Let's get down to the nitty gritty details of sourcing shoes for FBA, shall we?
As I (Rebecca) mentioned in a previous post of this series, I personally don't source for shoes using retail arbitrage (RA). I tried it and came up dry. I use 100% online arbitrage (OA) for my shoe sourcing strategy. The gist of this post, however, will cover topics that apply no matter what type of strategy you use for sourcing. I won't get into details of what types of stores to find shoes in, what brands to look for, what styles to look for, and so on. Instead, I'm going to talk about some fundamental issues related to sourcing shoes that you can apply to your own personal sourcing strategy, whether you prefer RA, OA, wholesale, or something else.
Our Initial Two-Week Shoe Experiment
After we decided to sell in the shoe category, we decided to spend a two-week period sourcing shoes through OA, track the resulting sales, calculate our return on investment (ROI) and profits, and then decide from there how we wanted to proceed with adding shoes to our overall FBA strategy.
Every day for two weeks, I diligently looked at the deals on my paid sourcing subscription list, spent my sourcing budget, and waited for the shoes to arrive at our doorstep. The shoes came in, we processed them, and we sent them to FBA and waited for the sales.
And waited. And waited. And waited.
I didn't source any more shoes online for about five or six weeks after that, as I waited to see how our experiment turned out. The sales trickled in soooooooo sloooooooowwwwwwwwwly from those two weeks of sourcing. I was very discouraged that shoes I thought were a low rank at the time I bought them turned out to not sell for weeks and weeks and weeks. I questioned whether I should stop thinking about buying shoes and just stick to toys, books, or another category I already knew well.
Rather than completely giving up, I decided to learn more, ask a ton of questions, reach out to people who have experience in the category, and try again. It was a slow process, but here we are 6 years later – and now shoes are our #2 highest category in dollar amount of sales (#1 is Toys).
For the rest of this post, I want to give you several points of consideration for making buying decisions in the shoe category that will hopefully accelerate your learning process.
What I Wish I Had Known About Sourcing Shoes Before I Started
Shoes take MORE capital to buy than most categories.
Unlike categories such as books or toys, with shoes it's not possible to take a small amount of capital, buy items at a ridiculously low price and high ROI, and turn a fast profit that you can reinvest within a short amount of time. Shoes can give you a great ROI and a fantastic average selling price (ASP), but the buy cost for one pair of shoes typically ranges from $20 upward. It's not uncommon to spend $50 or more on one pair of shoes.
Shoes are long tail items.
Not only does it take a larger initial investment (relative to other categories) to start buying shoes, it takes a lot of patience. Shoes typically do not sell at the same velocity as toys, books, groceries, and other faster moving categories. Shoes aren't typically something that you can replenish, either. You generally buy a style of shoe, send it in to FBA, and move on to finding the next pair of shoes.
I sank a bunch of money into shoes in our original two-week experiment and became frustrated and disappointed that I didn't get my return on that investment as soon as I had hoped. I eventually did sell all the shoes from that two weeks, but it took as long as four months for some of those shoes to sell – and in some cases as long as six months. Once they did sell, the high ASP was nice to eventually see in our disbursement, but if we had needed that money back any sooner than nine months, we would have been in trouble.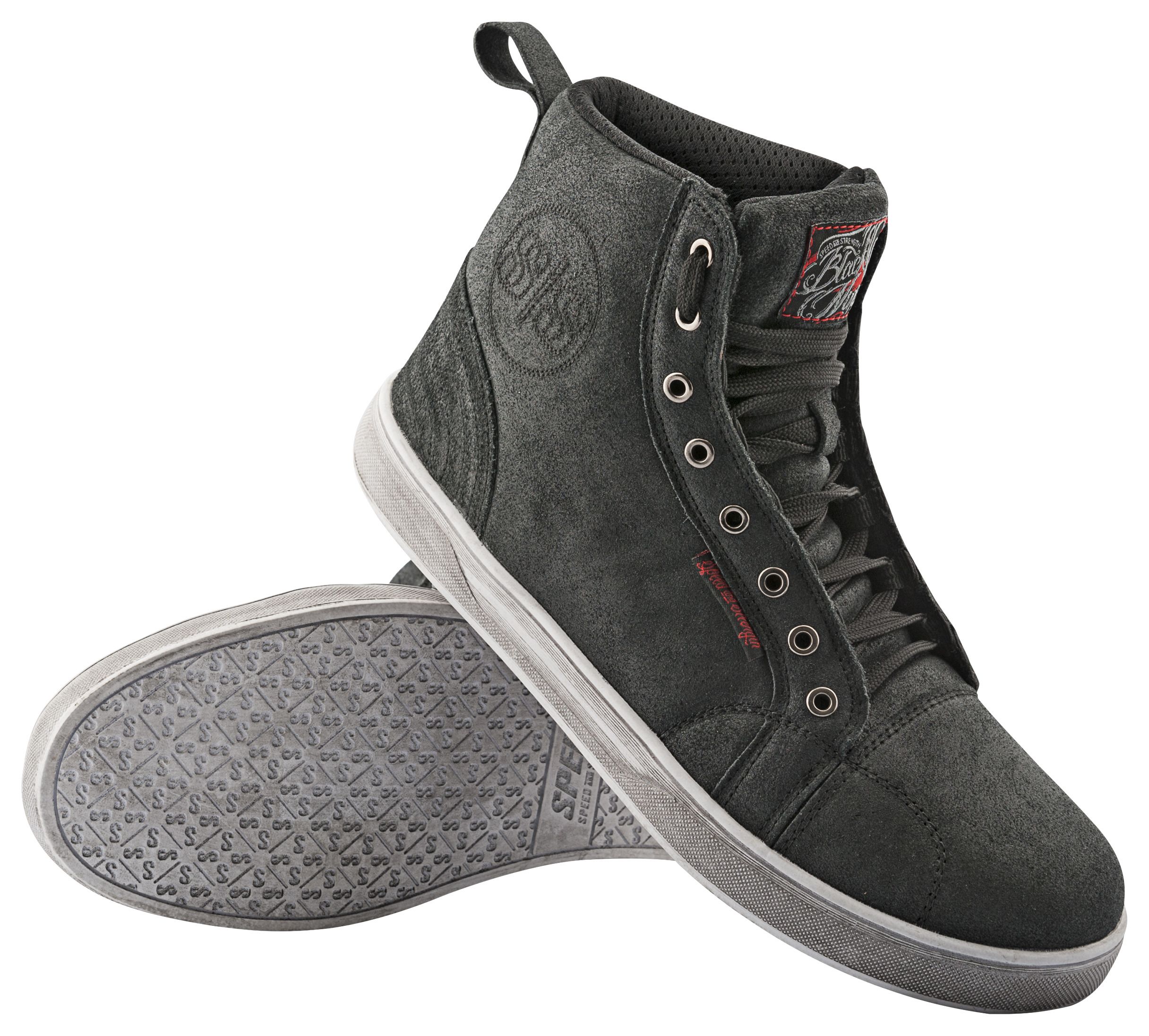 The key with getting a steady stream of high ASP sales from shoes is to give yourself several months to ramp up. It will take several months of sending in a steady stream of shoes, and then you have to wait for those high-priced shoe sales to start trickling in. If you continually source shoes and send them in on a regular basis, after a while you will see the fruits of your labor in the form of higher disbursements and higher ASP. Stephen is always saying that patience brings profits, and that is definitely the case in the shoe category.
One item of note: Because shoes are a long tail item, it is more strategic not to go deep in any one variation, but go wide and buy multiple variations of the same style instead. It's much easier to sell out quickly of one pair in each of size 6, 7, 8, and 9 than to sell out of four pairs of size 8.
Sales rank for shoes is much different to gauge than in other categories.

Each shoe listing on Amazon can potentially have dozens of variations, depending on the number of colors and sizes available. When you look at the sales rank for a pair of shoes you want to source, you aren't looking at the sales rank for that particular pair of shoes; you're looking at the sales rank for all of those variations combined. Not only that, but right now, Amazon shoes the sales rank of shoes in the overall Clothing, Shoes & Jewelry category. If the Amazon product page says a pair of shoes is ranked #213 in the overall Clothing, Shoes & Jewelry category, you have no way to know for sure which size and which color of those shoes are receiving the sales that give it that low rank.
To further complicate matters, Keepa does not show sales rank history for shoes the same way as other categories. The sales rank history shown on a Keepa graph shows the sales rank changes of the overall parent ASIN and not the individual child ASINs.
When I'm making good sourcing decisions, I still use Keepa to see the following crucial information:
Whether or not Amazon has ever been in stock on any variation of shoes
Price history for individual child variations ASINs
Sales rank history for the overall the parent ASIN
And most importantly: 
To see which shoe variations are selling the best. Stephen made a walkthrough video of how to do that here.
I highly recommend becoming fluent in using Keepa for making shoe sourcing decisions (you can get started reading Keepa graphs with this blog post).
So how can we make smart sourcing decisions if we have no way to know the current sales rank or sales rank history for a variation of a pair of shoes?
Here are two ways I can limit my risk as far as shoe sales rank is concerned:
* I stick with buying shoes that have a low number of variations.
I prefer to buy shoes with only a low number of color options, not 15 or 20 colors. I also prefer to source shoes that don't have a narrow, regular, and wide variation for each size. Tons of colors and tons of size options means more variations, which means the overall sales rank becomes increasingly meaningless as far as each variation is concerned.
* I stick with buying neutral colors (black, white, gray, brown).
The majority of people are going to buy neutral colored shoes, and I prefer to buy inventory that's more of a sure bet. I don't buy shoes in a crazy floral print or neon green, no matter how cute they are — unless the only options on a low ranking shoe are bright colors and no neutrals; then I'll branch out.
Every shoe seller likes to take a different approach.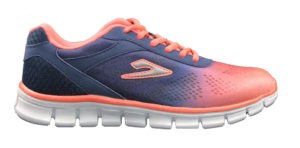 Keep in mind that I'm trying to give you some general principles for making shoe sourcing decisions. Every seller finds their own groove, and you have to figure out what approach you personally want to take.
Some sellers prefer to stick with common sizes and colors, while some sellers like to provide Amazon customers with the hard-to-find colors and sizes. Some sellers stay away from sourcing half sizes because they find they sell less than whole sizes, but other sellers swear by sourcing half sizes because they're harder to find and therefore more lucrative.
Personally, I usually stick to sizes 9-12 for men, 6-10 for women (but if 5 or 11 in women's is currently unavailable on Amazon, I will consider buying it). That's a wider range than some sellers would recommend; many will only source women's 7, 8, 9. Also, I tend to buy more half sizes for women, less for men.
A work-around for making a good shoe sourcing decision without sales rank history is to skim the reviews. Within the Amazon reviews for any verified Amazon purchase, you can see what size and color the customer bought. It's fairly safe to assume that colors with more reviews are receiving more sales. You can also read the reviews and look at the "fit as expected" percentage to see if shoes tend to run small, large, or as expected. You can assume that shoes with a high percentage of "runs small" or "runs large" are likely to have a higher rate of return, which is a risk you might not be willing to take with your sourcing budget.
Look at the average price of shoes across all variations, not just at the price of the variation you're considering sourcing.
This might be the biggest lesson I wish I had known before I started sourcing shoes. It's possible that one random person will be willing to pay 3x for a blue leopard print shoe in women's size 11.5 – but it's not likely. It's less risky to source shoes you can price competitively with other variations of the same size or color, rather than keeping your fingers crossed that someone will pay way above the average price listed on Amazon for your particular variation.

Shoes aren't for everyone selling on Amazon. The learning curve can be a little steeper than with other categories, shoes require a lot of capital, and the wait for sales requires patience. But because it's a little more difficult to sell shoes, that means you'll have less competition. Even if you read every word I say above and every word in every Facebook group about shoes, it still takes trial-and-error to learn the category through your own experience. Everyone will have different results, and everyone will find different areas where they excel and prefer to source.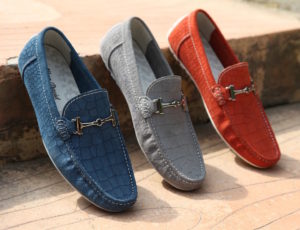 But if you're willing to commit the time and money…and some more time…and then a little more time to learning the category, the profits from selling shoes are worth it. We've spent the time ramping up our shoe inventory and now have a continual stream of high-priced sales from shoes on a daily basis.
Have you found success selling shoes through Amazon FBA? Is there anything you would add to my above list of points to consider when sourcing shoes? We would love to hear from you in the comments!
*Post updated for 2022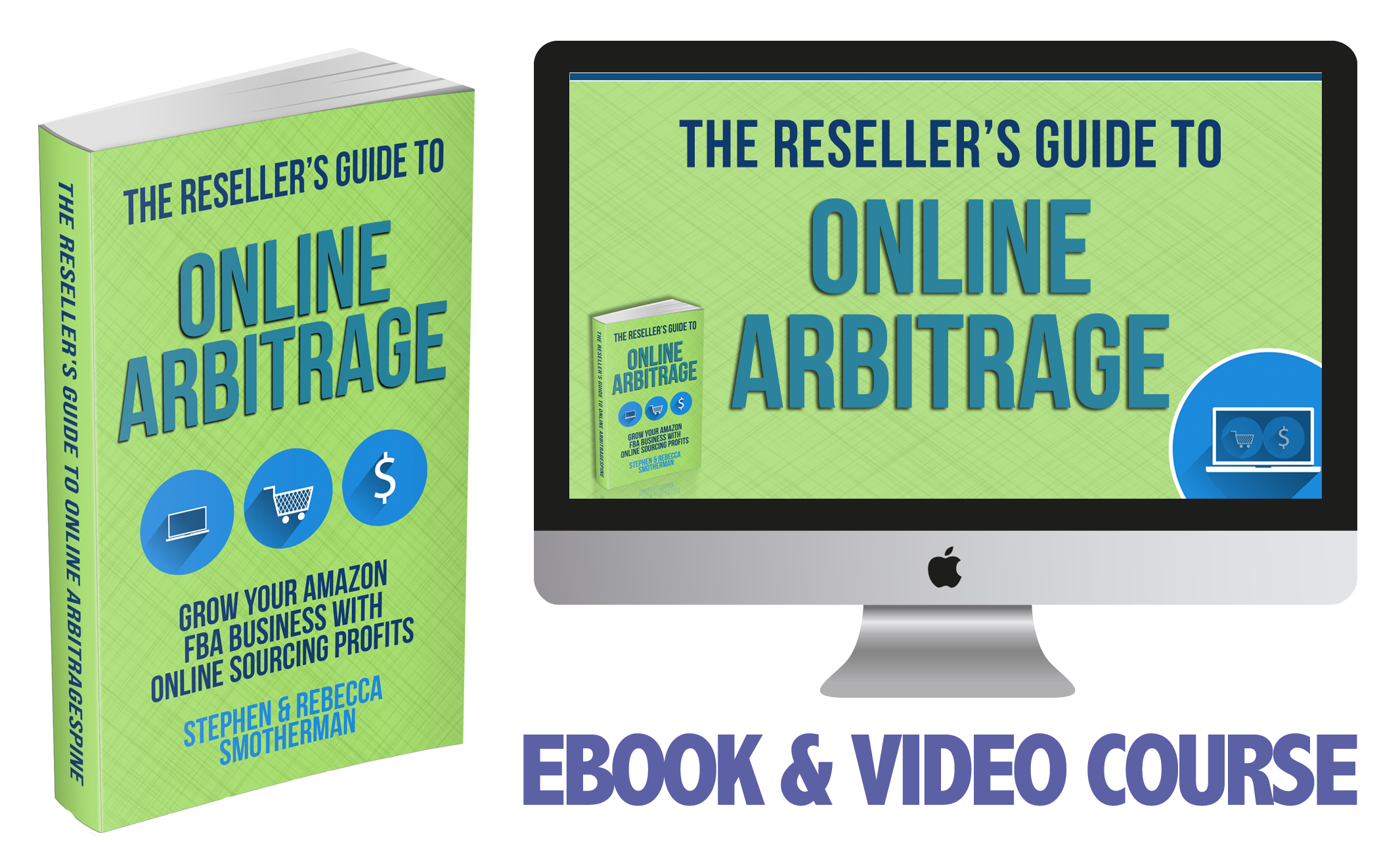 The #1 way we source shoes to sell on Amazon is via online arbitrage.
If you want to add or improve your existing online arbitrage (OA) sourcing skills, then check out our course: The Reseller's Guide to Online Arbitrage: Grow Your Amazon FBA Business With Online Sourcing Profits.
The course is a combination video course (5+ hours of OA training) and a 100+ page ebook. The videos and book both share the exact same content (so you can pick the format you most like to learn from). The course also comes with six time-saving and money-making bonuses all at no additional charge!