"Listings deactivated for potential pricing error"
Just seeing that phrase in the subject line of an email from Amazon can cause me to lose my mind. But then I remind myself that there are some steps I can take to fix this potential error and get my listings reactivated once again.
Before we jump into how to fix this problem, let's discuss why Amazon has set up this alert in the first place. Amazon has stated that they desire to be the most customer-centric company in the world and that earning customer trust is the number one goal in everything they do. Amazon knows that low prices are one of the best ways to gain customer trust and loyalty and they want to be sure that our products are not priced too high (and therefore hurting the trust Amazon has with their customers). You can read more about this in Amazon's Fair Pricing Policy.
Also, in all of the pricing error situations below, I'm not talking about fixing a pricing error on items where you are literally price gouging. Selling an essential item during a national emergency/pandemic for a price that is around 10% higher than its usual price can be considered price gouging. So be careful when dealing with selling essential items.
Ok, now it's time to jump into the steps to fixing potential pricing alerts:
1. Double Check Your Price
When Amazon first introduced the "potential pricing error" flag, it was actually pretty accurate in assessing my errors. Maybe I meant to price that item at $49.99 and accidentally priced it at $499.99 instead. Amazon suspected, based on the pricing history of that particular item, that my $499.99 price was a mistake, and they were right. To protect customer trust, Amazon would deactivate my listing so that my $499.99 price would not be seen with the other competing sellers priced around $49.99. I would get the pricing alert, go in to my inventory, correct my pricing mistake, and the listing would become active again at the correct price.
You can learn how to manually update your prices here.
But what happens if your price is actually what you want the price to be and is not far off from the price of the current competition?
2. Add a Minimum and Maximum Price
To show Amazon that your prices are not a mistake, but are intentionally priced as they are, you can go to your Price Alerts page or your Manage Pricing page and then enter in the min/max prices of the ASIN with the price alert. Make sure your sales price is between your min and max. Save your changes and see if the pricing error disappears.

Sometimes the pricing alert will disappear for good, and sometimes it will come back a few hours later. What is the next thing we can do to fix this pricing error?
3. Tweak Your Price
Sometimes just tweaking your price to be a little lower might cause the pricing alert to disappear. Check the product page of that item on Amazon and look at the current low prices of your competition. Maybe the prices of the item are a lot lower now than when you first sent that inventory to Amazon and it's obvious that nobody is going to buy that item at your higher price when your competition is priced significantly lower than you. You might not want to lower your price to match their prices yet, but tweaking your price to be lower might at least remove the pricing alert. Don't forget to update your min/max prices if you lower your price to be below your current minimum in the system. Having a price outside of your min/max prices will definitely not fix this situation.
But what happens if your price is actually below the lowest price of your competition? This "high price alert" has to be an error, right? Not all the time. Here's what to do next.
4. Open a Support Ticket
Amazon not only uses the pricing history of an item when coming up with its "high price alert" algorithm, but they also incorporate your own pricing history as well. If you've sold this item in the past at a lower price, then Amazon's algorithm remembers that and thinks your price might be too high because of previous pricing habits.
You can open up a support ticket with Amazon and let them know that the current sellers on that ASIN are all selling around a certain price and that your low price (that was deactivated for being "high") is comparable with the current low prices. I even take a screen shot of the lowest priced competition to show the Seller Rep that my price fits right in with everyone else's low price.
Now, if you have a legit reason why you are charging more for an item that Amazon says is too high, then you can also give them that reason. Legit reasons include your supplier raised their prices, your shipping costs from your supplier have increased, or any other real reason you are charging more for your product. Be honest with your reasons and don't just lie to them with some made up reason.
When Amazon replies, they will most likely send you a copy/paste list of links for possible ways to fix this pricing error. Do your due diligence with each suggestion Amazon gives you (in other words, follow the links, read the pages, and do whatever they suggest to fix this issue).
So what happens if you open a ticket with Seller Support, follow all of the suggested solutions, and the issue is still not fixed?
5. Escalate the Case to a Supervisor
You might remember this phrase "escalate to a supervisor" from our blog post of The Magic Words for Communicating with Seller Central. When you reply to a support case that is not being helpful and you're wanting to get a Seller Rep Supervisor involved who might better understand the issue you're trying to solve, then use this phrase in your reply:
"Please escalate this case to your supervisor."
Use those words exactly. The Seller Rep will know what you mean and should forward your case to a supervisor. Sometimes the supervisor will better know how to help you and will give you the help you need to fix the problem, or potentially even fix the issue for you. But other times, the supervisor will not be much help.
I know sometimes Amazon Seller Support can be frustrating, but remember these reps and supervisors are people and most of them are trying to do their best to serve you. In your interactions with them treat them with respect. Even though the situation does not make sense and sometimes Seller Support does not help, take deep breaths and move on to the last suggestion to fix this problem.
6. Your MSKU has a glitch (and here's how to fix it)
Sometimes, no matter how low you price your item (even at a massive loss) you still can't get the high price alert to go away. When this happens, one strategy that some Amazon sellers have found helpful is this:
Create a removal order for your "high price alert" inventory.
Once all of your "high price alert" inventory has been returned to you, close and delete your listing in your Amazon inventory.
Send your "high price alert" inventory back to Amazon on a new MSKU.
For some Amazon sellers, there is a glitch connected with the old MSKU and sending the same inventory back to Amazon on a new MSKU solves this problem. It's not a 100% sure-fire method, but has worked for many sellers, including me.

7. Lower your Price and Move on
I know this is not the answer you're looking for, but in all honesty, after you take the steps above to fix the situation and they all fail, there really is nothing left you can do. Realize that sometimes things will go wrong and they won't make sense. In fact, if you expect it to happen from time to time, you can actually roll through these steps quickly and then transfer your energy and focus to something more productive.
In fact, sometimes if I see a pricing alert on an inventory item I don't want to deal with, I just skip straight to lowering my price until the alert disappears. Sometimes just doing that and focusing on other areas of my business is a better use of my time.
*This post was updated for 2021


So now I'd love to hear from you. Have you found any other ways to successfully deal with removing potential pricing errors that deactivated your listings? I'd love to hear what strategies you have used and how things went.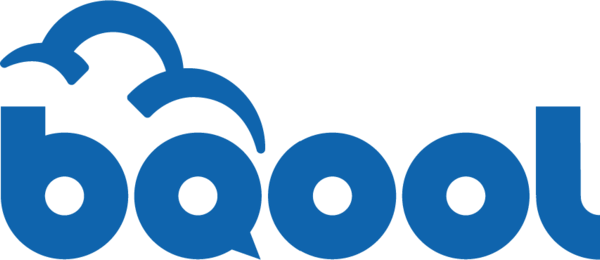 Why reprice manually when you can create your own custom automatic repricing rules with BQool?
Manually repricing is great when you have low inventory levels and can handle repricing from time to time, but once your inventory levels start to get larger, you might want to consider using an automatic repricer like BQool. While Amazon's Automate Pricing tool is free, their repricing rules are way too limited for the results I'm looking for in a repricer.
We started using the BQool automatic repricer service in September of 2018, and now we wonder how we ever ran our Amazon business without it.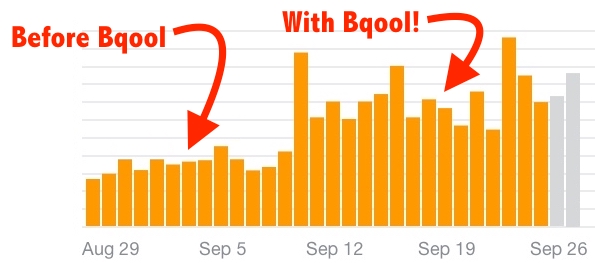 If you're wondering how well BQool works, just know that for the first month of using Bqool, our sales literally doubled. Not only that, but BQool syncs with our InventoryLab account and automatically imports my buy costs into Bqool. This is a huge time saver.
For a 2-week free trial of Bqool, click here.

Free BQool Bonus – If you sign up for BQool via the link above, then I'll send you my own personal BQool repricer settings that helped me double my sales the first month of using it. Just contact me from the same email you used to sign up for BQool (so I can verify your free trial) and once verified, I'll send you my personal BQool repricer settings.