In the course of just one week (or even a day!), it is possible to come across thousands of items you could potentially resell on Amazon. Obviously, not all of those items are going to make the cut and end up in your shopping cart. Some items are a no-brainer purchase. Some are definitely NOT something you should buy for resale. And some items are kind of iffy – should you buy it or not?
How do you know whether to buy an item or just pass and move on to the next item?
For the rest of this article, I want to talk with you about how to find profitable inventory to sell on Amazon – more specifically, I want to show you my thought process when I'm deciding whether or not to buy an item.
First things first: I want to make sure you are using the right tools when you are sourcing via retail arbitrage, online arbitrage, and/or wholesale sourcing.
Retail arbitrage (RA) sourcing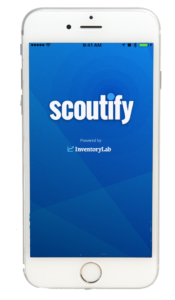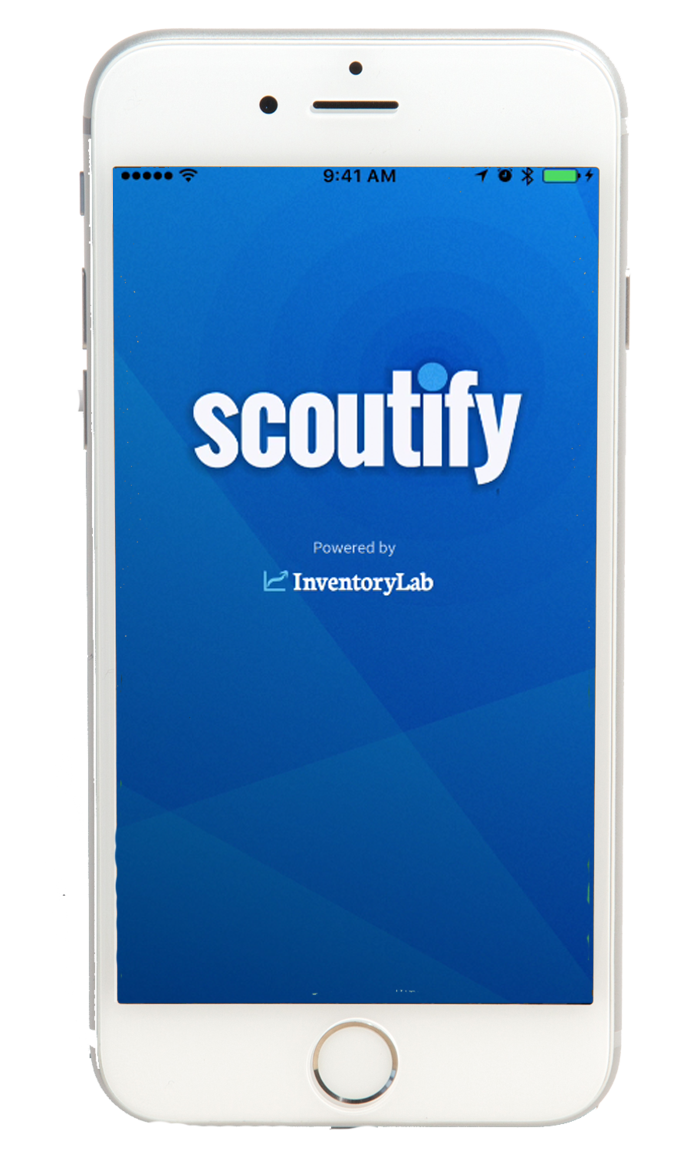 When doing RA, I always use the Scoutify app on my smart phone to scan inventory and see all the necessary numbers to make a smart sourcing decision:
Sales rank
Price
Fees
Profit
Number of competitors
Historical sales rank and pricing
Some sellers choose to use only the Amazon Seller app for doing RA, but I have found the info it returns to be incomplete. I prefer to have more information at my fingertips when I make a sourcing decision, so I use the Scoutify app that comes bundled with the listing software Inventory Lab.
Online Arbitrage (OA) or Wholesale Sourcing
Now, when I'm doing OA or wholesale sourcing, I always use the tool RevSeller to help me see and understand the necessary numbers to make a smart sourcing decision.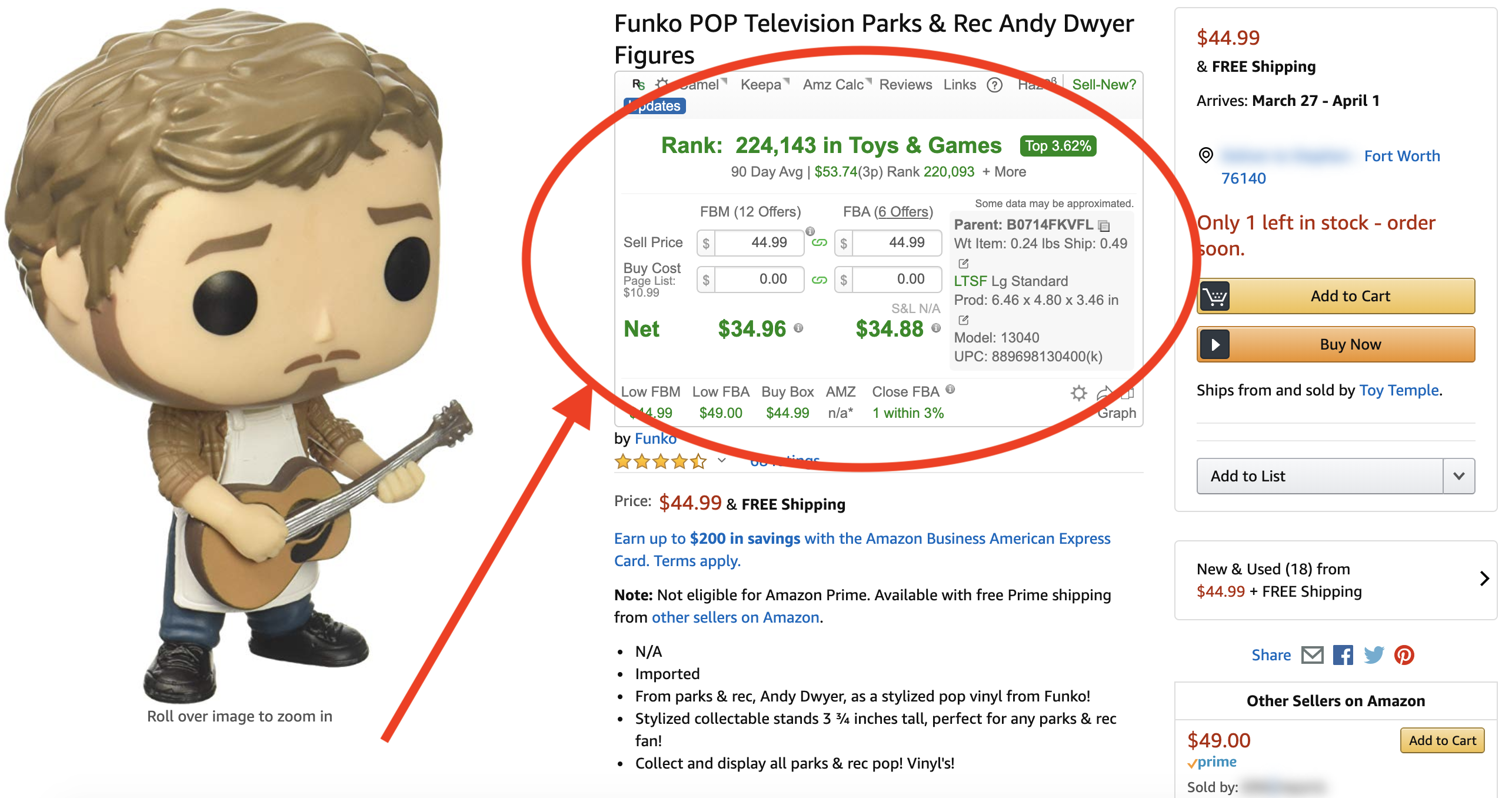 RevSeller allows me to see crucial information directly on the Amazon product page. Once you install the RevSeller extension, you will see a box below the Amazon product title like the image to the right. The extension shows you the following information:
Real-time calculator (similar to what is covered on the FBA Calculator web page)
Sales rank and percentage (more conveniently located at the top of the product page)
90-day averages for price and sales rank
Number of offers from other sellers
Variation viewer
One-click restriction checker
And more
RevSeller is a very useful app that can help you in multiple ways. Click here to get a free trial to see for yourself. If you decide to sign up for RevSeller, be sure to use the coupon code FULLTIME so you can save $20 off your first year.
OK, now that we have that covered, let's look at my thought process when I'm making a sourcing decision. This process works whether you are doing RA, OA, wholesale purchasing, or any other type of sourcing for Amazon FBA.
I typically ask myself 4 main questions when I'm making a sourcing decision:
1. Will I make a profit? (What is the ROI?)
We're all in this business to make money, so we want to make sure the items we're sourcing have a good ROI, or return on investment. When you are first starting out at Amazon FBA, I recommend finding items that have a 100% ROI. If you have a higher percentage ROI, you have a lot more wiggle room to make some mistakes and adjust your price if necessary.
As you gain more experience and confidence, you can begin sourcing items that have a lower ROI. Some sellers stick with 75% and above, while others stick with 50% or above. If you find an item that will sell very quickly, you can even go as low as 30% ROI. The main point here is to find items that have a good ROI, whatever the parameter is that you've set. If you can't make money on your investment, you want to move on and look for different inventory items.
2. Can I sell it? (Am I approved to sell the item?)
Some categories are gated for certain sellers, and some brands are restricted to sellers. The second thing I look at when I'm making a sourcing decision is whether or not I am approved to sell an item. If I can't sell it, there's no point in continuing to consider it. You can see whether or not you are approved to sell an item from within the Amazon Seller app, but Scoutify also has a link to show you whether or not you are restricted for the item. Here is more about understanding Amazon restrictions and how to get approved.
3. How fast can I expect it to sell? (What is the sales rank history?)
The sales rank of an item is how I can tell whether or not the item will sell quickly on Amazon. Amazon tells us the current sales rank of every item in their catalog, and we can see that information when we scan an item with a sourcing app. You want to make sure, though, that you are considering the average sales rank when you make a sourcing decision, not just the current sales rank.
Amazon updates sales rank frequently throughout the day, so you need to know how much that sales rank varies over time. You can look at graphs on Keepa to figure out the average sales rank in a glance. You can easily add a Keepa quick links to the Scoutify sourcing app (here's how). I recommend checking out an Amazon sales rank chart to make sure you know what is a low or high sales rank for the category of the item you are looking at.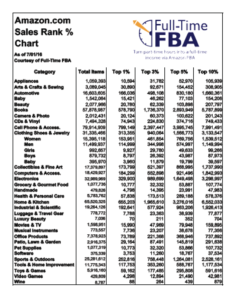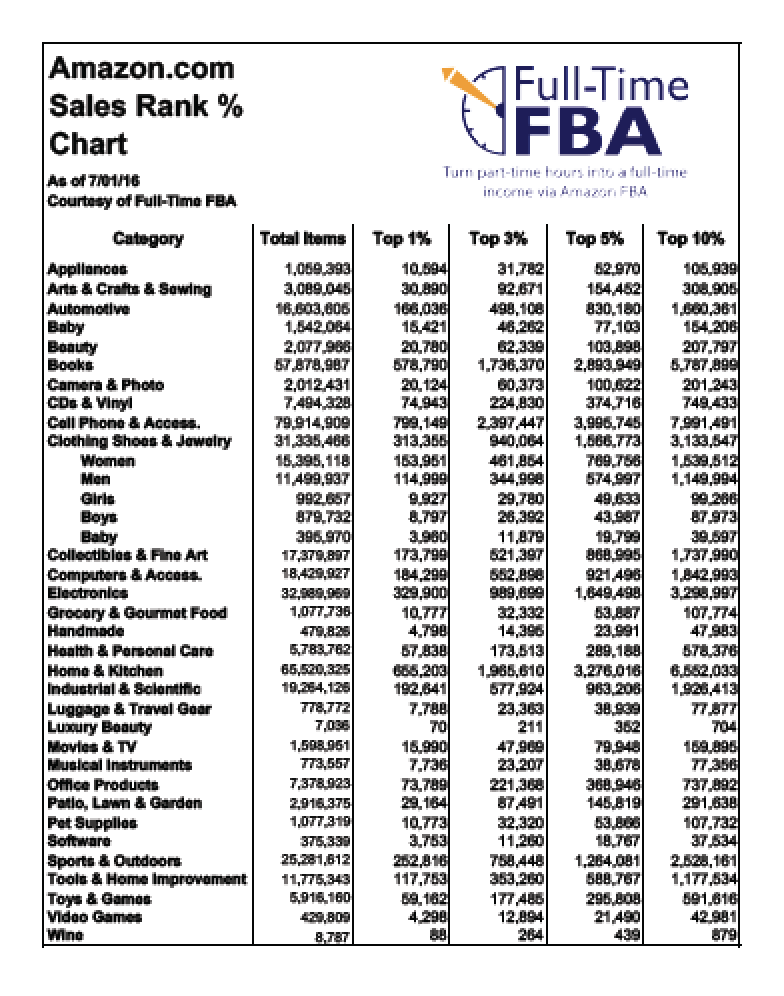 Our blog offers a free Amazon category sales rank chart for subscribers. You can use the chart to see if an item's average sales rank falls in the top 1%, 3%, 5%, 10%, or higher for its category.
If you're interested in learning more about sales rank, we offer an affordable mini-course called The Reseller's Guide to Sales Rank: Understanding Amazon Best Sellers Rank for Maximum Profits. I've included in the mini-course everything I know about sales rank to help you get started with making smarter sourcing decisions.
I make my sourcing decision based on how high or low the sales rank of the item is. If an item has a low average sales rank, it is a faster selling item. If the average sales rank is high, the item will sell more slowly.
4. What is the competition level? (Is there too much competition even if priced competitively?)
Unless no one else is selling a particular item, you are going to have competition if you sell that item. There are two main competitors you need to consider: Amazon and other third-party sellers. When it comes to competing with Amazon, I generally choose not to buy items that Amazon sells. I always look to see if Amazon is in stock on an item or has been in stock recently. If so, I typically pass on that item unless I can price it significantly lower than Amazon.As a general rule, Amazon does not tend to share the buy box, and since the buy box is where over 70% of Amazon sales come from, I don't want to risk buying inventory where I will never have a chance to get that buy box. To see the history of Amazon being in stock or out of stock on an item, I check the Keepa graph for the item through the Scoutify app.
I also like to look at the other third-party sellers who are priced competitively on the item. I'm only interested in those sellers who are priced within 1% or 2% of the buy box price. Anyone priced higher than that isn't truly going to be my competition.I want to make sure there's a relatively low number of sellers priced competitively, so that I can be assured of getting time in the buy box. The higher the sales rank, the fewer competitors I want on the item. If the sales rank is lower, I am more willing to tolerate a relatively higher number of competitors – with a low sales rank, the item will be selling fast enough that I can still get time in the buy box and make my sales.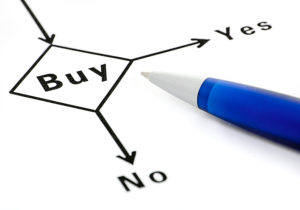 Those are my four main deciding factors when I am making a buying decision for my Amazon FBA business. As with anything, there are some exceptions that come up when I'm looking at this criteria. The more comfortable you are with your experience at making these decisions, the more you will be able to see when there are exceptions to the buying parameters you set up for yourself.
There are other less important factors I sometimes consider, as well, such as number of reviews and whether or not they are positive. I tend to use other factors in my decisions when I'm on the fence about a buy.
Do you use similar buying criteria as the ones I've covered above? Is there anything else you absolutely must look at before making a buy for your FBA business? We would love to hear your ideas in the comments!
*Post updated for 2023

JumpStart Amazon Course
Build a Successful Amazon FBA Business
Enrollment closes in only:


By now you know that running a successful Amazon business takes hard work, but you also want to be sure you spend your time focusing on Amazon FBA strategies that are actually proven to provide the results you're looking for. If you're ready to finally get serious about your Amazon FBA business, then I invite you to check out JumpStart Amazon: Build a Successful Amazon FBA Business.
JumpStart Amazon is a combination video course and ebook. The ebook is over 220 pages filled with the content and graphics you need to start a successful Amazon business from scratch. The video course features 5 main sections, 19 content-packed modules, and over 40 videos adding up to over 10 and a half hours of video training. This training is set up to help you build a solid foundation and then know how to find growth and success on top of the basics. This course is packed with more results-focused knowledge than any other ebook out there centered around starting an Amazon business. Find out more about JumpStart Amazon today.
Use the code SAVE100 at checkout to take $100 off the cost of the course today! But hurry because enrollment for the course closes down in only: