We all dread receiving this email from Amazon:
"A return has been initiated for Order #…"
Returns are probably the most annoying and frustrating part of selling via Amazon FBA. You make a sale, you get the money added to your balance, then the customer changes their mind for some reason, and the money is taken back out of your account.
I'm not going to pretend like I enjoy getting returns any more than the next guy – but in this blog post I do want to try to look at the flip side of how frustrating Amazon returns are. I want to look at Amazon's return policy from this angle:
Amazon has a fairly lenient return policy, and that policy is good for both buyers and sellers.
Yep, that's right. I believe Amazon's return policy is good for me as a seller.
Listen to the podcast version of this blog post:
If you need a refresher on what exactly Amazon includes in their return policy, you can click here to go directly to that Amazon web page. Here are the high points for why Amazon's return policy works so well for buyers:
The return policy is very easy.
In general, most Amazon categories have a similar return policy that the customer may return their item within 30 days for any reason and receive a full refund. It can't get any simpler than that. It's the easiest, most lenient return policy you can imagine. With just a few clicks on their computer, a customer can return the item, get a shipping label, and initiate their refund.
The return policy is very flexible.
Even though Amazon states their return window is 30 days, they're pretty flexible about accepting returns that don't fit in that window or don't meet other aspects of their return policy. Every year during the holiday buying season, Amazon extends their return window even further to accommodate buyers who are shopping for holiday gifts.
It makes perfect sense that buyers love Amazon's return policy for the above reasons – but I also think these reasons ultimately make the return policy a benefit for FBA sellers, too. I truly believe the return policy increases our overall sales on Amazon.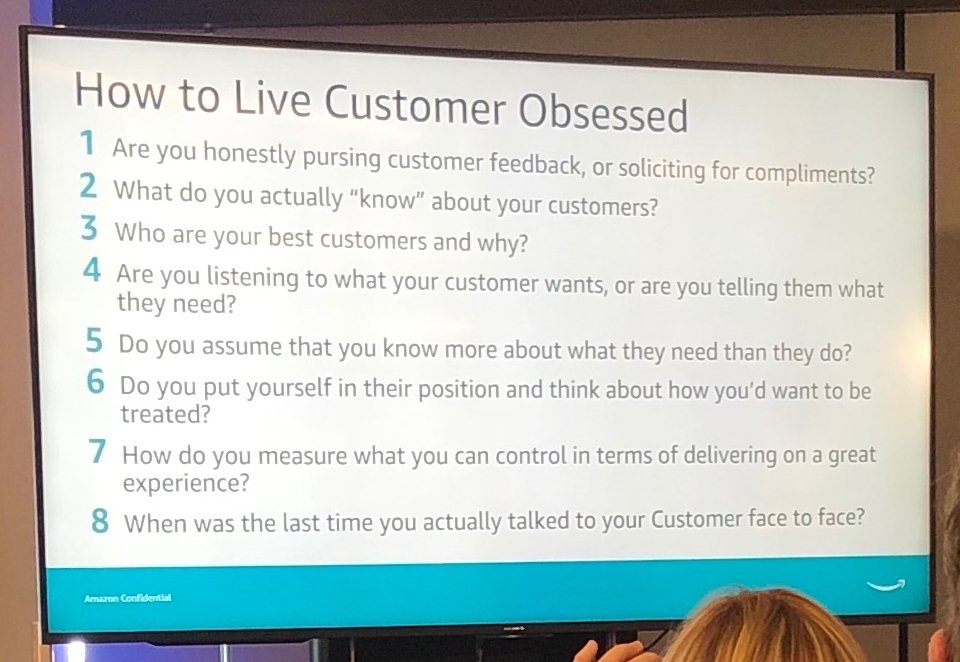 When Rebecca and I attended the Amazon Selling Partner Summit in Seattle, the very first topic used to open up the summit was Amazon's customer obsession. Amazon is obsessed with acquiring and maintaining their customers by doing everything possible to make those customers completely satisfied.
Of course customer obsession would lead to a simple, flexible return policy! Customers are looking to buy items from a store they can trust to make it easy for them if they have a problem with the purchase they received or if they merely change their mind and no longer want the item.
In a recent speech, Jeff Bezos told listeners that the most important thing Amazon has accomplished in the past 20 years is to earn customer trust. Think about that for a moment. Earning customer trust is more important than creating Amazon Prime. It's more important than creating the FBA warehouse system. It's more important than creating the Kindle or Alexa.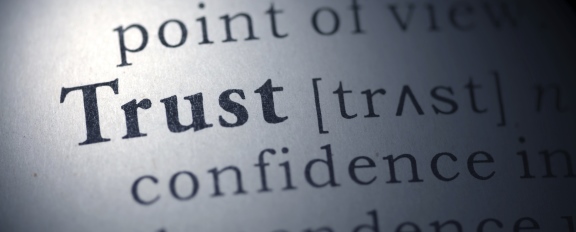 Customer trust is of ultimate importance to the success of Amazon as a company. When customers trust you as a company, they will buy more from you and they will keep coming back to you. Amazon's return policy is one component of creating deeper customer trust.
One thing I like to remind FBA sellers is that getting a higher number of returns usually means you're getting a higher number of sales. This happens a lot in the weeks following the holiday season, when sellers experience peak Q4 sales. Suddenly they start receiving more returns than usual, and it freaks them out – but the truth is, their percentage of returns hasn't changed, just the number of returns has increased in proportion to the number of items sold.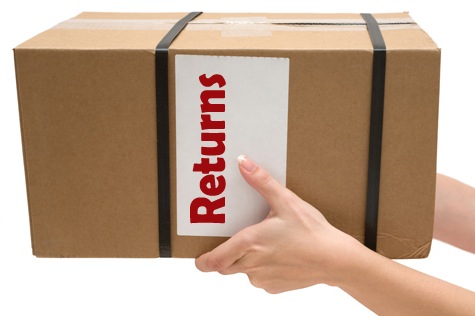 Because customers trust that the return process for an item from an FBA seller will be easy, quick, and flexible, they buy more items from FBA sellers. When a customer receives a package from an FBA warehouse and opens it up, they are either happy because they like the item they receive, or they're happy because they know the return process for the item will be simple. Either way, they're going to be satisfied with how the process goes – that is Amazon's goal. When the customer is satisfied at the end of that process, they'll come back again and again to buy more items from Amazon – and from us as FBA sellers.
Before we wrap up this post, I know many sellers have the question, "But what if Amazon gives the customer a refund from my account, but they never actually return the item back to the warehouse? How is that fair for me?" Be sure to check out this blog post to see how to handle this situation. The short answer is that you'll get a reimbursement from Amazon after 45 days, so make sure you're staying on top of those refunds and get your reimbursements.
Here are a couple more helpful blog posts about handling Amazon returns:
Steps to Take When You Get a Return
How to Handle Different Types of Returns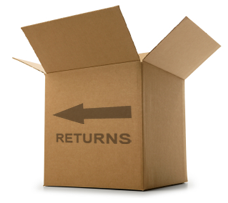 Overall, we as FBA sellers should view returns as a normal part of doing business, and we need to work the cost of returns into our business budget and plan accordingly. One exception would be if you are receiving a high number of returns on one particular ASIN. If this is happening, you need to be sure you investigate the reason for these returns and figure out how you can improve the buying experience for customers and reduce those returns.
Now, I'd love to hear what you think. In the comments below, let us know if you can see the positive aspects that Amazon's return policy has on our businesses. As an Amazon customer, are you more likely to buy from Amazon knowing how good their return policy is? Let me know in the comments below.

Imagine what it would feel like knowing you were not missing out on any of the opportunities that will come your way this year. Imagine working on your Amazon business knowing exactly what your priorities are, what you need to avoid, and what you need to accomplish during each month to make progress toward making this year your best sales year ever.
This can all be true with the help of our course The Reseller's Guide to a Year in FBA: A Month by Month Guide to a Profitable Amazon Business. The package includes a 220+ page ebook, live training videos throughout the year, and 4 special bonuses.