How have you been handling all the recent changes and rumors of changes in Amazon FBA selling?
That's not a rhetorical question. I really want to know. How have you been handling all the news about FBA changes? Have you been freaking out? Have you been paralyzed with uncertainty? Have you kept doing business as usual? Have you taken it all in stride? I want to take a minute to check in with the Full-Time FBA community and see how you are faring in the face of so many questions about the future of third party sellers on Amazon.
A couple of things have happened in the past several days to shake up the FBA community. One thing (Amazon no longer accepting retail receipts as proof of authenticity if you have a claim by a customer that your product is counterfeit) isn't really new news. This trend towards requiring manufacturer or wholesale invoices has been going on for a while, but an article by Cynthia Stine (the link no longer available) lent urgency to the situation and caused many folks to consider abandoning retail arbitrage and online arbitrage all together. I admire Cynthia Stine greatly, and while I don't completely agree with everything in her article, I highly recommend reading her advice/opinions and reflecting on your business in its light.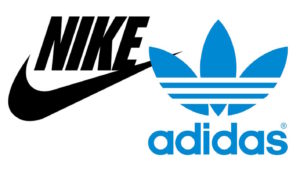 The other thing that has shaken up the FBA world is a new round of brand restrictions by Amazon. Many popular and profitable brands for third party sellers (including Adidas, Nike, and LEGO, just to name a few) were suddenly restricted without warning, leaving sellers to scramble to know how to deal with inventory already at the FBA warehouses, not to mention how to prepare for the upcoming Q4 season.
In light of these changes, I want to share my opinions and advice for how to handle the ever-evolving situation for FBA sellers. Most of what I have to say here isn't new; in fact, I have a previous blog post (read it here) that is very similar in tone. Here's what I recommend for handling these (and so many other!) changes:
Always go to the source. Any time you see an article online, a blog post, a Facebook post (and the accompanying comments), or anything else with Amazon FBA "news," be sure you don't just take it at face value without checking out the facts for yourself. Always go to the source, and in this case the source is the Amazon guidelines. If you can't find the answer to your question within the Amazon guidelines or if you find conflicting information, open a ticket with Amazon Seller Central and see if you can get some answers that way. When you do get an answer through a Seller Central help ticket, be sure you save the email response to refer to later, especially if you run into problems related to your account's performance.
Don't dwell in the negativity. It can be so easy to get sucked into the negativity online when difficult situations arise in the FBA selling world, especially on Facebook. You could easily spend (waste?) hours reading and participating in the comments on Facebook posts about how fill-in-the-blank change is going to ruin our existence as third party sellers on Amazon. Don't fall victim to that temptation! We have to find a balance between being informed about what's going on and not dwelling in the negativity to the point that it affects our ability to work on our business.
Don't worry about things out of your control. Worrying about your situation does not change the situation. I love the verse in the Bible that says, "Can any one of you by worrying add a single hour to his life?" (Matthew 6:27). The answer, of course, is no – in fact, numerous studies have shown that worrying too much can actually take hours away from your life! Certain aspects of doing business through Amazon FBA are simply out of our control, and there is absolutely no benefit to worrying about them to the point of losing sleep or not being able to focus on our work during the day.
Adjust your business as needed. There are certain aspects of doing business that are firmly in our control, and those are the areas where we should focus in times of change. We can take the information we get from various sources (most importantly, from Amazon), and we can make any necessary changes to adapt our business and keep finding profits and success. Sometimes we only need to make small adjustments, while other times we need to pivot and go in a completely new direction with our business.
This last point about adjusting your business as needed is where I want to focus the rest of this blog post. How do you go about deciding where and how to make adjustments to your FBA business – or even whether you should make adjustments at all? Here are a few tips for making those decisions:
Assess your risk. Another great article to come out in the past week can be found on Ryan Grant's blog. In his blog post, Ryan gives an excellent summary of how to assess your risk in your particular FBA business model and how to determine your level of risk tolerance. Certain sellers (those who have a history of counterfeit claims, for example) are more at risk than others if Amazon won't accept retail receipts as proof of origin, and certain sellers can tolerate more risk than others. Spend some time evaluating where you stand.
Understand business is risky by nature. There is no risk-free business out there, whether you are talking about business in general or Amazon FBA in particular. If you're going to succeed at doing business, you need to understand the nature of risk and accept it as a part of the process.
Look at the probability of certain outcomes. How likely is it for you in your situation to encounter certain circumstances? In our own personal case, we are asking ourselves what is the likelihood that someone would make an inauthentic claim about our inventory? Are the categories we sell in likely to see inauthentic claims? How likely are the brands we sell to become restricted? How deep in inventory are we in those brands that are most likely to become restricted?
Gain some perspective. Perspective can be a game changer as far as your business mindset is concerned. Lately here in Texas we've had a lot of thunderstorms. I often hear thunder from my office and look out the window to see ominous clouds and pouring rain. But that's just the view from my office. From plenty of other places in the world, the view is sunny and bright. The same is true about our FBA business: Don't settle into a gloomy, cloudy, negative view, but regain perspective about all the areas that are going right in FBA selling. Spend some time talking with others in the FBA community (like in our Full-Time FBA Facebook group) about positive steps you can take to advance your business.
Identify areas where you can make practical changes to your business. Do you need to focus less on retail arbitrage and focus more on finding wholesale sources? Then do that. Is abandoning retail arbitrage the answer across the board for everyone in FBA? Probably not. Is it the answer for your business? I don't know; only you can evaluate your situation and come to that determination. But spend some time evaluating your own business and identifying how you can take practical steps to make any necessary changes, and see how much you can accomplish once those changes are made.
Realize there are no guarantees. There is no 100% fool-proof way to protect yourself and your business against every possible eventuality. Amazon is going to continue to change the way things work for third party sellers. New categories and brands might become restricted at any moment, and new difficulties can arise in the process of sending in shipments to FBA warehouses. But there are always adjustments you can make to adapt to the new regulations and processes. There are always ways to adjust your business and continue to find profits, on Amazon and elsewhere (check out our recent post with the top reasons why you should keep an active eBay account).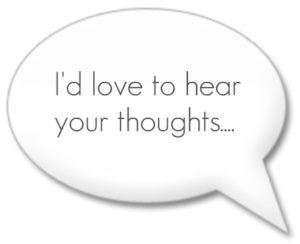 Like I said at the beginning of this post, I truly want to know how you're doing with all of the news and the changes. Please let us hear from you in the comments.
It is my honest desire that you are able to succeed if you have the goal of earning a full-time income through Amazon FBA – or if you have the goal of earning a partial income, putting away a vacation fund, or paying down debt. No matter where you are in your FBA journey and no matter where you intend to go, I hope you are able to focus on the helpful aspects of recent changes in Amazon selling and make the most of the abundant opportunities that are out there.
*******************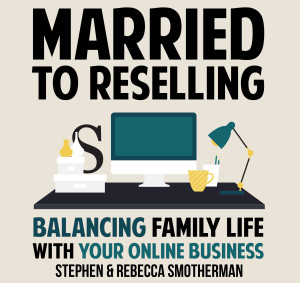 Working from home sounds easy, but if you've done it for any amount of time, you know it can be difficult. In
Married to Reselling
, my wife Rebecca and I will walk with you through ways we can all find success in balancing our time with family while working from home.
We'll tackle both the business and personal sides of life as a reseller, and we'll help you explore a system that works best for you and your family. If you're looking for ways to balance your family life with your online business and find success with both, then
this book
is for you.