Updated for March 2016. First posted May 2014.
The past few days have seen many Amazon sellers freaking out about the latest Amazon policy update. I've even heard of people saying they are going to quit selling on Amazon because of this change. In all honesty, I think that most people are just overreacting and it's really not as bad as people think.
If you haven't heard about the latest policy update from Amazon, then I'll sum it up for you right here. Amazon is starting to restrict some 3rd party sellers from sending inventory of certain ASINs to Amazon FBA warehouses. You may have seen this policy update in action if you've listed anything lately and received this message:
"You are already at the maximum inventory allowed for this product, due to capacity or other restrictions. This product must be removed from this shipment."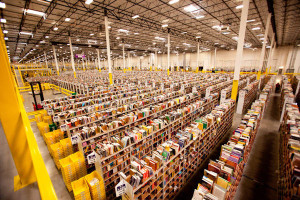 Basically, Amazon thinks that it already has enough of that particular ASIN being stored at its multiple FBA warehouses, and there is no longer a need for more of that ASIN to be sent to Amazon. Amazon doesn't want to store 500 of the same item when they know it will only sell twice a month. Sure, the new policy has been showing up on some very low ranked ASINs with no FBA competition, but I think that's just a glitch in their algorithm that they will soon fix.
For some Amazon sellers, this new ASIN restriction is causing severe panic… but it doesn't have to. This is not the first time Amazon has implemented a new policy that changed how people sell on Amazon, and it won't be the last. There is no reason to panic over this change.
If you've been selling on Amazon for any length of time, maybe you remember some of these changes…
Amazon announces a new 6-month long term storage fee that would be in addition to the 12-month storage fee.
Amazon requires approval to sell any toy related to Star Wars Episode 7.
Amazon closes the categories for Grocery, Beauty, and Health & Personal Care and people who want to sell these items need to be approved.
Amazon "froze" everyone's toys related to the movie Frozen to check on counterfeit claims and then requires anyone who wants to sell Frozen related toys to seek approval.
Amazon announces a new 12-month long term storage fee in addition to the monthly storage fees.
Amazon begins to split up shipments to different warehouses.
The changes that Amazon makes have the potential to be discouraging to us as Amazon sellers. But we have a choice whether or not we're going to let these changes get us down.
So what are your options in the face of these changes? You could see all these frustrations as a sign of things to come and you could quit selling on Amazon altogether… You could go to Facebook and complain about these changes (and miss out on time sourcing, packing, shipping, or even miss out on valuable family time)… OR, you could adapt to the changes and make the most of your mental, emotional, and physical energy to push your business to the next level.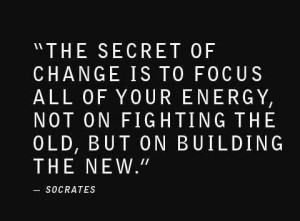 Change happens. It's inevitable. Most of the time, we have absolutely no say or influence in the changes that occur. The only thing we have control of is our response to change. Those who are going to succeed in this reselling line of work are those who will adapt to the changes and make the most of every situation.
Amazon stopping you from selling slow moving inventory with the ASIN restrictions? Stop over-worrying about it and focus on finding faster turning items to send in to Amazon. Amazon putting an ASIN restriction on the wrong items? Don't complain about it on Facebook; instead open up a ticket with Seller Central and politely ask them to look into the ASIN restriction on that item and see if the restriction can be lifted.
Learn. Adjust. Grow. Learn more. Adapt.
These changes will not be the last ones. More changes will come, but the important thing for you to do is to focus on how you will respond to these changes. Those who will win are the ones who will respond with wisdom, patience, and a renewed desire to accomplish their overall goals, no matter what happens.
So what about you? How do you respond to changes in your business? I'd love to hear how you make the most of these changes.