Retail arbitrage can be very profitable. The feeling of anticipation when you walk into a retail store is extremely motivating. I always advise other resellers to grab a shopping cart when they first enter a store because they need to be mentally ready for a big haul. Now, the big haul doesn't always happen, but it's still good to be prepared in case you do find tons of potentially profitable inventory.
Retail arbitrage is a method of sourcing inventory from retail stores in order to sell it through Amazon. When you're doing retail arbitrage (or RA, as it's often abbreviated), you are looking for items you can buy at a low price in retail stores and sell high on Amazon. "Buy low, sell high" is the definition of arbitrage in a nutshell, and retail sources for arbitrage are a staple for many Amazon FBA sellers.
I got my start on Amazon FBA by sourcing at mostly garage sales and thrift stores, and I was able to build up my Amazon disbursements by buying inventory at a ridiculously low price (e.g. books for 25 cents or a dime) and selling it for 1000% return on investment (ROI). After a while, my disbursements were sufficiently large that I didn't have enough time to spend the entire amount of the disbursement at garage sales and thrift stores – I was starting to have more money than time.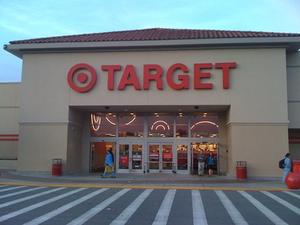 The next step for me was to scale my Amazon FBA business by transitioning to retail arbitrage. Garage sales and thrift stores can provide amazing ROI, but you typically can only buy one-off products at these sources. You can have a great day of sourcing and find 50 items, but you have to enter 50 MSKUs into your inventory as a result.
Retail arbitrage provides the ability to scale the business by buying multiples. It's possible to find 50 items at one RA stop, and it's possible to have a much smaller number of MSKUs because of multiples. Fewer MSKUs means less hassle down the road in maintaining your inventory in Seller Central – fewer times to reprice, fewer chances for listing issues, etc.
And the even better thing about finding multiples at a retail source? The potential for replenishing. If you can find a replenishable item through RA sourcing, you automatically know how you can spend part of your capital the next time you have it available. The more replens you can find, the less time it takes you to source each disbursement cycle. Buy a replen, send it in, sell it, get a disbursement, buy that replen again. Lather, rinse, repeat.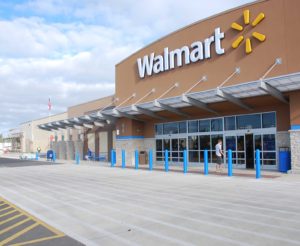 Every seller likes to do RA a little differently, and it's really a matter of trying out different things to see what you prefer. Everyone also has a different schedule, different family commitments, different number of stores available within driving distance. Some sellers like to go out to do RA for a couple of hours every day while their kids are in school. Others can only go on the weekends or evenings when they're off work from their 9-to-5 job.
For me, I typically spend one full day doing RA every 1 to 2 weeks. I would rather spend all day driving to different stores and get all my sourcing done in one day, instead of breaking it up and doing a little here and there each day.
When I spend a day doing RA, I have two main strategies for how I spend my time: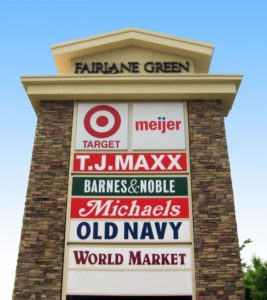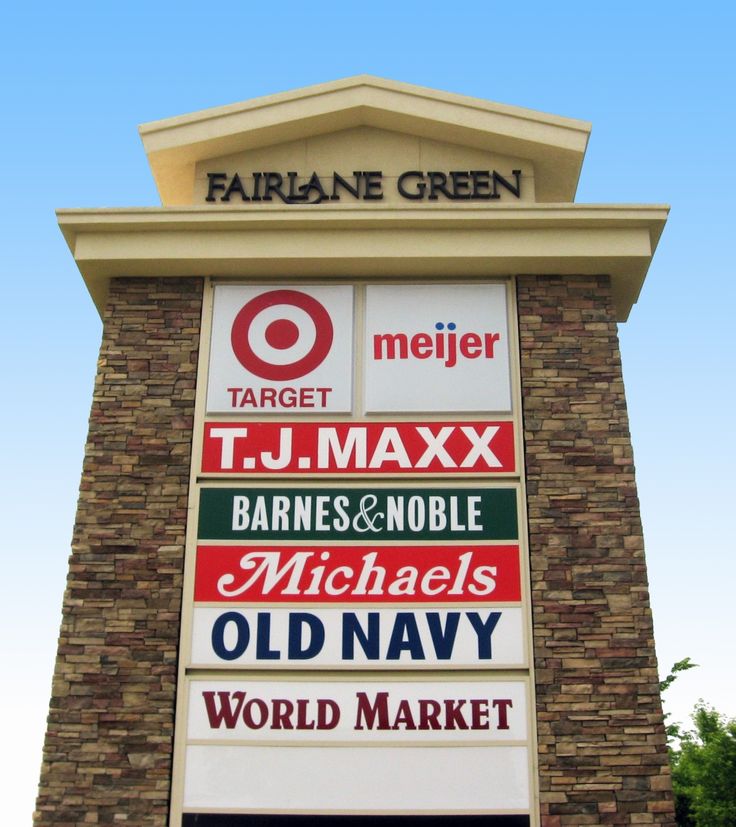 1. Source all the stores in one area
One strategy I use is to choose an area of town where I will focus for the day. The benefit of using this method is that I can hit a large amount of stores in a small amount of time with minimal driving. I use this strategy when I don't have very much time to spend driving, and I don't have any good leads on items that I already know I want to buy.
After I decide on the neighborhood, I plan out a route on Google Maps where I go to that neighborhood's WalMart, Target, Kohl's, TJMaxx, Marshalls, Walgreens, etc, one after the other. The next time I'm doing RA, I'll pick a different neighborhood and plan a similar route.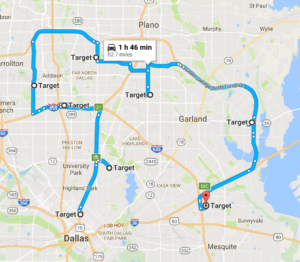 2. Source multiple locations of one store
The second strategy I use for RA is when I have a good lead on some items to source at one particular retail store. Maybe there's a big sale going on at a chain of stores, or maybe I have some replens that I need to restock.
In these instances I plan my driving route for the day to cover a larger radius from my home, but I only put one or two stores in the route. For example, I might go to every Target in a 30 mile radius in one day. Depending on where you live, a 30 mile radius might be too many Targets for one day – in that case, using this RA strategy could give you several days worth of work.
I also use this method when I know a chain is doing a big seasonal clearance. I'll even call ahead to the store branches to make sure that each one in the chain is already doing the clearance before I drive all the way out there.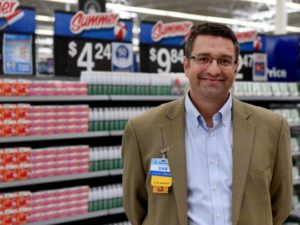 Building relationships with managers is a helpful way to plan for sourcing days in this second strategy. I have the names and phone numbers of managers at certain stores in my area, and I give them a call from time to time to see if they know anything about the timing for upcoming sales. If I can be one of the first to know about a clearance event, I can plan my sourcing schedule so that I'm one of the first shoppers to see the clearanced products. I even have managers in some stores who know that I buy a lot of items at a time, and they text me to come clear out their inventory for them!
Using these two strategies doesn't have to mean that you choose one over the other on any given day. More than once I've set out for the day with the goal of using the first strategy, but I found a couple of really awesome deals early on in the day at one store. At that point I rerouted my day to only go to that one chain for the rest of the day. Sometimes you gotta ride the wave and go where the deals take you!
Do you have any retail arbitrage strategies you use that are different from these two? Do you prefer to go to many stores in one area of town for RA or to go to one store in multiple parts of town? Please share your experiences with us in the comments!
************************************************************************
If you're looking to learn more about how to make smart sourcing decisions while doing retail arbitrage, be sure to watch my free tutorials on how to understand Keepa, and how to understand CamelCamelCamel or check out my book/video course, The Reseller's Guide to How to Keepa Camel: Using Amazon Sales History to Make Smart Sourcing Decisions.