No matter if you have one hundred, one thousand, or even ten thousand items in your Amazon inventory, having your items priced competitively is one of the best ways to increase profits. No matter how long your inventory has been sitting in an Amazon warehouse, it's very likely that new competition has come into the picture. Once you learn how to reprice your inventory, then it's time to put that knowledge to work for you. Today I want to teach you my 6 most profitable strategies for repricing inventory.
1. Reprice "old" inventory – The items that have been sitting in a FBA warehouse the longest are most likely the items not priced competitively. I started selling on Amazon in 2011, and thankfully, all of the inventory I sent in in 2011 has sold. One reason is because I regularly reprice the items that have been in my inventory the longest. To sort your inventory to show you what's been there the longest, simply click on the "Date Opened" column. To sort from oldest to newest, just click on the little triangle under the "Date Opened" text. This will show you the items that have been there the longest (The only instance where this is not the case is for the items in your inventory that you consistently replenish). Look through your oldest inventory and price competitively.
2. Reprice "high quantity" inventory – This one always gives me a big boost in my number of sales and helps me avoid potential long term storage fees. Sort your inventory by clicking on the "available" column. Click on the little triangle under the word "available" to sort that column from most to least. Currently, the item I have the most inventory for has 47 items and a great rank. I'm only a few dollars above the lowest FBA price, so if I competitively reprice that item, then I'll see an immediate boost in sales. Remember, twice a year (February 15 and August 15) FBA charges a long term storage fee for all items that have been at their fulfillment centers for 6 months or longer. This long term storage fee for 6 months is $11.25 per cubic foot… and the fee for 12 months is $22.50 per cubic foot, so it's a fee you definitely want to avoid at all costs.
3. Reprice "high priced" inventory – This one is my favorite, because it usually brings me high dollar profits fast! Sort your inventory by price by clicking on the "Your Price" column. Again, click on the little triangle to sort your price from highest to lowest. Most of the time, my price is still very close to the current low FBA price, but other times, my price is way above the current low FBA price. I do the necessary research and price competitively. Almost as soon as I reprice my high priced items, I get sales. Of course, not all of my high-priced inventory sells out, but the increase in sales of high priced items definitely increases my net payout for that payment cycle.
4. Reprice "newest" inventory – If you have items that sell immediately after they arrive at a FBA warehouse, you may want to make sure that your price is optimized for maximum profit. Just last month I sent in five Elsa dolls to FBA. In the first few hours after arriving I had already sold two at $49.99. I quickly went in and saw that not only was I selling at the lowest FBA price, but the next highest price was $64.99. I immediately raised my price to $64.99 and by the end of the day, I sold out. If I had not been aware of my sales, or if I did not reprice these items fast enough, then I would have missed out on more profit.
5. Reprice "expiring" items – If you sell grocery items or other items that come with an expiration date, then it's a good idea to reprice any inventory that might be getting close to Amazon's cut off dates for expiration. Remember, Amazon's expiration date guidelines state that any items within 50 days of expiring will be removed for disposal by Amazon. If you have any items nearing the 50 day mark, it would be wise to reprice your item to sell ASAP.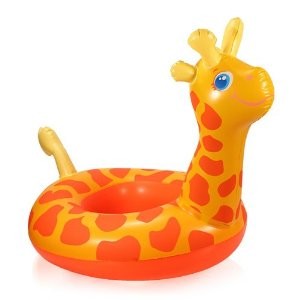 6. Reprice "seasonal" inventory – This is a strategy that I employ the least, but if your business model is more focused on fast nickels (AKA fast turns), then this strategy will bring back some capital for you to invest in other more fast-turning items. There is no way to sort seasonal inventory by columns, so you'll need to do key word searches on your inventory page. Keywords like Christmas, Easter, Summer, etc will help you find most of your seasonal items. You also might want to scroll through your active inventory to see if you find any other seasonal items that these key words overlook. My business model is more of a well-balanced model as I want to include both fast nickels and slow dimes. I'm ok with waiting a few months for price and demand to rise up to where my current prices are for Summer items. But if you'd rather have that capital back ASAP to invest elsewhere, then this strategy will work great for you.
I'll do a blog post soon about how I price my inventory, but here is a sneak peek. It's a combination of many different factors: the price I paid for the item, prices of FBA competition, current sales rank, sales rank history, and pricing history. I even listen to what my intuition tells me when I price my items. After doing this for so long, I've started to get a feeling of how to best price my items. My main goal is to price items competitively. Sometimes I want to be the lowest FBA price and sometimes I want to match the lowest FBA price. Other times I price my items above the current low price, because I think I can get more for my items eventually. It's a detailed process, and I'll gladly share with you more about my pricing strategies in a later blog.
As always, there will be exceptions to these repricing strategies, but overall, they should help you sell more items and get more capital back into your pocket than if you had left the prices alone.
So what about you? What pricing strategies do you like best? Any strategies you use that I don't? I'd love to hear your thoughts.
****************
To find out everything there is to know about using CamelCamelCamel and Keepa to make smart sourcing decisions, be sure to check out our course, The Reseller's Guide to How to Keepa Camel: Using Amazon Sales History to Make Smart Sourcing Decisions. This course is a combo ebook and video course where I walk you through everything you need to know to make sense of both CamelCamelCamel and Keepa in ways you've never thought of.