When I first started selling on Amazon, I stayed away from any item that possibly needed to be poly bagged or shrink-wrapped, simply because I didn't have an impulse sealer. I kick myself when I think about how many profitable items I just left on the store shelves because of this. Ever since I got a quality impulse sealer, I've been able to source more inventory to sell on Amazon.
An impulse sealer is a machine used to seal products, packaging, and other thermoplastic materials using heat. When the right amount of heat is applied, it will seal two layers of plastic together causing the bag to become closed.
The two main ways I use an impulse sealer are to poly bag an item or to shrink-wrap an item. First, I'll show you the supplies you need, and then toward the end of this post, I'll show you a video with me demonstrating both poly bagging and shrink-wrapping with the impulse sealer.
Supplies Needed to Poly Bag:
16-inch Impulse Sealer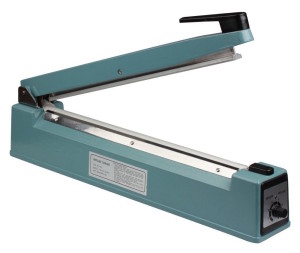 – Impulse sealers come in different sizes from 8 inches up to 20 inches. People always ask me what size impulse sealer they should get. Without any hesitation I tell them the 16-inch model. The first impulse sealer I purchased was a 14-inch model, and there were so many times I wished I had a longer reach for sealing. You might think that the extra 2 inches isn't that big of a deal, but it really is.
Poly Bags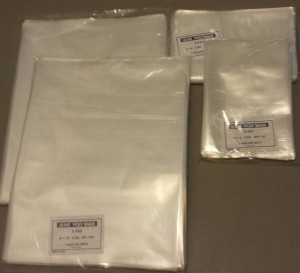 – According to Amazon guidelines, there are many items that need to be poly bagged if you plan on sending them to a FBA warehouse. These bags protect your inventory from the dirt and dust found in a FBA warehouse. Poly bags come in various sizes and thickness. Be sure you know what minimum requirements Amazon has for poly bags. The ones pictured are some of my favorite to order because I get multiple sizes. For bigger poly bags (18in x 24in) check these big poly bags out.
Suffocation Warning Labels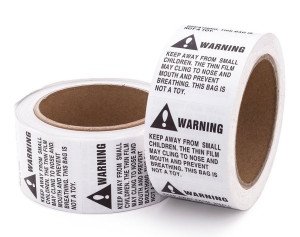 – Each and every poly bag that you use on a product needs to have a suffocation warning label. Some poly bags come with warnings printed on them, but for the ones that don't, it's a good idea to have these stickers handy. If you use a poly bag that doesn't have a suffocation warning on the bag, then you will be in violation of Amazon guidelines. These labels are easy to use, and they stay on well too.
Supplies Needed to Shrink-Wrap
16-inch Impulse Sealer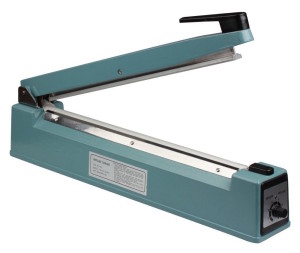 – Ok, I know I already mentioned this tool in the supplies needed to poly bag, but I wanted you to know that some impulse sealers come with an optional cutter upgrade that you can slide across a seal to create a clean cut. While this upgrade may sound good, it's totally unnecessary. If you apply enough heat, the impulse sealer will automatically cut the plastic. Just because it's called an "upgrade" doesn't mean that it's necessary.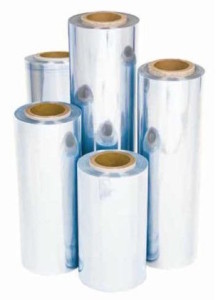 20-inch Centerfold Shrink Wrap Film – This is the shrink-wrap film that I use for shrink-wrapping larger items like long board games, longer toys, and anything else longer than 14 inches.
14-inch Centerfold Shrink Wrap Film – This is the shrink wrap film that I use for almost all other items I need to shrink-wrap. It's good for shrink-wrapping health & beauty items, books, and almost anything else. It pairs well with my 16-inch impulse sealer.
Dual Temperature Heat Gun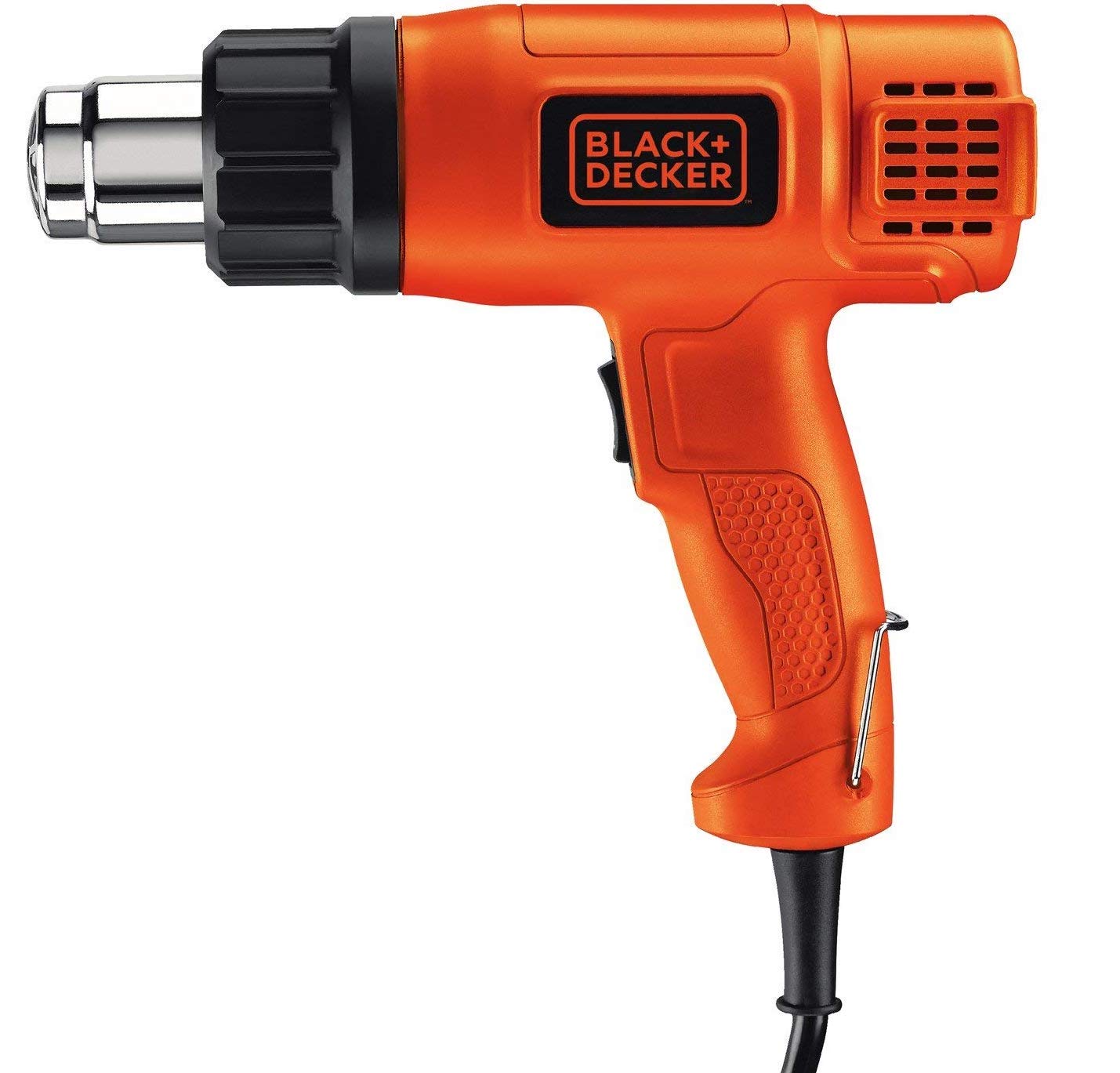 – I use a heat gun in two ways: 1) To heat up the shrink wrap so that it properly seals around the item I'm wanting to wrap for a very professional sealed look; and 2) To heat up price stickers so they can be removed so much easier. This heat gun has two settings so you can decide how much heat you want to use depending on the project you're using it for. Plus, it includes a built-in stand.
Ok, so now that you know the essential supplies that you need, here is a video showing you how to use the impulse sealer:
How to Use an Impulse Sealer as an Amazon Seller
For more blog posts that show you all of the supplies I use for my shipping and prep stations, be sure you click here and here.
So how about you? Are there any tips or tricks you'd like to share about using an impulse sealer to poly bag or shrink-wrap an inventory item? I'd love to hear what you have to say.
*This post was updated for 2022

JumpStart Amazon
Build a Successful Amazon FBA Business
By now you know that running a successful Amazon business takes hard work, but you also want to be sure you spend your time focusing on Amazon FBA strategies that are actually proven to provide the results you're looking for. If you're ready to finally get serious about your Amazon FBA business, then I invite you to check out JumpStart Amazon: Build a Successful Amazon FBA Business.
JumpStart Amazon is a combination video course and ebook. The ebook is over 220 pages filled with the content and graphics you need to start a successful Amazon business from scratch. The video course features 5 main sections, 19 content-packed modules, and over 40 videos adding up to over 10 and a half hours of video training. This training is set up to help you build a solid foundation and then know how to find growth and success on top of the basics. This course is packed with more results-focused knowledge than any other ebook out there centered around starting an Amazon business. Find out more about JumpStart Amazon today.