Do you need a warehouse in order to do the kind of volume it takes to make a full-time income from FBA? I've seen a few threads on social media and have had a few people ask me that exact question… and my answer to all of them is this: No, you do not need to rent or buy warehouse space in order to do the kind of volume needed to make a full-time income selling via Amazon FBA.
Today, I want to give you a peek inside my optimized full-time FBA work and shipping station. Is this work station in a warehouse? No, it's in the corner of my office on an old dining room table. Here is a diagram of the work station we currently use. Below is a description of each and every item we use and why.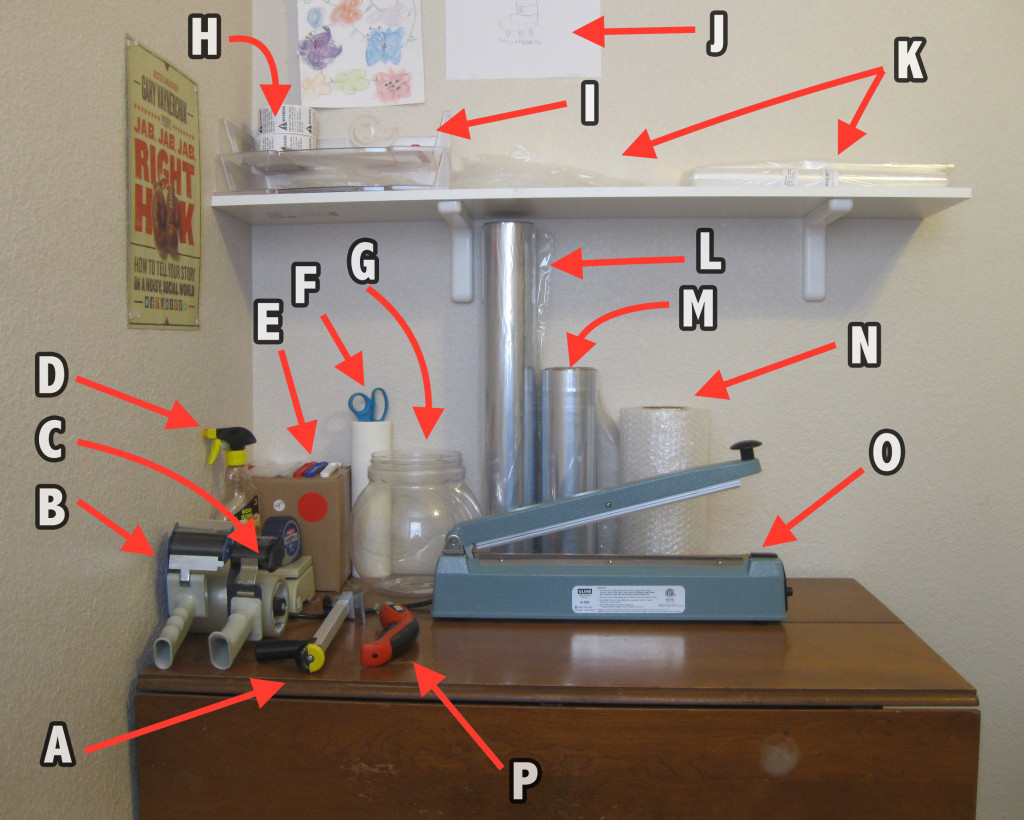 If you're interested in learning more or want to add any these tools to your own FBA work station, click on the name of the tool below.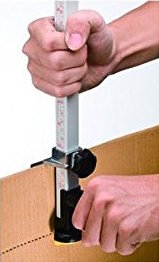 A. Cardboard Box Sizer and Reducer –  This tool helps you reduce your shipping boxes to the exact size you need. Cutting your boxes down to size helps save you money in multiple ways: 1) Smaller boxes mean less shipping costs; 2) Smaller boxes mean you need less dunnage to fill boxes; 3) Less dunnage means that the box will weigh less, which saves you money over time. The tool is easy to handle, and I use it for almost every shipment. You can also use this box sizer to make some boxes bigger (yes, bigger!). For a quick video of the box sizer tool in action, check out our box sizer review post.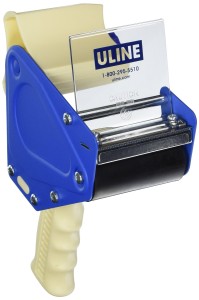 B. 3-Inch Tape Gun – This was seriously a game changer when it came to optimizing my packing and shipping experience. For years, I'd only used a 2-inch tape gun, but one day I realized I was using about three strips of tape each time I was securing the bottom and top of the box. I was using too much tape and wasting time as well. Now, I just use one strip of 3-inch tape to secure the base of the box and one strip of 3-inch tape to close the top of the box. It saves me both time and money.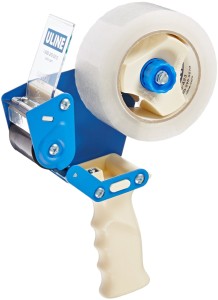 C. 2-Inch Tape Gun – While the 3-inch tape gun is perfect for securing shipping boxes, the 2-inch gun is better suited for smaller taping jobs. I use my 2-inch tape gun in multiple ways: 1) Secure bubble wrap when protecting a breakable item; 2) Tape over FNSKU labels that I worry might fall off of an item I've bubble wrapped; 3) Close up small holes in poly bags; 4) Secure smaller cardboard boxes that I use for bundles; 5) Tape over UPS labels that I worry might peel off in the heat of the summer, and so much more.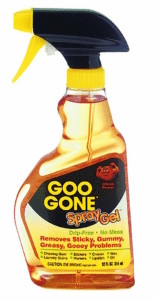 D. Goo Gone Spray Gel  – Don't you hate it when there is a price sticker on an item that just won't come off cleanly? Goo Gone is the perfect solution to help get the sticky "goo" off your item. Simply spray some Goo Gone onto the sticky residue, and it will wipe off fairly easily. For really stubborn goo, use the Scotty Peeler in combination with the Goo-Gone to scrape away the excess goo. Note: There are many different products that you can use to remove the sticky adhesive left behind from a sticker. Some other alternatives are Un-Du and even lighter fluid.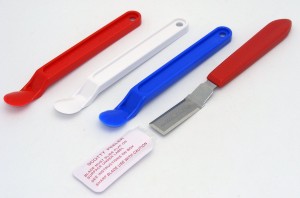 E. Scotty Peelers – One of the most annoying parts of retail arbitrage is taking off the price stickers of your latest inventory purchase. These tools are the perfect way to peel off the stickers from the item without damaging the original package. If any of the sticky residue remains on the item, simply use the Goo Gone and scrape off the goo with the Scotty Peeler. I sometimes even use a Scotty Peeler when doing retail arbitrage in case a store puts a price sticker over the UPC barcode. I'm just sure to put the sticker back on before purchasing the item or putting it back on the store shelf.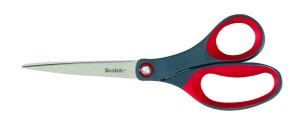 F. Scissors and Paper Towels – When you are cleaning sticker residue off of your inventory, you'll need to use paper towels to help wipe up the mess. Plus, it's just a good idea to have a roll of paper towels around. The scissors are used for multiple purposes, such as cutting poly bags, opening up boxes, cutting labels, and more. The paper towel roll also makes a perfect place to store your scissors while not in use.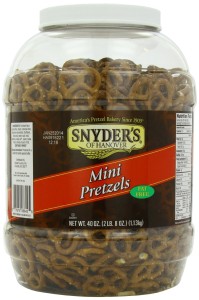 G. Excess Poly Bag & Trash Receptacle – Ok, so this isn't some fancy trash can, but a re-purposed empty pretzel tub, but it really works well. Most normal trash cans are the same size from top to bottom, but this tub is more rounded at the top and bottom. This makes it much easier to put the excess poly bag waste and any other trash inside the tub without it expanding and coming out of the trash can. It might seem silly, but it really works out well for us (see the "after" picture at the bottom of the blog to see how well it works). Oh, and the pretzels are pretty darn good too.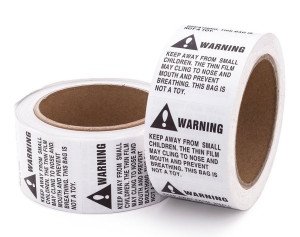 H. Suffocation Warning Labels – Each and every poly bag that you use on a product needs to have a suffocation warning label. Some poly bags come with warnings printed on them, but for the ones that don't, it's a good idea to have these stickers handy. If you use a poly bag and do not make sure there is a suffocation warning on the bag, then you will be in violation of Amazon guidelines. These labels are easy to use and stay on well too.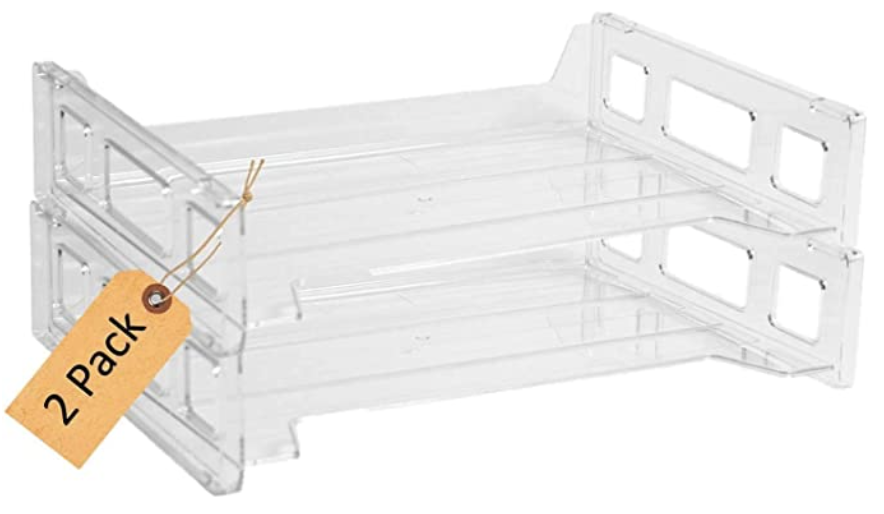 I. Stacking Letter Trays – These trays are where I store such supplies as my suffocation warning labels, expiration date labels, clear tape, pens, and more.
J. Inspiration – Everybody needs some inspiration now and then, and one of the things that inspires me the most are my kids, nieces, and nephews. I love to hang their art up in my office to be reminded that there is so much more to life than work. It motivates me to use my work time more efficiently so that I can spend more time with them.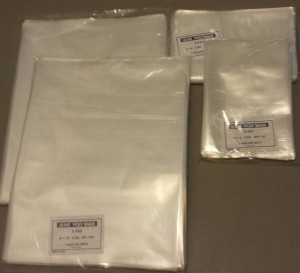 K. Poly Bags – According to Amazon guidelines, there are many items that need to be poly bagged if you plan on sending them to a FBA warehouse. These bags protect your inventory from the dirt and dust found in a FBA warehouse. Poly bags come in various sizes and thickness. Be sure you know what minimum requirements Amazon has for poly bags. The ones pictured are some of my favorite to order.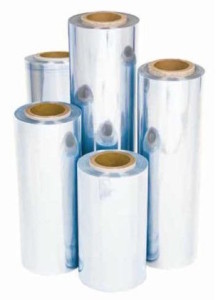 L. 24-inch Centerfold Shrink Wrap Film – This is the shrink wrap film that I use for shrink-wrapping larger items like long board games, big puzzles, longer toys, and anything else longer than 14 inches.
M. 14-inch Centerfold Shrink Wrap Film – This is the shrink film that I use for almost all other items I need to shrink wrap. It pairs well with my 16-inch impulse sealer (see below).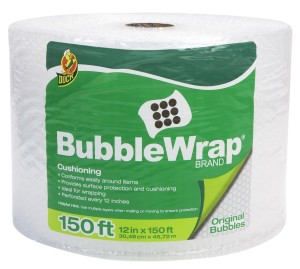 N. Bubble Wrap – If you are selling anything made of glass or any other fragile item, you'll want to protect it with quality bubble wrap. This bubble wrap is perforated every 12 inches so you can easily tear off only the amount of bubble wrap you need. It's perfect for picking the right amount of bubble wrap to use each time. For a more local option, both Walmart and Sam's Club have a big roll of bubble wrap (12 in x 150 feet) at an affordable price.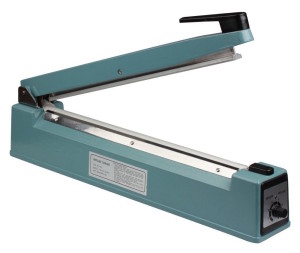 O. 16-inch Impulse Sealer – People always ask me what size impulse sealer they should get. Without any hesitation I tell them the 16-inch model. The first impulse sealer I purchased was a 14-inch model, and there were so many times I wished it had a longer reach for sealing. You might think that the extra 2 inches isn't that big of a deal, but it really is. I could have ordered the 20 inch impulse sealer, but have found that I almost never need more than my 16 inch sealer. Here is a video of me using this impulse sealer while processing my inventory.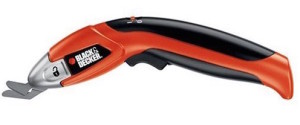 P. Black & Decker Power Scissors – Ok, so many of you would probably be happy with an average utility knife, but these scissors are simply amazing. They make sizing down a box or creating a custom-sized box very easy. I use these almost every day that I'm packing and shipping. It saves tons of time and energy, and I simply won't do without it. If the cost of a new one scares you, get a used one. That's what I did and it has worked great for me.
Not Pictured: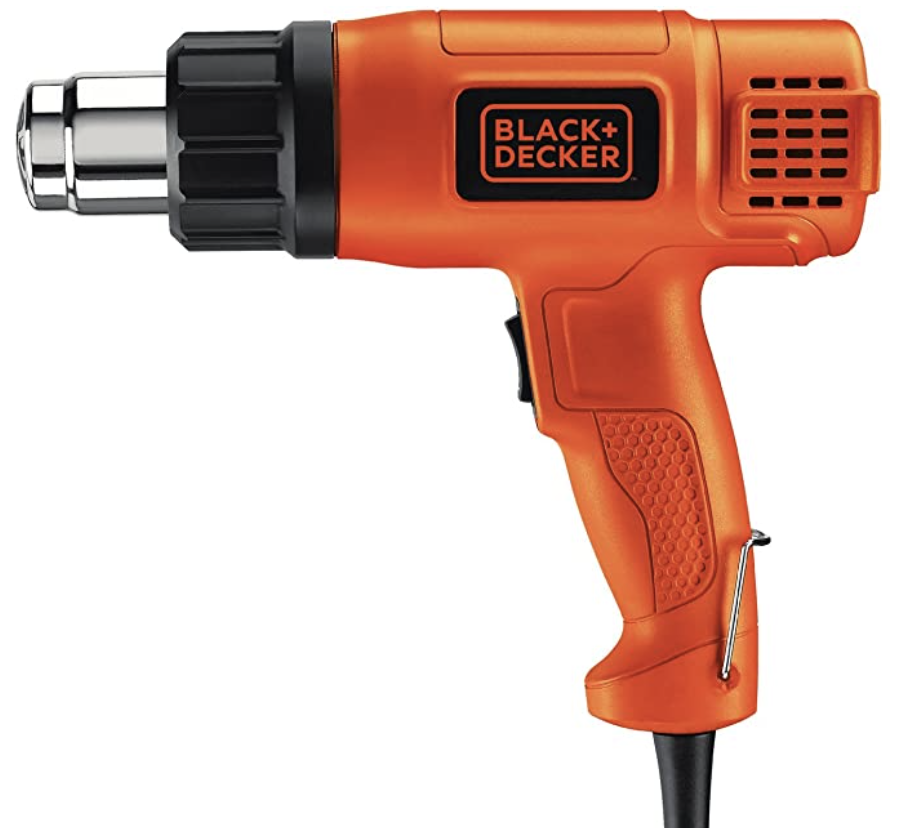 Q. 1300 Watt Heat Gun – I use this heat gun in two ways: 1) To heat up the shrink-wrap so that it properly seals around the item I'm wanting to wrap for a very professional sealed look; 2) To heat up price stickers so they can be removed easier. When you apply heat to a price sticker or label and use a Scotty peeler, the label comes off very easily. Want to see this heat gun in action? Here is a video of me using the heat gun to shrink wrap an item, and here is a video of me using the heat gun to remove price stickers. This heat gun comes with 2 temperature settings and includes a built-in stand for easy (and safe) cool down.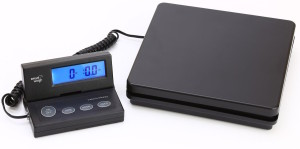 R. Shipping Scale – This scale looks small (because it is – 8″ x 8″ x 1″) but it will weigh boxes up to 100lbs with accuracy. The weight is shown on an LCD display connected to the scale with an extendable cord. This means you can put a big, heavy box on the scale, but still see how much it weighs on the separate display. When shipping your items, you want to be sure your scale is accurate. An inaccurate scale could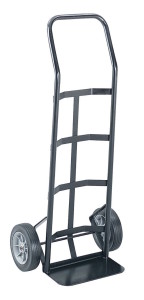 cost you hundreds of dollars a year.
S. Hand Truck (Dolly) – When it's time to take all of the boxes to UPS, I load them all up on this very sturdy hand truck and roll them out the front door. I can easily get three 18x18x16 boxes stacked on this dolly for easy transport.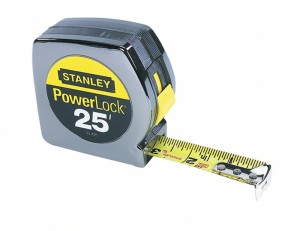 U. Measuring Tape – When you reuse boxes or even create your own box sizes, you really need to know the exact dimensions to tell Amazon so you can be charged the right amount for shipping. Not entering in the correct shipping dimensions could ding your Amazon seller account metrics. There are many other ways to use this in your FBA business, like if you are creating a new product page and need the exact dimensions of the product.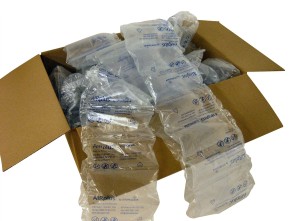 V. Dunnage (Void Fill) – Not every box will be filled to the top with items, so you need to be sure there are void fillers placed in the box. My favorite dunnage are air pillows. When Amazon sends me a large box and includes air pillows inside, I always save them to use in my own shipments to FBA. When I run out of air pillows, I usually use newspaper tied up in a plastic grocery bag. It is against Amazon guidelines to use newspaper as void fill because they don't want the newsprint to get on the items, but it is ok if you bag the newspaper and use that instead. Of course, air is lighter than paper and is my preferred method. Maybe one day I might even splurge for an air pillow machine.
Other than shipping boxes, which I usually get at Lowes, Home Depot, and Walmart, the above items are everything I use when I'm prepping, packing, boxing, and shipping. These are the tools I use almost every day in order to run my full-time FBA business.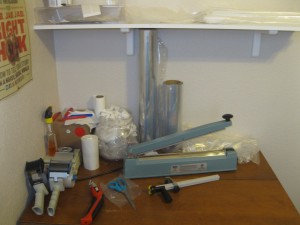 TIP: Bookmark this page so when you are ready to add something new to your work station, you have a handy list of what you want to add.
Whenever my wife and I come in from a huge retail arbitrage haul (sometimes hundreds of items in one day) we bring the items into the house, remove the price stickers (usually in front of the TV or while listening to an audiobook), poly bag any item that needs it, and then place all the items on the floor near the desk to be inventoried and processed on the laptop. Once the items have been processed, we raise the drop leaf on the table so there's space to box up everything. Add the shipping labels, and we're ready to send our inventory off to Amazon. No warehouse required.
Note: Next week, I'll share with you all of the tools I use at my desk when I'm processing my inventory to send to Amazon.
Now I want to hear from you. What tools are your favorite? How do you make the most of the space at your house for doing your FBA business? I'd love to see what you use, so comment below!
*This post was updated for 2021