It's critical when working from home to make sure your work environment is set up in such a way that you can best use your time and energy. In my last blog post, I showed you exactly how my shipping and work station was set up and all the tools I use to process my inventory before I send it all off to Amazon. Today I'm pulling back the curtain a little bit further as I let you take a peek into my Full-Time FBA processing desk.
Here is a diagram of my desk that I use almost daily. Below is a description of each and every item I use and why.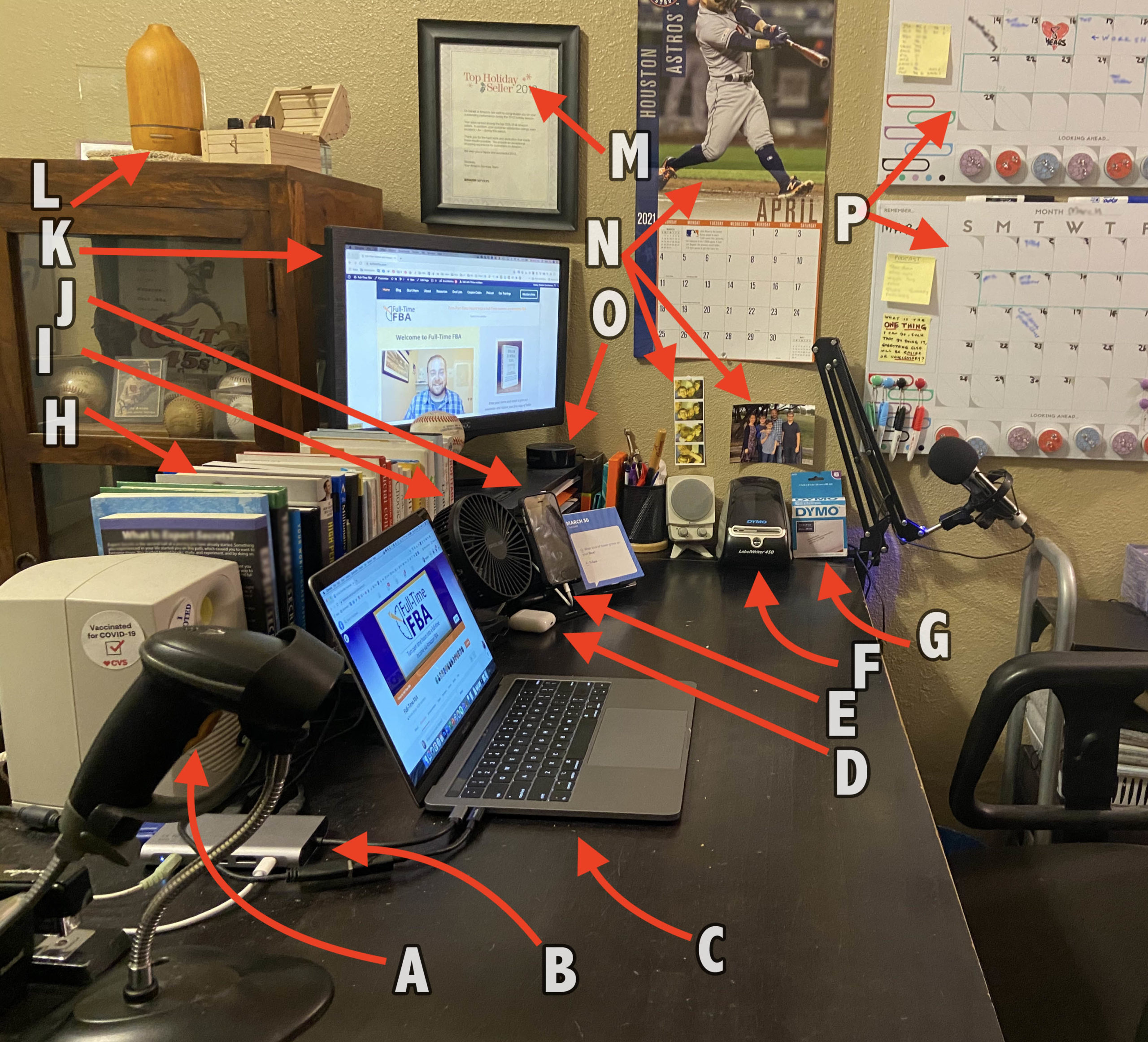 If you're interested in learning more or want to add any of these tools to your own FBA work station, click on the name or picture of the tool below.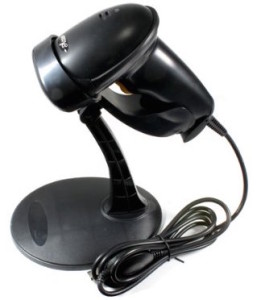 A. USB Barcode Scanner –  Who wants to enter every single UPC number each time you process inventory to Amazon? Not me, that's for sure. This barcode scanner saves tons of time and frustration. Just point the scanner at the barcode, pull the trigger, and "BAM!" The barcode number is now magically entered in your computer. The adjustable hands-free stand is a really nice option too.
B. USB C Hub – This is a 10 in 1 USB C hub that lets you connect 10 different dongles to one USB C outlet in your Macbook. I have my power cord, USB barcode scanner, audio cord, back up hard drives, second monitor, and more connected to my Macbook vis this reliable hub.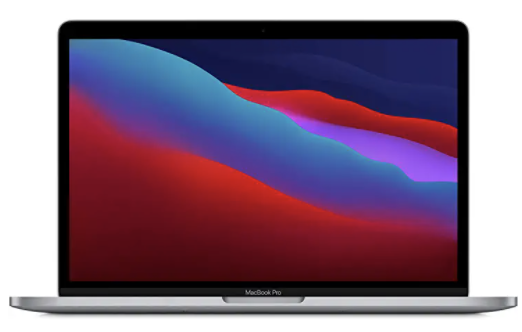 C. MacBook Pro – I absolutely love my MacBook Pro. It's the perfect computer for an optimized FBA work desk. I have been a MacBook owner for over 15 years and only have to restart them about twice a year. It's the most dependable laptop in existence, and I can't imagine using anything else.
D. Apple AirPods – These wireless headphones allow me to process my inventory while simultaneously listening to The Full-Time FBA Show podcast… or anything else, of course. I love that I can bubble wrap my inventory and tape up shipping boxes without getting tangled up with my headphone wires.
E. iPhone 11 & Phone Stand – When I'm done sourcing retail arbitrage with the Scoutify app on my iPhone, I can email my retail arbitrage buy list to myself so that I can upload the buy list to InventoryLab.
F.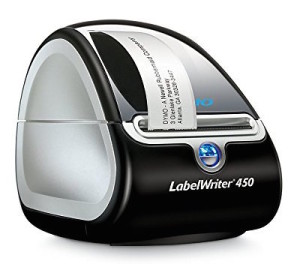 Dymo LabelWriter 450 Printer – This little printer is a huge time saver when it comes to processing my FBA inventory. I used to print 30 FBA labels on one sheet via my regular printer and then try to match up the right labels to the right items. Now, I can print the labels one at a time with my Dymo printer and place the label directly on the item as I'm listing it on Amazon at my computer. It's a thermal printer, so there is never any need for ink.
G. Dymo Labels – This box contains one rolls of 500 labels of the perfect size labels for sending inventory in to Amazon FBA. The labels are 1″ x 2-1/8″ and work perfectly. I also use these labels to print out my own "This is a Set. Do Not Separate" and "Do Not Open. Ready To Ship" stickers.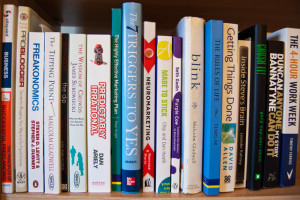 H. Book, Books, and Books – I love to read, and I keep some of my favorites right at my desk. I keep books close so I can take a break from working while continuing to improve myself and my business. To see the 14 books that most improved my Amazon FBA business, click here.
I – Rechargeable Desk Fan – Since it can get pretty hot in Texas, I have a small rechargeable fan for my desk. It has three speeds and charges up very quickly. I love having this right at my fingertips for the times I need a cool breeze while I'm working on my next shipment.
J. Double Shelf Monitor Stand– You can't see the shelf part very well, but this monitor stand includes some helpful storage space for my wholesale catalogs and even my monthly sales rank chart printout. Of course, it also raises up my second monitor so I can see it much better.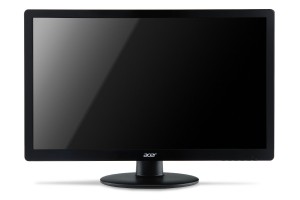 K. Second Monitor – To say that a second monitor could "change your life" might be an exaggeration… but not by much. Being able to see two screens at the same time might not seem like a big deal, until you try it yourself. Imaging working on a FBA shipment on one screen, while watching a training video on the other monitor. No longer do I need to switch back and forth between windows, when all I need to do is scroll over to the other monitor. Or maybe imagine running a Tactical Arbitrage scan on one screen and doing some OA research on the other. What about setting up your min/max prices in BQool while simultaneously looking up the Keepa graph pricing data on the second monitor. It's divine! The possibilities are endless. Once you go to two monitors, you'll wonder how you ever lived with just one.
L. Essential Oil Diffuser – One of the ways I stay focused while working is to diffuse essential oils in my office. My favorite oils to diffuse are anything citrus scented. They really do help me stay focused on my work.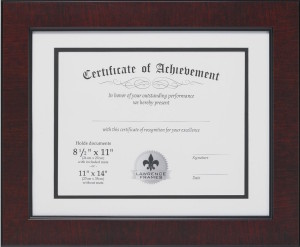 M. Awards & Accomplishments – It's a good idea to post near your desk things that remind you of accomplishments and wins you have experienced. Hang your diplomas on the wall, frame the first dollar bill you made, or maybe display a printout of your first (or biggest) Amazon order. For me, I decided to frame the certificate Amazon awarded me for being a Top Holiday Seller (that means that my sales ranked in the top 25% of all Amazon sellers, while additionally keeping an A+ customer satisfaction rate). Find something you are proud of and display it. When you're feeling discouraged, seeing these accomplishments might help.
N. Inspiration – Everybody needs some inspiration now and then, and some of the things that inspire me the most are my family and my love of baseball. I love to display pictures of my family, as well as a baseball calendar, on the wall in my office.  They help remind me that there is so much more to life than work.
O. Amazon Echo Dot – Alexa is always just a word away with the super affordable Echo Dot. My favorite request for Alexa is, "Alexa, please play The Full-Time FBA Show podcast." She'll immediately play the most recent episode (or will continue playing the episode you're currently listening to). You can also connect Alexa to your Seller Central account and ask her questions like, "Alexa, how are my sales?" "Alexa, what were my sales yesterday?" "Alexa, do I have any orders?" "Alexa, how's my feedback?" "Alexa, when do I get paid?" and more. Here is how to connect Alexa to your Seller Central account.
P. Dry Erase Wall Calendars – I love these wall calendars and they can be very useful for tracking important Amazon reseller related activities like upcoming store sales, Prime Day, scheduled RA days, upcoming holidays to buy inventory for, and the day to expect your Amazon disbursement. The possibilities are endless.
NOT PICTURED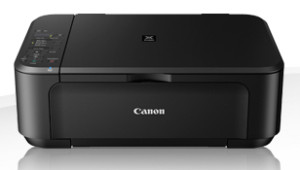 Q. Canon Pixma InkJet Printer – This is the printer I use to print my shipping labels, and any other standard printing needs. This is not the printer I use to print my FBA labels. Amazon's guidelines state that FBA labels must be printed by a thermal or laser printer only.
R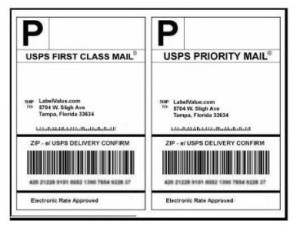 . Self Adhesive Shipping Labels – These are the labels I use when shipping boxes to FBA warehouses. They stick to the boxes well and are very dependable. You can also get free shipping labels directly from UPS by clicking here and signing up for a UPS account.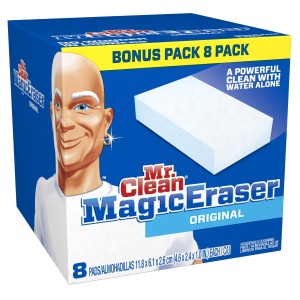 S. Magic Eraser – I love my Magic Erasers. They help me clean up items I plan on selling on Amazon. I use them when I'm cleaning up a book cover or if there is any residue on the box of an item I want to sell. It helps get out most pen and marker stains. It's abrasive enough to get the dirt or grime off of an item, but not so abrasive as to damage the item itself.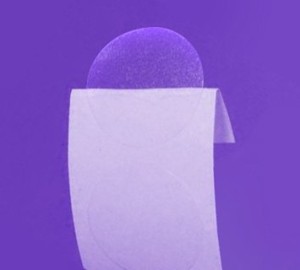 T. Clear Round Stickers – I have these for a variety of uses. The number one reason is to replace older clear round stickers on new items. Many items that are still in brand new condition might have the original clear stickers coming off (or have come off completely). I use these stickers to replace the ones that are no longer working well.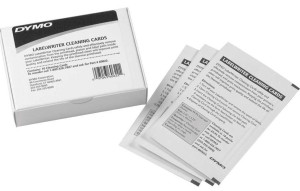 U. Dymo Printer Cleaning Cards – These cards help you keep your Dymo printer in tip-top shape. These cards safely remove contamination from print heads and improve print quality. The best thing they do is extend the life of any Dymo LabelWriter printer.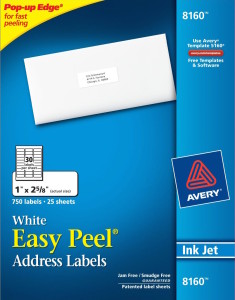 V. Label Sheets – These are the labels I used before I got my Dymo LabelWriter 450 printer. I still use these labels in many different ways. I use them to cover up bar codes on items I'm poly bagging, as well as for expiration date labels. I also have these on hand just in case the Dymo printer malfunctions and I still need to print labels that day. This "back-up" plan has only been implemented a few times since 2011, but has come in handy when needed.
I'm sure there are even more items I use at my Full-Time FBA desk, but these are the main ones. Each of the above help me be more efficient and make better use of my time and money.
I'd love to hear from you. What tools listed are your favorites? What would you not do business without? Did I miss something? I'd love to hear what you use in your own processing desk. Comment below and let me know.
*This post has been updated for 2021