We see them during all the pivotal dates this time of year. We saw them on Black Friday, we saw them on Cyber Monday, and we'll see them again over the next couple of weeks. Posts on Facebook groups that include screenshots of huge sales numbers or pictures of 10 shopping carts loaded with toys from a retail arbitrage haul.
We can be inspired by these posts and feel excited for what is to come in our businesses — or we can have another response and ruin our Q4 sales.
We can start comparing ourselves to other sellers.
Comparing yourself with other sellers can be the fastest way to ruin your Q4 sales.
Falling victim to the comparison trap might not cause you to lose sales today or tomorrow, but it will definitely have an impact on your psyche and your business over the long run.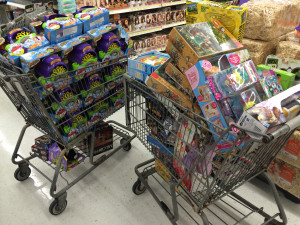 When we compare ourselves to other people and start feeling negative emotions, that negativity can snowball. Pretty soon we'll find that our entire mindset has shifted. We could become so dejected over not feeling good enough as a seller that we are tempted to quit. Or even worse, we could start making bad buying decisions for our business.
It's crucial throughout the year but especially in Q4 to keep in mind what you don't know when you see posts on Facebook about amazing sales or massive RA hauls:
We don't know how much profit other sellers are making.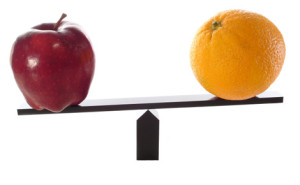 If someone says "I made 6 figures in sales!" we can't assume anything from that number. After that seller takes out the cost of inventory, supplies, or other fees, they might only be taking home in their pocket $15,000 of that $100k. And we don't know how much time they spent to buy and prep their inventory. For all we know they really are only making minimum wage for their time.
We don't know how other sellers are paying for their inventory.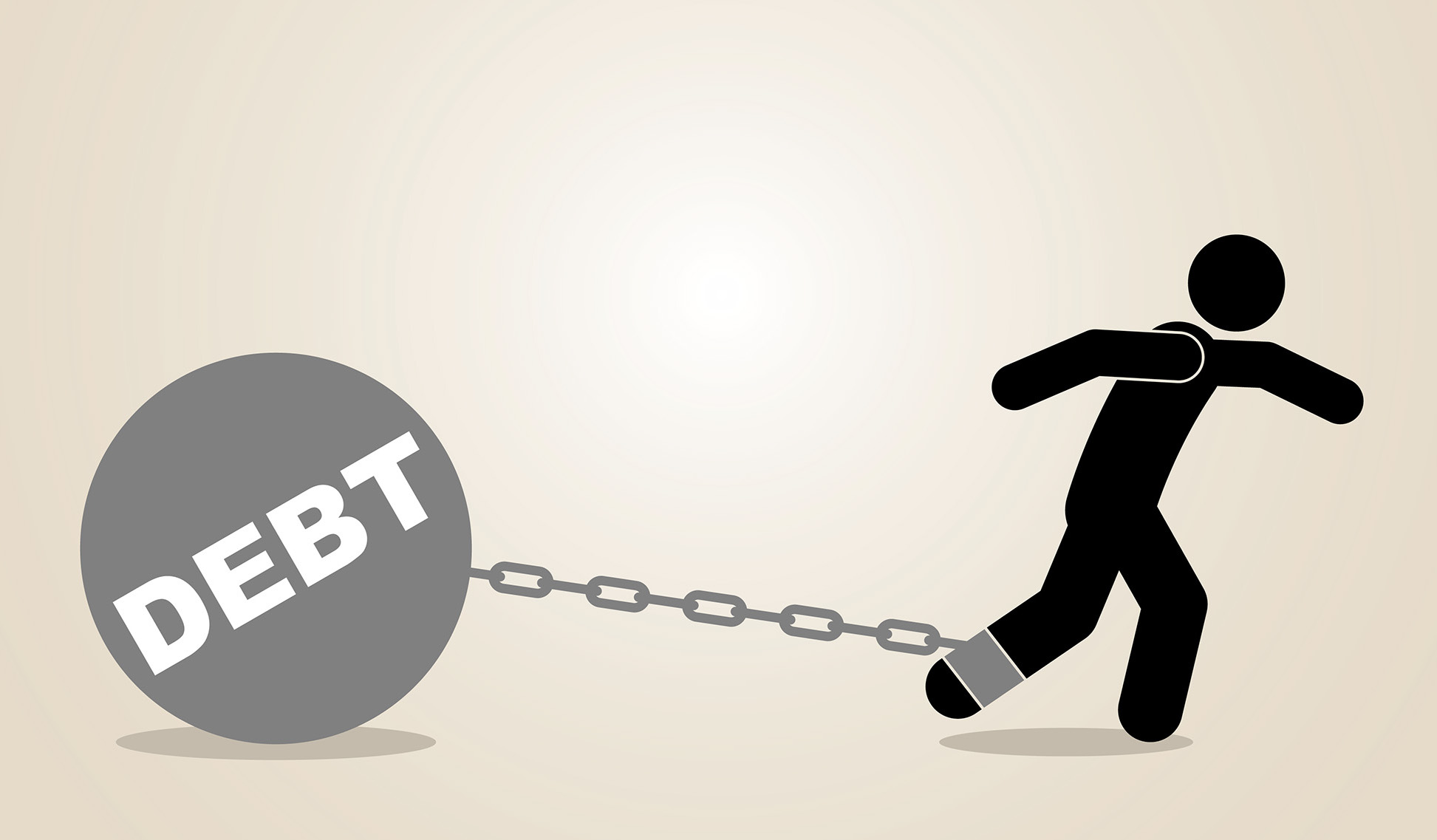 We don't know if they run a cash-only business or if they go into debt to make huge purchases.  We never know if someone is making horrible decisions, taking out ginormous loans, and maxing out multiple credit cards to finance their Q4 inventory. This kind of behavior is very dangerous. At any moment Amazon could shut someone's account down for something they did or did not do, and that seller would be stuck with the debt without getting a disbursement from Amazon. They could be making bad buying decisions thinking they have to blow a ton of money on inventory before December 10 in order to maximize Q4 — but what if their inventory doesn't sell as expected? Or maybe they pay for everything with cash, make a ton of sales, and buy a new car in January. It could be either scenario when you see those posts online. The point is we just don't know.
I'm not trying to suggest that everyone who makes these types of posts on Facebook is giving an inaccurate portrayal. On the contrary, many sellers make these posts in order to inspire others or as a way of celebrating within a community, neither of which is a bad thing. What I want us all to think about is how am I personally receiving this post? If I'm receiving it in a negative manner and comparing myself to others, then I have a problem.
When we get caught up in comparing ourselves with other sellers, we can have two types of negative results:
We can begin to feel discouraged.
If I'm comparing my Chapter 2 to someone else's Chapter 12, I fail to take into account all the years of experiences (some successful, some otherwise) the other seller has had. When we compare ourselves this way, we can completely lose the steam in our engines and lose the motivation to excel as a seller. Worst case scenario, we could decide to quit.
We could look at other people's sales and start getting puffed up.
If I'm comparing my Chapter 12 to someone else's Chapter 2, I can get arrogant, be filled with pride, and make reckless decisions. "Pride comes before the fall," says the wisdom of Proverbs. Again, the comparisons have the potential to lead to incorrect thinking.
So then, what should we be comparing?

We should be comparing

our

outcomes with

our

goals

Q4 is an excellent time for us to begin looking back to see if we met our goals — for Q4 and for the year. I really hope you're setting goals every year, if not every quarter. Goal setting is the best way for me to challenge myself in my business. Rather than comparing my sales to someone else's, I want to look at my own goals and see how I fared this year. Did I meet my goals? If not, what can I do to tweak those goals for next year? What am I planning to do to make next year's sales even better?
Don't get weighed down by looking at other people's sales numbers. Don't fall victim to the trap of comparison. Focus on where you are personally and how you can meet your own goals.
So, how are your sales going this Q4? I don't want to know specific numbers — remember, we don't need to compare those to anyone else's. But did you meet your goals? Did you exceed them? Do you see now that you need to tweak something for next year? Let us know in the comments! We'd love to know how your Q4 is going, in general terms rather than specific numbers.
* This post was updated for 2022


Free Master Class Invite:
How to Get Q4 Numbers in January
Did you know there is a proven strategy where you can take your Q4 profits and ride that momentum into a wildly successful January? Yes, it's totally possible to experience Q4-like numbers in January… and I want to show you how.
Join me on a limited-time master class where I'll share with you exactly how you can experience Q4 numbers in January!
In this live Q1 webinar, you'll learn:
How to keep your Q4 momentum going into January (and beyond).
The best way to start your new year so that you're set up for year-long success.
The biggest pain point to expect in January and how to overcome it.
The hottest selling items to focus on selling in January.
And so much more!
REGISTER: How to Get Q4 Numbers in January 
With over a decade of Q4s in my rear-view mirror, I've seen exactly what it takes to keep the Q4 momentum going well into January. I'll show you how.