Keepa is an amazing tool.. as long as you're using it the right way. Most Amazon sellers know that to make the best sourcing or pricing decision, they need to consult Keepa. But too many people are using Keepa the wrong way and making the wrong decisions in their Amazon FBA business.
The core of your reseller business is your inventory. The right inventory sourced at the right price with the right sales rank will help you start making really good money. The faster you sell your inventory, the faster you can reinvest those profits into even more inventory that will make you even more profits. When this happens, it's a lot of fun seeing those Amazon disbursements continue to get bigger and bigger.
The best way to make the right sourcing decisions for your Amazon FBA business is to consistently use Keepa the right way. Since Keepa tracks the pricing history and sales rank history (and so much more) of almost every item on Amazon, it's really a wise decision to tap into that data in order to make the best inventory decisions possible.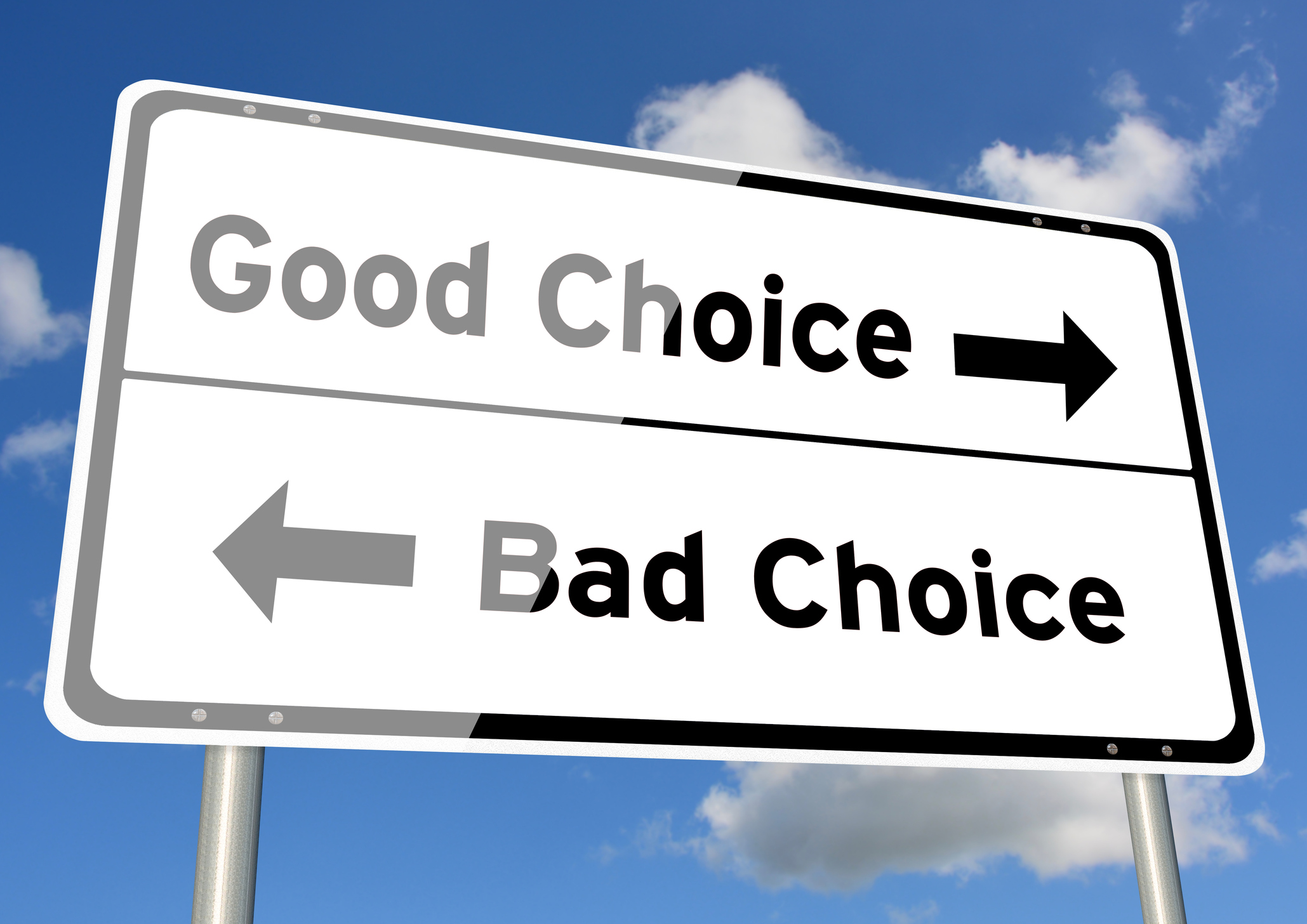 But if sellers don't use Keepa the right way, then it could actually lead to making some horrible buying decisions. Just making one mistake when using Keepa could cost you some of your valuable capital.
In the video below, I'm going to break down the top 10 Keepa mistakes that most Amazon FBA sellers make when they're trying to make a good sourcing or pricing decision. Watch this video all the way through in order to make sure you're not making any of these Keepa mistakes.
* Watch this video in full-screen to get the best view of the sample Keepa graphs I use in this video.
NOTE: Mistake #3 is is now impossible to make thanks to a recent Keepa update. Read the paragraph below the video for an explanation. It's such a great update!
IMPORTANT UPDATE – Keepa recently updated their graphs so that mistake #3 (Assuming spaces between the purple buy box diamonds means there was no buy box) is no longer a mistake you can possibly make. With the updated Keepa graphs Keepa has replaced the buy box diamonds with a purple buy box line! Now, you can see what the buy box prices are all the time… and now if you see a space in the buy box line, then that does mean there was no buy box (suppressed buy box) at that time. I just love how Keepa keeps improving itself to be a better sourcing tool.
At the beginning of this blog I talked about how important buying the right inventory can be to the success you experience on Amazon. But I also need to share with you the negative impact that these Keepa mistakes could have on your Amazon business.
Not using Keepa the right way could lead to sellers buying the wrong inventory.
Buying the wrong inventory too often over time can easily ruin your Amazon FBA business.
The wrong inventory can waste so much money in storage fees, or even cause you to lose money if you ever get around to selling it.
Buying bad inventory will lead any Amazon seller to frustration and even thoughts of quitting Amazon because "it just doesn't work."
But the worst thing buying bad inventory does for you is that it steals your time. Time that you'll never get back.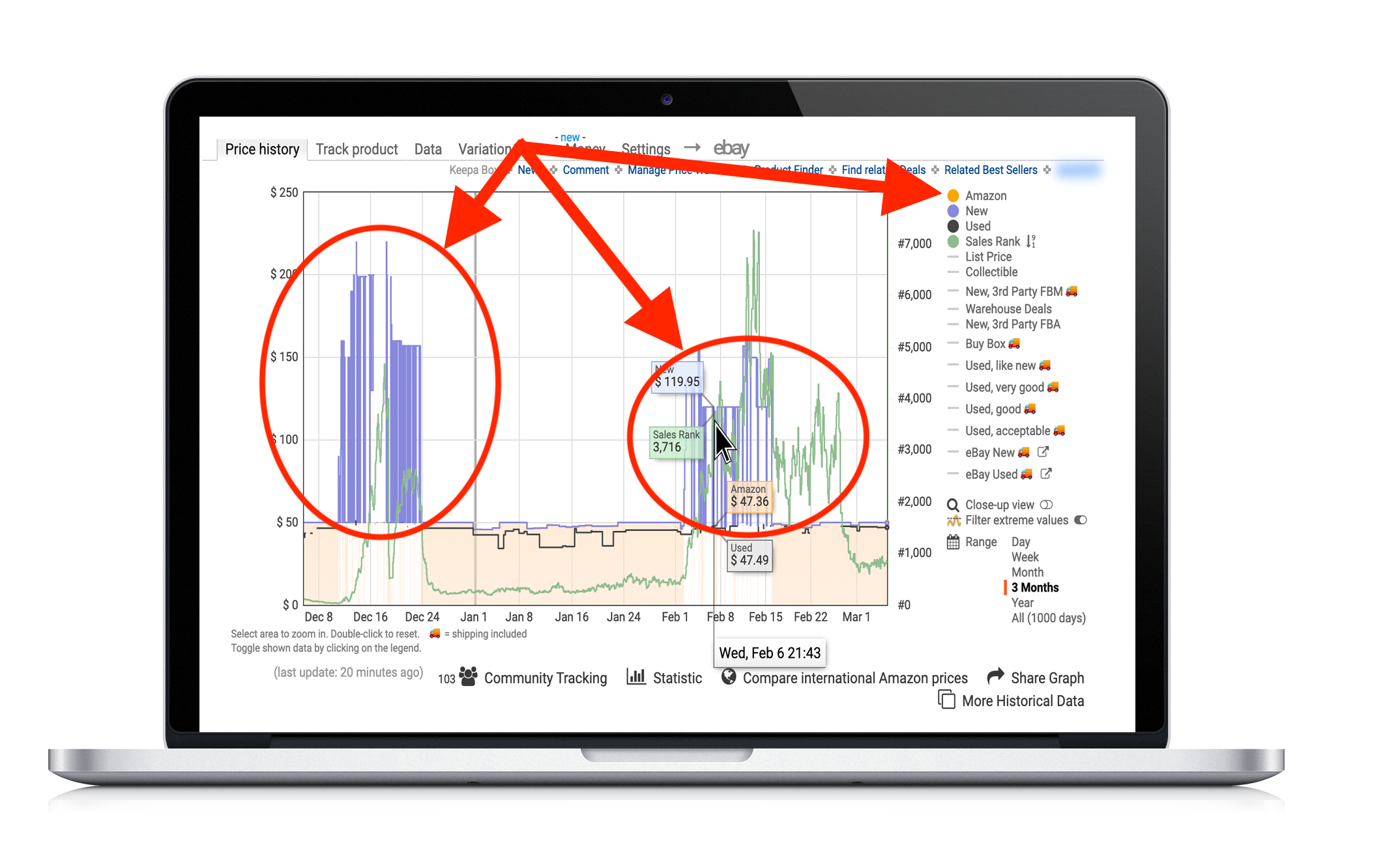 Now, if you've made any of the above mistakes, don't feel bad about them. Feeling bad is not a profitable use of your time. And to be honest with you, these are common mistakes that almost everyone makes. In fact, I've made all of these mistakes (and more) in my own history of using Keepa. The important thing is to learn from these mistakes so that you can do even better the next time you make a sourcing or pricing decision.
If you're brand new to Keepa and this video just confused you even more, be sure to check out my introductory blog post and video on how to read and understand Keepa graphs.
*Post updated for 2022

The Reseller's Guide to Keepa
Limited-time coupon code
SAVE20

for $20 off

You know how I use Keepa? Not only does Keepa show me the sales rank history and pricing history, it also shows me other important data, like buy box history, used item history, Amazon in stock history, competitor's stock levels, and so much more.

To find out everything there is to know about using Keepa to make smart sourcing decisions, be sure to check out our course, The Reseller's Guide to Keepa: Using Amazon Sales History to Make Smart Sourcing Decisions.

This course will walk you through everything you need to know to make sense of Keepa in ways you've never thought of. With this course, you'll make better sourcing decisions, better pricing decisions, and you'll grow your Amazon business to the next level by selling your inventory faster and at higher prices!

I can't wait to share all of this info with you in our updated course, The Reseller's Guide to Keepa.