I'm like any other Amazon FBA seller out there – if I could source and sell only low ranking, fast turning items at 100% ROI (return on investment) or higher, I would choose to do that every day, all day. That's what we all want to do, right? Maximize our ROI and maximize the speed with which we get that return back in our bank account.
Today I want to share with you 5 times that I don't shy away from buying high ranked items to resell on Amazon. Through careful research and critical thinking, it is possible to turn high ranked items into big profits on Amazon FBA. In some instances, you don't have to fear that a high ranked item lacks potential value for resale.
First, let's talk through a few points related to sales rank so that we can get on the same page for the rest of the conversation:
The sales rank (also known as BSR for "best seller rank") of a product on Amazon is number that represents a snapshot in time of how recently and how many units an item is selling compared to other products within the same Amazon category.
A low sales rank number means more sales. A #1 best seller is selling the best.
A high sales rank means fewer recent sales.
Low ranking items are more likely to sell faster than high ranking items.
Sales rank is relative to the number of items in a category. A rank of 1 million in books is in the top 2%, which is very different from 1 million in toys, the top 15%. (Be sure to download our free Amazon category sales rank chart so you can keep track of the sales ranks for each Amazon category.)
High sales rank might mean fewer recent sales, but don't skip over one crucial piece of information in that statement: An item with a high sales rank has had sales, just not necessarily recent sales. If something sold before, it could potentially sell again.
So back to our topic for today…here are the 5 times you don't need to be afraid of buying high ranked items to resell on Amazon:
1. When an item's sales price is artificially high
Many times when an item on Amazon is priced artificially high, the sales rank also becomes very high. By artificially high, I mean those items that you pick them up, you scan them, and your jaw drops at how incredibly high the sales price is. I know, that's not a very specific definition. You can get a clearer definition of an artificially high sales price by looking at the Keepa data for an item. Check out the Keepa price history of this Simpsons Monopoly board game, for example.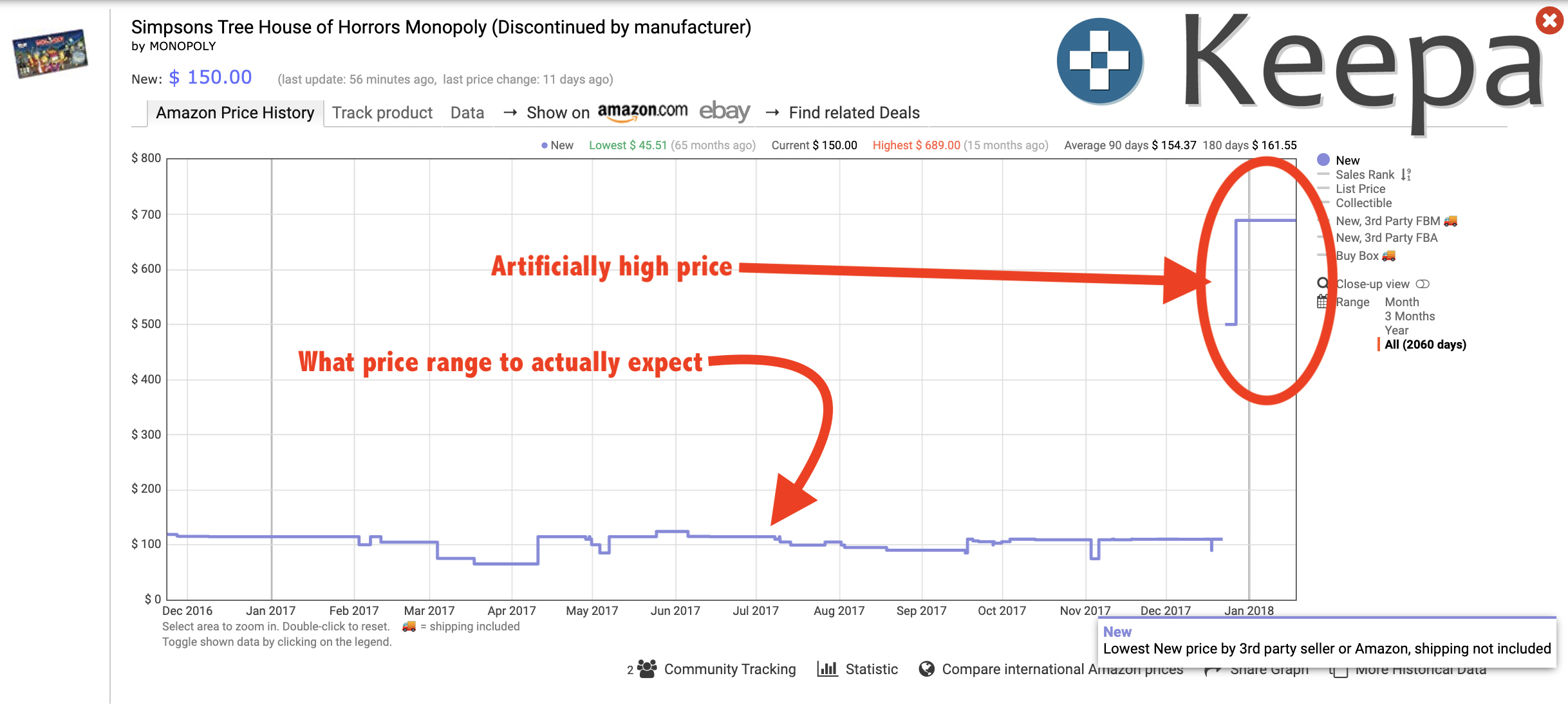 If the historical data for an item shows that the sales rank is much lower when the item is priced much lower, then you know that the current high price is artificially high. Customers aren't willing to buy it at the higher price, and it may or may not ever sell again at that high price. If I can source the item at a low buy cost and still make a good ROI by lowering the sales price back into a reasonable range, I am not afraid to buy this type of high ranked item.
2. When an item is out of stock on Amazon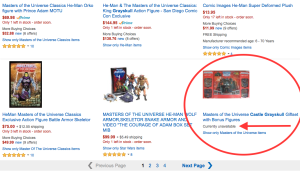 Again, the longer time passes from an item's last sale on Amazon, the higher the sales rank of that item will go. If an item is out of stock or "currently unavailable" on Amazon, the sales rank will continue to creep upwards until it might eventually go back to N/A or zero sales rank. If I can source an item with a high rank that is currently unavailable on Amazon and the data on Keepa shows that it was once selling at a good rank and price, I will buy that item in a heartbeat! Here is a little trick to see which items are currently out of stock on Amazon.
3. When Q4 is approaching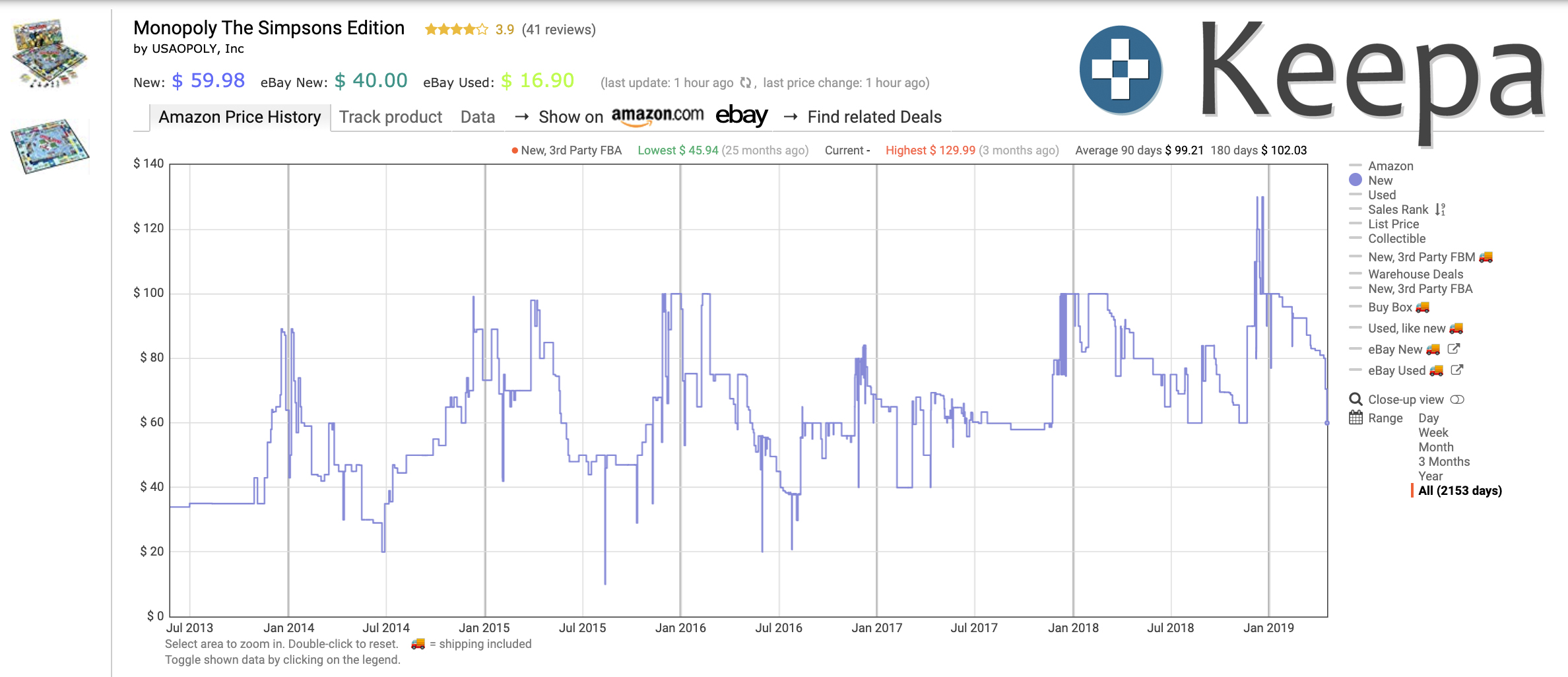 The closer it gets to Q4, the more I'm willing to expand my sales rank parameters when sourcing for Amazon FBA. Sales velocity during Q4 increases to such an extent that higher ranking items will sell at a faster rate than they will during other times of the year. A toy that sells once a month throughout the rest of the year could sell once a day during Q4. Once again you will want to look at Keepa for the historical data in Q4 of previous years to see if you can expect the sales rank to pick up at that time of year.
4. When the product page needs improvement and it's worth my time to improve it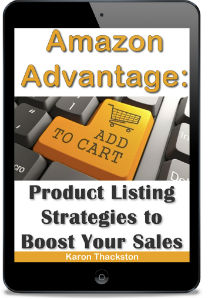 There are some really crummy product pages in the Amazon catalog. Sometimes the reason an item has a high sales rank is because the picture stinks, the title is awful, the product description is nonexistent, or the keywords are pathetic. One or two little improvements can make a huge difference in how quickly a product will sell on Amazon. For an outstanding resource on creating and improving Amazon product pages, check out Amazon Advantage by Karon Thackston.
The key in making a smart sourcing decision in this situation is to decide if it's worth your time to attempt to make those improvements. Sometimes a product page can be easy to change, and other times it can take a lot of back and forth with Seller Central to make the change. Sometimes you need to submit multiple photos and screen shots in order to get approval for a change. If you find a high ranked item with an outstanding ROI or you find multiples of an item that will bring you a hefty profit, go for it with making those product page improvements! (If it's a one-off item with low ROI, I would pass.)
5. When I can source the item for free
If I don't invest any money in an item and I only have one that item to sell, I will only need to pay pennies per month for storage at the Amazon warehouse. Sometimes, I'm willing to wait it out for these type of items to sell, even if the rank is high.
Note: I do not send in multiples of high ranked items because I want to avoid long term storage fees.
Hopefully these 5 scenarios have given you some ideas of high ranked items you should not be afraid of finding while you're out sourcing. I want to emphasize that in general I prefer to source low ranking items; the scenarios above are exceptions to my usual sales rank parameters.
Also, many people ask what I consider to be a "good" sales rank for FBA sourcing and, conversely, what would constitute a "high" sales rank. This is a question that each seller needs to decide for themselves based on their experience, their available capital, how quickly they need to make their money back, and several other factors. Some sellers like to stay in the top 1% of sales rank for a category. Others prefer 2% or 3%… and sometimes up to the top 5%. 
Do you have any other scenarios you would add to our list above? Are there other times that you would buy a high ranked item to resell? Let us know in the comments!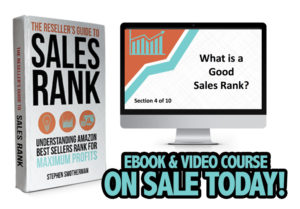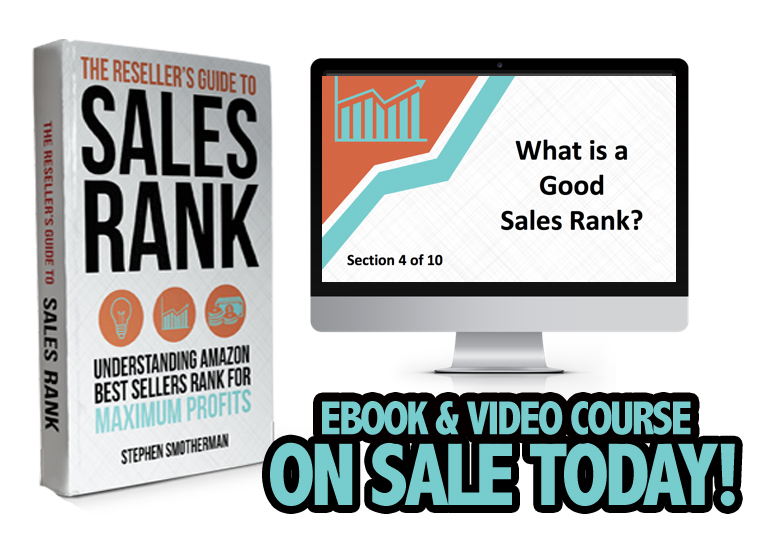 Sales rank is easily the most misunderstood aspect of selling on Amazon. What is a good sales rank?  What do I do with sales rank for sub-categories? Why does sales rank seem to change so often?
Why does sales rank have to be so confusing so much of the time?
I'm here to tell you it doesn't have to be that way! You can finally get the clarity you need on the issue of understanding Amazon sales rank numbers. We at Full-Time FBA have launched a mini-course called The Reseller's Guide to Sales Rank: Understanding Amazon Best Sellers Rank for Maximum Profits. The mini-course is a combination ebook (30+ pages) and video course (almost 2 hours).
Check out The Reseller's Guide to Sales Rank mini-course to see how you can master the concept of best sellers rank and be on your way toward smarter sourcing decisions for your Amazon FBA business!
*This blog post was updated for 2020