If you've been selling on Amazon at least 6 months, then it's possible you will receive a FBA Aged Inventory Notification email from Amazon. Twice a year, (February 15th and August 15th), Amazon charges a long-term storage fee for all items that have been stored in a FBA warehouse for 6 months or longer.
UPDATE: Starting September 15 of 2018, Amazon will start charging monthly long-term storage fees for any item that has been stored in an Amazon warehouse for over 6 months. The tips below can still help you avoid these fees if followed closely. For more info on the 2018 long-term storage fee updates, click here. 
This fee is something to take seriously, as it's currently $11.25 per cubic foot for items stored at Amazon over 6 months and $22.50 per cubic foot for items stored over 12 months. As an example, I currently have many aged units of inventory which (if none of them sell or are removed) will cost me $520.82 in long-term storage fees. That's a charge of over $3.51 per item. These are just my numbers and yours will vary. You may be paying less per item, but you could also be paying more.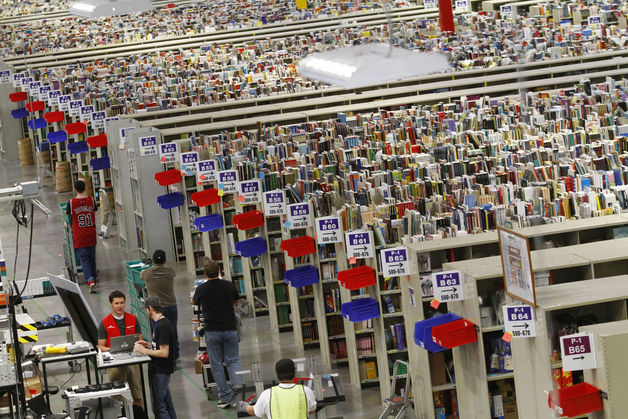 Amazon charges this fee to make sure of two things: 1) to encourage sellers to keep our inventory priced competitively, and 2) to ensure their FBA warehouses aren't used as a dumping ground for products that might never sell.
Before long-term storage fees, you could send in 100 of a $50 book ranked at 5 million, and only pay pennies a month for storage per book. Maybe you sell one book a year, but what do you care? You're making a profit and FBA stores all the books for you. Meanwhile, Amazon is seeing thousands of other sellers doing the same thing. FBA warehouses don't want to be a long-term storage solution for you. They want to be a short-term storage facility that holds your item for a short time until it sells. To make sure that Amazon sellers are motivated to get all of these multiples sold, they have instituted the long-term storage fee.
How do we find out what items are going to possibly be charged this fee? In the email Amazon sent you, there was a link to their recommended removal page. This page will tell you what Amazon thinks you should remove in order to avoid this fee.
But what if it's actually worth the long-term storage fee to keep the items at FBA longer than 6 months or a year? By running a simple report, you can find out exactly which items will be charged the fee and how much the fee will be for each individual item.
So what are our options to avoid this fee?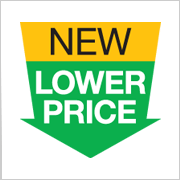 1. Reprice – Update the price for the items affected by this fee. Depending on the rank, you'll want to either match the current low price or beat it. If the rank tells you this item sells often, just price-match the lowest price, but if it looks like this item only sells once a month, then you'll probably want to be the lowest price of all your competition.
2. Amazon Promotions – Offer your potential buyers an incentive to buy your item. Maybe a discount if they buy more than one.
3. Amazon Sponsored Products – Advertise your item. This will cost you, but may cost less than the long term storage fee if done correctly.


4. Multi-channel fulfillment – See if you can sell these items on eBay (or other sites) and then use Amazon to ship the item to your buyer. You can use JoeLister to sell your Amazon items directly on eBay. We use JoeLister and love how it helps more customers find our items. JoeLister is set up that if an item sells on eBay, not only does it automatically set up a shipping order for Amazon to ship your eBay customer their item, but it also automatically updates your inventory on Amazon so your inventory levels will be correct.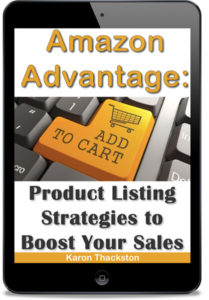 5. Improve Product Keywords, Titles, and/or Images – Maybe your not selling some of your items because customers are not finding them in the search results. Check on the product pages of your items and see if they need better pictures, a stronger title, or more descriptive keywords. I've found this strategy to be helpful for all of my inventory items, but especially the ones that are going to be charged a long-term storage fee. To get some excellent help on improving a product listing, I recommend the ebook, Amazon Advantage.
6. Reprice Again – Don't just reprice your item once. Go back often and make sure the item is still priced competitively. Remember, you might not be the only seller of that item who may be hit with long-term storage fees. Other seller are going to be lowering their prices too.
7. Remove Items From Inventory – When all else fails and your item is still not sold before the 6 month long-term storage fees are charged, then you could set up a removal order to have your inventory returned to you. Removal orders are super cheap as they are only $0.50 for standard sized items and $0.60 for oversized. You can even arrange with Amazon to automatically remove all items that are affected by this fee.
After those items are returned, you could try to sell them on Amazon via Merchant Fulfilled, on eBay, on Craigslist, or perhaps sell them in a future garage sale. If that doesn't work, donate them to a worthy cause.
8. Destroy Items – If you don't think that returning the items to you is worth the hassle of selling them on another platform or at a garage sale, or even donating them, then you could set up a removal order and have Amazon dispose it.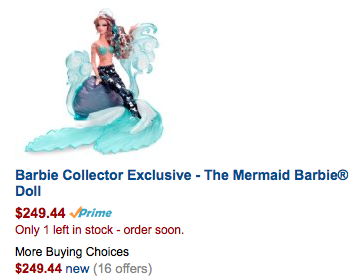 Remember, many things I tell you have exceptions. If the item you are selling is a rare, high-priced item, perhaps you are fine with being charged a long term storage fee. Perhaps you have a rare toy that is ranked 1 million, but you are certain that you'll get $250 for it… then maybe paying around $3 for long-term storage fees don't matter to you. Also, you might have a situation where you'd prefer to pay a $3 long term storage fee rather than lowering your price by $10. Each product will require you to decide what is best and what will maximize your profits.
But for 95% to 98% of items in our inventory, you'll probably want to choose some of the options above in order to avoid these fees.
If you did not get this FBA Aged Inventory Notification from Amazon, then congratulations! You don't have any items subject to this upcoming fee. But just to be sure, you can go to Amazon and see your recommended removal report (sign-in required).
And again, here is the link where I'll show you how to see which items are going to be charged a long-term storage fee.
So what are your plans to avoid long-term storage fees? I'd love to hear how you handle Amazon's FBA Aged Inventory Notification and make the most of this situation.
***********************
Imagine knowing exactly what to expect in your Amazon FBA business every month of the year.
Imagine what it would feel like knowing you were not missing out on any of the opportunities that will come your way this year.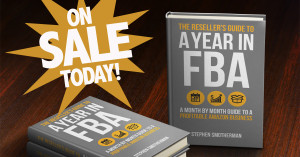 Imagine working on your Amazon business knowing exactly what your priorities are, what you need to avoid, and what you need to accomplish during each month to make progress toward making this year your best sales year ever.
Find out more about The Reseller's Guide to a Year in FBA: A Month by Month Guide to a Profitable Amazon Business today. The package includes a 200-page ebook, monthly live webinars, and 4 special bonuses.