Hopefully by now you have seen the email from Amazon about upcoming changes related to storage at FBA warehouses. As with all of your seller emails from Amazon, I hope you took note of the email and read it thoroughly to familiarize yourself with Amazon's policy changes.
In this post I want to break down the main points of the email into two basic categories: storage fees and storage space. There's a lot going on in the email, but for the most part all of the info falls into those two categories. After I've summarized the main points of the email, I'll include some takeaways and action points I see from the email.
Storage Fees
You will note in the email that Amazon is changing storage fees for both monthly storage and long-term storage.
Starting April 1, 2018, the monthly storage fee is increasing by 5 cents. Here are the monthly storage rates as of April 1, 2018:

The major change for long-term storage fees (LTSF) is that starting in September 2018, Amazon will begin charging LTSF on a monthly basis, rather than semi-annually as they have for the past few years. Also, Amazon will begin charging a minimum $0.50 per unit fee on a monthly basis for items at the FBA warehouse over 365 days.
I know this is a big change, and it's definitely going to affect how we buy and manage our FBA inventory – but realistically, we've known this change was likely to happen for a while now.
Amazon has incrementally tightened their tolerance for FBA sellers leaving merchandise at the warehouse for extended periods of time without selling it. Ultimately, Amazon wants their warehouses to be fulfillment centers, not a long-term storage solution for third-party sellers.
From a business standpoint and a logistical standpoint, it makes sense for Amazon to move to a monthly assessment of the LTSF. In the past, it was possible to have items at the warehouse for up to 11 months and 29 days, but only be charged a 6 month LTSF if you timed it correctly. No more of that – Amazon wants to make sure your inventory is turning over on a more consistent basis.
Also, it will likely help Amazon's fulfillment process if they're not having to deal with massive removal orders from FBA sellers twice a year in the lead up to LTSF assessment. It's going to be a big adjustment for us as FBA sellers, but it makes business sense for Amazon to go in this direction.

In the long run, I think these changes will also help FBA sellers fine tune their sourcing methods and continue finding better and better (read: faster and faster) inventory to sell on Amazon. My number one suggestion for finding better inventory is learn to use the sales rank and price history data found in the tool called Keepa. If you want some free training on how to read and understand Keepa graphs, click here.
For more information about the upcoming fee changes, read your seller email or click here.
Storage Space
The second main category of the recent Amazon email relates to how much storage space sellers can use in the FBA warehouses. Amazon is going to start using the Inventory Performance Index (IPI) for your seller account to determine your storage capacity in FBA warehouses.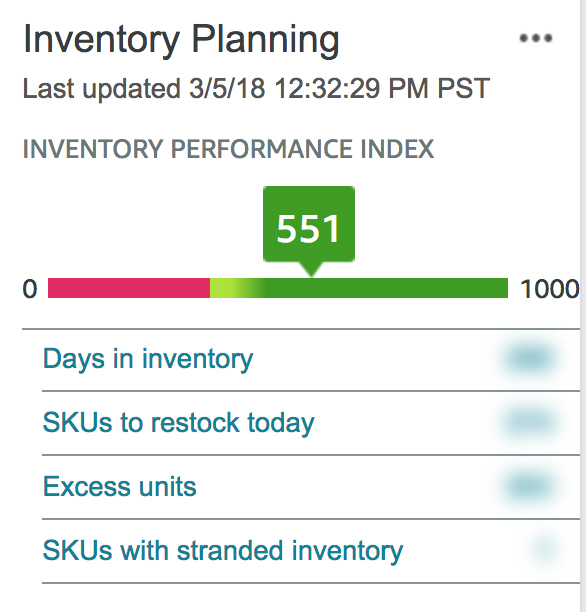 The IPI can be seen on your main Seller Central page towards the bottom right. You might need to expand the widget for Inventory Planning if you don't automatically see your Inventory Performance Index.
It's not clear exactly how this index is calculated, but based on the clickable links within the widget, it likely has something to do with days in inventory, SKUs needing to be restocked, excess units, and SKUs with stranded inventory.
According to the recent email, Amazon plans to base your allotment of storage space at FBA warehouses on whether or not your IPI is over 350 out of 1000. They state that as of July 1, 2018, they will assess the Inventory Performance Index on a quarterly basis. Anyone with an index over 350 will have unlimited storage space, but Amazon may limit storage space if your index is under 350. No details were given about how much the limit would be, but Amazon did state they would remove the ability to create shipments and would charge surplus fees in the case of a storage limitation. Please refer to the seller email or this link for a more thorough explanation.
Note: The Inventory Performance Index only applies to sellers with a professional account. Individual seller accounts will not have an IPI on their Seller Central home page.
Here are my main takeaways from the Amazon email: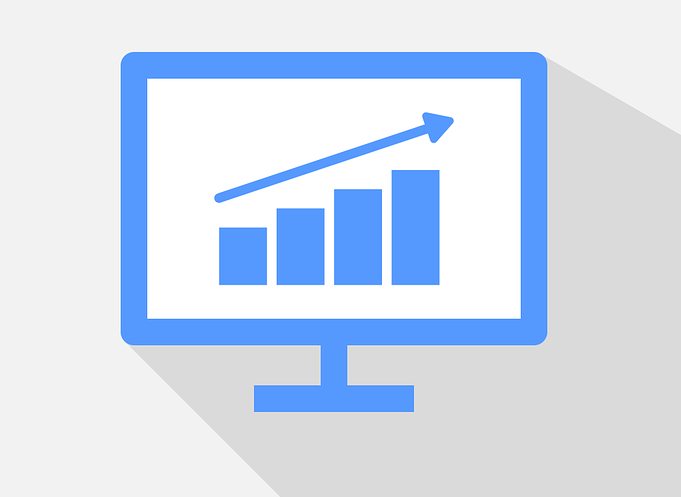 – Amazon wants me to send in better, faster selling inventory to their FBA warehouses, and that's a good thing! My goal for my FBA business is to do just that same thing: find better, faster selling inventory. Thank you, Amazon, for helping me push towards my goals.
– Amazon wants me to manage my inventory better. That, too, is a goal for my business. In particular, Amazon wants our inactive listings to become a better indication of our plans for future inventory. As it is, Amazon's inventory system assumes that if you have an inactive listing that is out of stock, you intend to restock it. They assume that if you don't intend to restock it, you would delete it. But do all of us third-party sellers follow that same assumption? Nope. A lot of the time when a listing goes out of stock and we don't intend to restock, we just ignore it rather than deleting it, causing Amazon's system to be confused about our intentions. Don't confuse Amazon. Delete your inactive listings, or go ahead and restock your replens.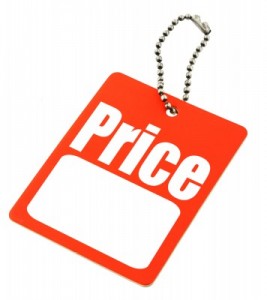 – Amazon wants me to price my inventory better. One way to sell my inventory quicker would be to reprice more consistently so that my prices stay competitive. Up to this point, Rebecca and I have been manually repricing our inventory. Some items we stay on top of the pricing throughout the year, but honestly there are other items that we don't get around to repricing on a regular basis. Those items would sell quicker if we paid closer attention to prices. At this point, we don't have time to spend manually repricing our entire inventory on a regular basis, so we are going to start looking into paying for a repricing service in the coming months. Buying a repricer might not be the solution for everyone, but it is something to consider, depending on the size and nature of your inventory.
– Amazon wants me to remove old inventory on a regular basis, not twice a year. Personally, our FBA business will need to make some changes to our regular work flow to incorporate removing old inventory on a monthly basis rather than twice a year, but I'm looking forward to how the changes will make our business more lean and efficient. I expect the changes to benefit our inventory and our sales over the long run.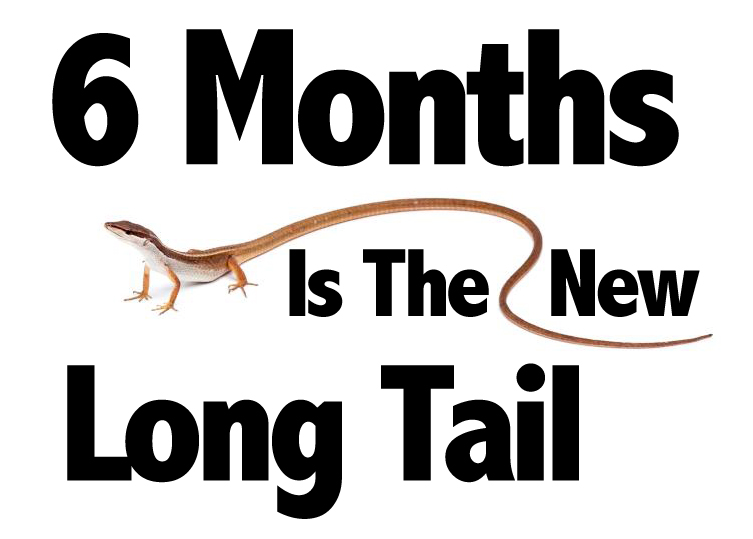 – If your FBA business model depends on long-tail items, you will need to adjust your mindset and expectations moving forward. Two categories that immediately enter my mind are shoes and books, both of which tend to depend on long-tail items for high profits and ROI. Just know that you will need to work more ROI into your sourcing parameters to make up for the fees, and know that you will need to stay on top of your inventory health to make sure you remove items as necessary.
– You will also need to adjust your mindset to know that 2018 is going to be a year of transition. Any time changes are implemented, you can expect growing pains. However, I truly think that these changes can lead to overall growth in your business, if you remain flexible and if you use this opportunity to pivot towards faster selling inventory (even in shoes and books!).
Another point to note about these changes – they aren't occurring tomorrow or next week. Amazon is giving us plenty of notice before they change things up. We have months to adjust our practices and put together a system to handle the new timetables. My best advice to you during this time is do not wait until July or August to figure out your strategy for dealing with the Inventory Performance Index or the rolling LTSF assessments. Begin brainstorming solutions now, and implement your changes well in advance, so that when the time comes you are more than ready.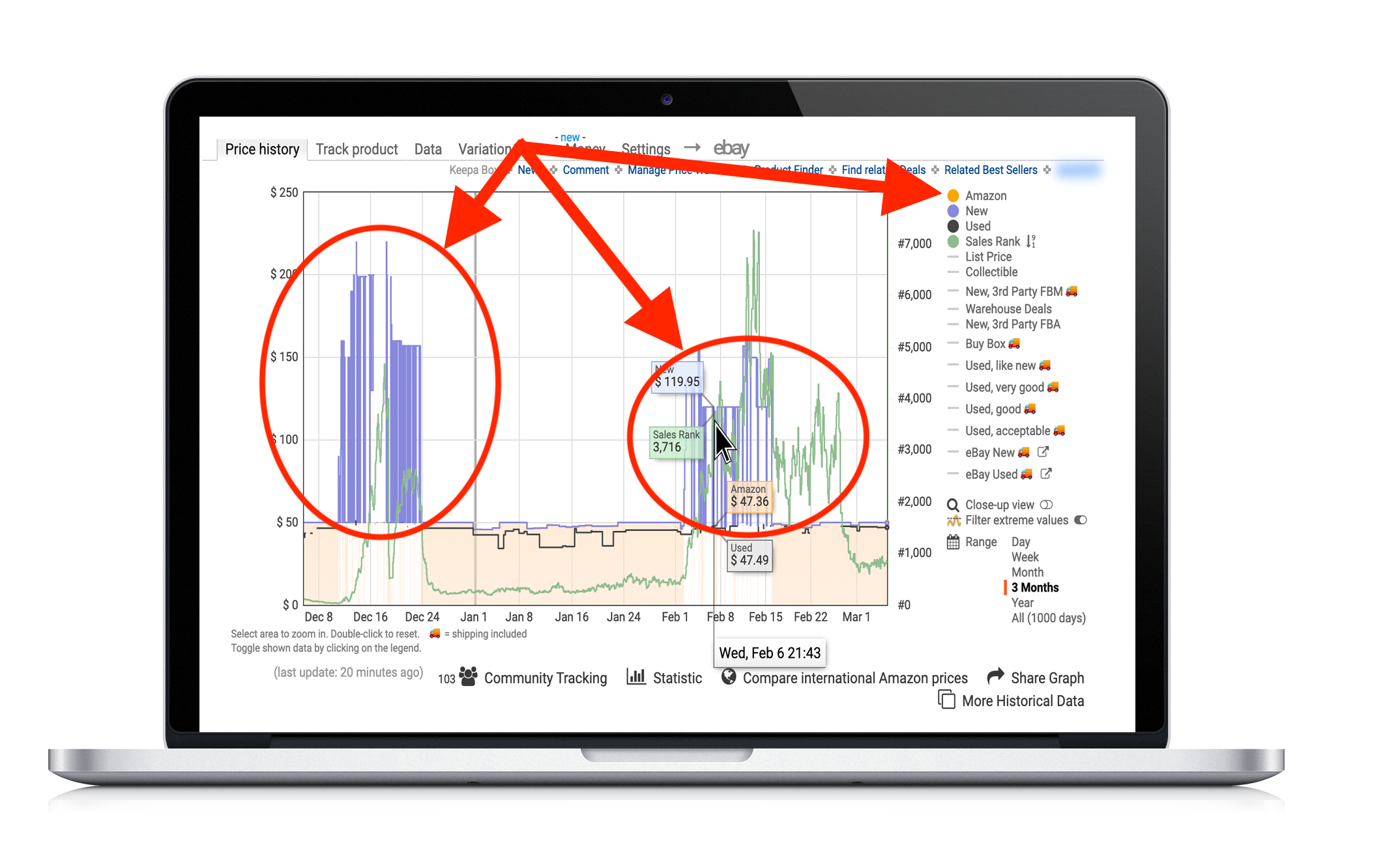 Did you know that sales ranks on Amazon change around 24 times a day… and prices on Amazon change every second? With Keepa tracking both prices history and sales rank history (and more!) for almost every item on Amazon, you now can have the power of using the sales history of an item to predict future sales.
You know how I use Keepa? Not only does Keepa show me the sales rank history and pricing history, it also shows me other important data, like buy box history, used item history, Amazon in stock history, competitor's stock levels, and so much more.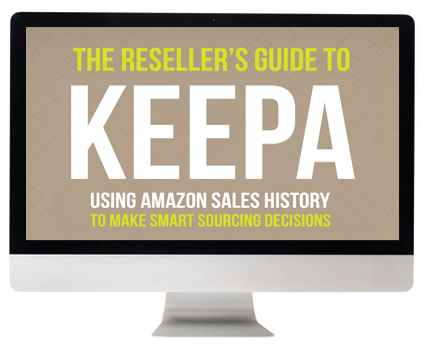 To find out everything there is to know about using Keepa to make smart sourcing decisions, be sure to check out our course, The Reseller's Guide to Keepa: Using Amazon Sales History to Make Smart Sourcing Decisions.
This course will walk you through everything you need to know to make sense of Keepa in ways you've never thought of. With this course, you'll make better sourcing decisions, better pricing decisions, and you'll grow your Amazon business to the next level by selling your inventory faster and at higher prices!
I can't wait to share all of this info with you in our updated course, The Reseller's Guide to Keepa. 

So what about you? How are you going to positively respond to these new fee changes and performance updates? I'd love to hear your key takeaways about the latest changes in the comments below.