Anybody who follows my blog on a regular basis knows how much I love Inventory Lab for processing, listing, and tracking my Amazon FBA inventory. I also love using the Scoutify app for sourcing inventory through retail arbitrage. Well, a while back I did a webinar with my friends over at Inventory Lab, and during that webinar I listed out my top 5 favorite features of Inventory Lab.
That may sound like an easy task, but for me it was sooooo hard to narrow it down to just 5 features! It was even harder to rate them in order because I love these features so much. But if you've been on the fence about whether or not to try out Inventory Lab, I wanted to share with you these 5 features so you can see just why I find this software to be extremely useful in streamlining my listing process for FBA shipments.
So here they are, my top 5 favorite features of Inventory Lab: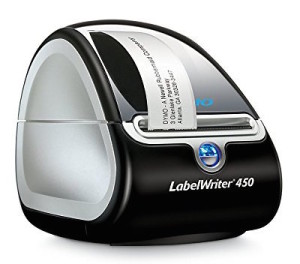 1. Being able to print out my product labels as I list.
Right as I list an item in my FBA inventory using Inventory Lab, the label is printed on my DYMO label printer, and I'm able to attach it to my inventory item immediately. I don't have to mess with 30-up pages of labels and sort through a stack of inventory to get my items labeled at the end of the listing process. It's so much easier with Inventory Lab – I just list, print, and label the item.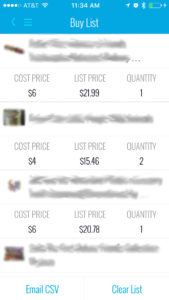 2. Uploading inventory from Scoutify to Inventory Lab using the Buy List.
This is one of the newer features of Inventory Lab, and honestly I would hate to go back to listing my retail arbitrage (RA) inventory without this feature. With the Buy List feature on Scoutify, I scan inventory while doing RA, click the Buy List button, click the price I'm paying for it, enter my location and the date one time at the beginning of the trip, and I'm good to go with saving my inventory to my account as I source. I can go out for several hours of RA sourcing, compile all my purchases for the day, and then when I'm finished sourcing I just email the spreadsheet to myself so I can upload it to Inventory Lab on my laptop. It's a super quick way to list all the inventory I've purchased in a day.

3. Having so many options for reports so I can know my business numbers.
Sellers who know their numbers in their business are much more likely to find success at Amazon FBA. Those sellers who don't keep track of their business numbers are more likely to quit their business and move on to something else they find to be easier. Inventory Lab makes knowing your numbers easy-peasy with reports such as sales, reimbursements, refunds, profit and loss, and more.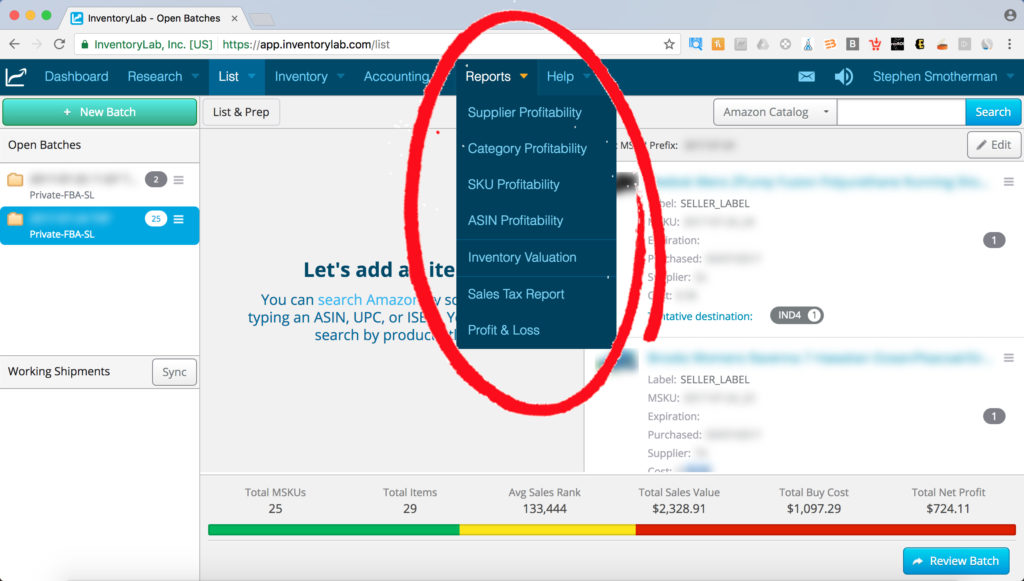 4. Seeing the profitability of my suppliers and categories.
Inventory Lab makes it very simple to see which of my suppliers and which Amazon categories are bringing me the most revenue and the highest amount of profits. I love being able to fine tune my FBA sourcing to make the most profits from the best suppliers and categories in my repertoire. In fact, we get so much benefit from this feature that we did a blog post showing you just how to look at these reports yourself for your own business.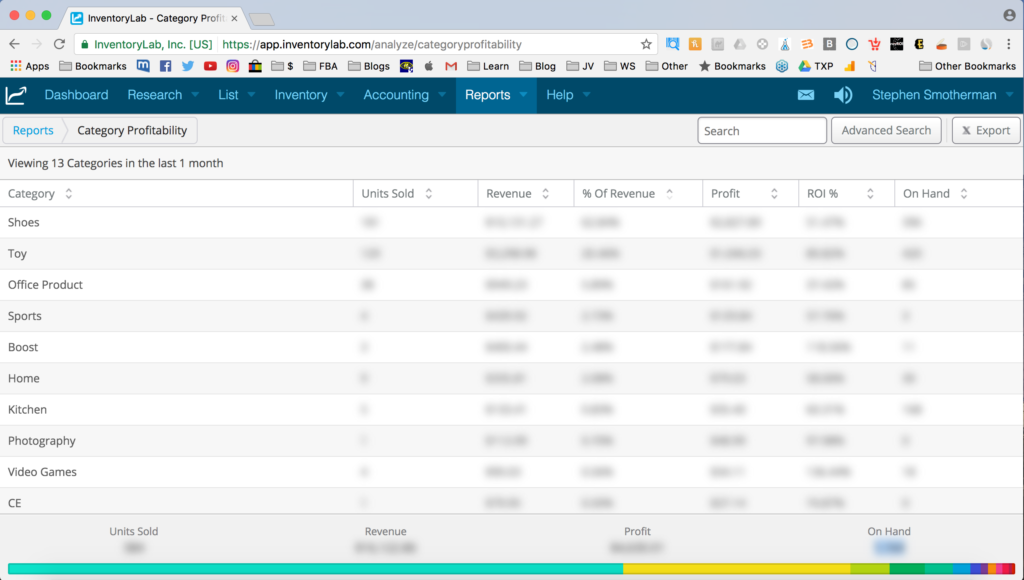 5. Seeing prep information for my items as I'm listing in Inventory Lab.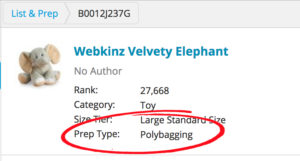 Sometimes it's obvious what type of prep an item will need, while other times I am not so sure. As I'm processing in Inventory Lab, I can see right there on that product's listing whether it needs poly bagging, bubble wrapping, etc. I'm glad to know that I can avoid those dreaded emails from Amazon saying, "You were supposed to poly bag this item, and we had to bag it for you. We have charged you the appropriate prep fee for this service." With this Inventory Lab feature, I can avoid annoying and excessive prep fees from Amazon, as well as the worry that my seller performance will be dinged because I didn't prep my items correctly.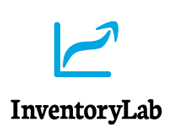 So those are my top five favorite features. I have about ten more features I love, but those are the ones I simply can't live without. If you want to try out Inventory Lab (which comes bundled with the Scoutify sourcing app) and get your first month free, simply click here to sign up. Once you start using Inventory Lab, you'll wonder how you ever did Amazon FBA without it.
Now, I'd love to hear from you. Are you an Inventory Lab user? If so, then what features do you like the best? Not using Inventory Lab yet? Then, what questions do you have about this program? I'd love to see your comments below.