I've heard it many times before, both online and in person:
"Selling new items on Amazon is easier."
"Selling new items on Amazon is much safer than selling used items."
"Does Amazon even allow me to sell used items?" 
"Selling used items on Amazon is a pain. It's not worth my time." 
"Isn't it easier to get suspended on Amazon for selling used items?
It surprises me just how many people are afraid to sell used items on Amazon. It's money that people are leaving on the table. Now, I admit that the majority of what I sell on Amazon is in new condition, but we make good money from items that are no longer in new condition. Used items remain a staple of my online selling strategy. There is so much money that can be made selling used items, but as with anything profitable, you want to be sure you are doing it the right way.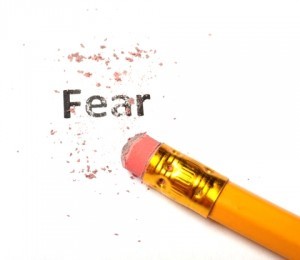 Today, my goal is to erase your fears of selling used items. I want to replace those fears with truth, equip you with the knowledge you need to move forward, and challenge you to apply what you've learned. Soon enough, you'll have the confidence you need to sell used items on Amazon without worry — and increase your bottom line as well. 
Important note: Amazon's guidelines state that used items must be in working order and include all their parts. Unlike eBay where you can tell the buyer in your description if a piece is missing, you should never list a used item on Amazon and note a missing piece in the condition notes.
Here are my responses to several of the myths of selling used items on Amazon:
MYTH – Selling used items on Amazon is not worth my time. New items are just easier.
TRUTH – While processing new items to sell might not take up that much time, it doesn't mean that selling used items is a waste of time. Determining if it's a waste of time all depends on which used items you're selling. If it's a collectible (used) board game, then the ROI of the board game needs to be high enough in order for you to take the time to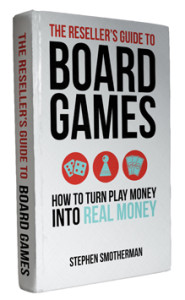 make sure all of the pieces are present. If I bought a used board game for $2 and can sell it as collectible for $40, then it makes sense to me to spend a few minutes double checking that all the pieces are there. Used books only require an extra few seconds of your time as all you need to do is flip through the book and note if there are any highlights, notes, folded pages, etc., in the condition notes. I've purchased boxes of used books for a few dollars per box and ended up making hundreds of dollars from that same box. Used items, as long as they are complete and in working condition, can be a valuable addition to your sourcing strategy. 
MYTH – Amazon won't let me sell used items.
TRUTH – In almost every category, Amazon will allow you to sell used items. Be sure to check the Amazon Seller Guidelines, but there are only a few categories where you are not allowed to sell used items. The main categories that used items are never allowed is Baby, Shoes, Clothing, and Grocery (used groceries? gross!). Used items are also not allowed in Toys & Games, but they do allow "used" items to be sold as "collectible." Amazon sees collectible toys as toys that are no longer able to be bought at most retail locations… and are therefore, collectible. Again, as long as the item is complete and in working condition, you can sell it in almost any category as used.  
MYTH – Other than books, people don't like to buy used items.
TRUTH – People buy used items all the time. I've sold many toys and games in collectible condition that were obviously opened and used before. Some people want to buy a used item because it will cost them less. When it comes to toys, some parents know their kid will probably destroy the toy in no time, and they would rather pay less to get them the toy they will not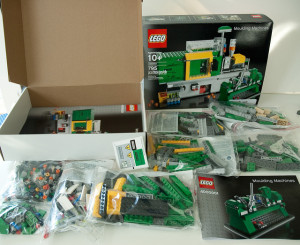 take good care of. Others know that buying something as "used, like new" is basically getting a new item in an open box. If the item is hard to find, the rank good, and the profit potential great, then selling a used item on Amazon is something you should consider. We have sold used Lego sets for hundreds of dollars a set. When the sets are retired by Lego, they become hard to find, and collectors are willing to pay $300 for a complete used set rather than pay $600 for a new one. (Bonus BOLO: look for complete used Harry Potter Lego sets, and you can make a ton of money. Find an incomplete set? You can often sell the individual minifigs for a tidy profit as well.)

MYTH – Selling new items on Amazon is just safer than selling used. If I sell used items, that will probably increase my chances of getting my seller account suspended.
TRUTH – As long as your used items are complete and in working condition, then you will likely not be increasing your chances of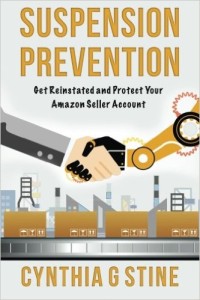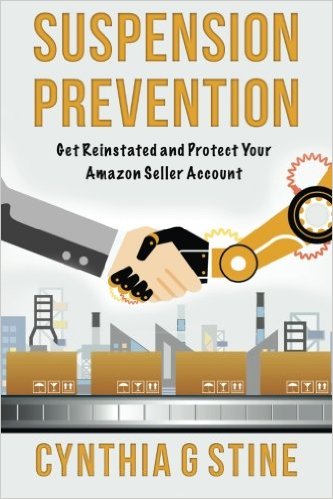 getting your Amazon seller account suspended. Cynthia Stine, author of Suspension Prevention: Get Reinstated and Protect Your Amazon Seller Account, says that one of the main reasons Amazon sellers get suspended is that they try to sell used items as new. She says that from the hundreds of people she has helped reinstate their seller account privileges, none of them were because of an item listed as used. Selling used items, unless they are broken or incomplete, will not increase your chances of getting your seller account suspended. 
The bottom line is this: If you're avoiding used items, then you're leaving a lot of money on the table. 
Your Homework – Look around your house for items that are used, complete, and still have the original box. Think used board games, used kitchen appliances, used DVDs, used video games, etc. Scan these items and see at what price other Amazon sellers are selling that item in used condition. If you no longer want these items, then do an experiment and send a few to Amazon. Be sure that the item is complete (including instructions, if applicable), and be sure that you list the condition as detailed as you can in the item description. 
Now, I'd love to hear from you. Do you sell used items? If not, what's stopping you? What used items do you try to stay away from? Do you have any "home run" stories you'd like to share about selling a used item? I'd love to hear from you, so comment below.