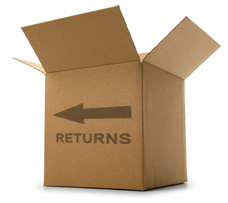 Returns. They're one of the worst parts of running a business, but they're bound to happen. In fact, with increased Q4 sales, you'll undoubtedly get more returns. Don't let the increase in returns worry you. It's only natural that with more sales come more returns.
When customers request to return a product they bought via FBA, Amazon gives them an immediate refund and a shipping label to return the item to the proper warehouse. Customers are on the honor system to indeed return the item they no longer want, so it's up to you to check on the item after the customer is given a refund. To find out more about your returned items, log in to Seller Central and then click on Reports > Fulfillment > Returns.
Here are the main reasons a customer will return an item and how to best respond:
1. SELLABLE – Items that are returned as "sellable" will be automatically returned to your active inventory. There is nothing more you need to do once the item is indeed returned to Amazon. Keep reading to see what to do when a customer has been refunded but the item is not returned.
2. CUSTOMER DAMAGED – Items that are returned as "customer damaged" will not be returned to your sellable inventory. "Customer damaged" does not mean that the customer bought the item, broke it, and then is attempting to return it. "Customer damaged" means that the customer opened the item, and it is no longer in new condition. The best plan of action for these items is to request a removal order and get them sent back to you. From there you can see if the item is worth being resold as like new or very good condition.
3. DEFECTIVE – The item was returned to Amazon as "defective" and is either obviously damaged or the customer stated that it is faulty. The customer is refunded, but the item stays in your inventory as "unsellable." The best plan of action here is to create a removal order and have the item returned to you for inspection. Some buyers return an item to Amazon and say it's defective in order to get free return shipping. I've had many "defective" items returned to me only to find that it's still in brand new condition. If the item can still be sold, then I send it in to FBA again.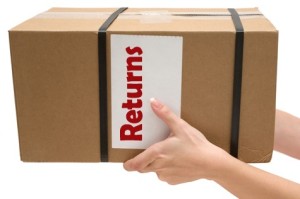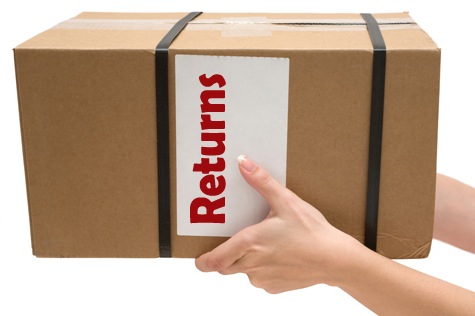 The majority of customer returns are requested within 30 days of the original purchase. But what happens when a refund has been issued, but the item is never returned? This is something that Amazon is supposed to monitor. Amazon should automatically reimburse you when an item is not returned, but this is not done 100% of the time. For some reason, some incomplete returns are missed. When this happens, you'll need to be proactive and request a reimbursement. Just open up a new case with Seller Support and let them know that a refunded item was never returned. Amazon will investigate and eventually reimburse you. It's your money, so be sure you get it.
Remember, the occasional return is just part of business and is nothing to worry about. Don't ignore your unsellable returned items as they will just sit in an FBA warehouse and continue to rack up storage fees. Take action and do what you can to get those items to become sellable or, at least, to make sure you get reimbursed for the items never actually returned.
Last year, I sold a brand new teal colored Gameboy for about $300. A few weeks later I was notified that the item was refunded. I set up a reminder on my smartphone for 45 days later to check on the status of the return. When I found out that the item was never returned, I opened up a case with Amazon and was quickly reimbursed the full sales price. Double checking your returned items is worth your time no matter the price of the item.
Do you have a story about a returned item that you were able to recoup your losses on?