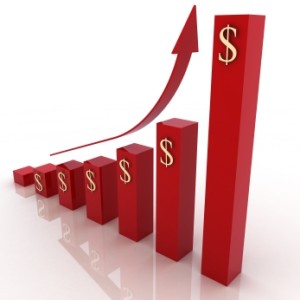 Q4. It's one of the best letter/number combinations for an FBA seller. Q4 stands for the Fourth Quarter of sales for the year. To be more specific, Q4 indicates the months of October, November, and December. Traditionally, when it comes to sales, Q4 brings a huge increase. It's not a stretch to say that a person selling on Amazon could potentially triple or quadruple their payouts in Q4.  I've been selling full-time on Amazon for over 2 years, and I can testify to this. In fact, last year I was awarded as a Top Holiday Seller. This meant that my sales ranked in the top 25% of all Amazon sellers and my customer satisfaction ratings were excellent (A+) during that period.
Here are some thoughts I have as we are currently in Q4. These are suggestions that helped me get awarded Top Holiday Seller. As always, there are exceptions to every suggestion, but overall, these are the strategies I put in place as we get closer and closer to the Christmas buying frenzy.
1. Don't lower any prices. Like many resellers, I reprice from time to time. With the number of sales on Amazon dramatically increasing in Q4, I know that the lower priced competition will be bought out and my higher priced item will be there for the willing buyer. In Q4 of 2012, Amazon sold over 1 billion items (yes, that's billion with a B). That equates to 126 items sold per second, 7548 items sold per minute, 452,899 items sold an hour, and almost 11 million items sold per day. This is the best time to wait and get the price you want.
2. Raise prices on some items. Using the same thought process from above, I'll raise my prices on some items that have really good and sustainable sales ranks. Also, when I'm first listing a product during Q4, I'll price some of my items much higher than usual since I know the lower priced competition will sell out soon.
3. BUY! BUY! BUY! It's simple math: You will only sell a lot of items if you have a lot of items to sell. During Q4, I'm out buying a lot more often than I usually do. It's a fun cycle: I send more items to FBA, more items sell, and I get paid more… I take that money and send even more items to FBA, more items sell, and I get paid more.
4. Expand your sales rank limits. When sourcing, it's always a good idea to look at sales rank history when you're making your buying decisions. When Q4 comes, I always buy items with a higher sales rank than I usually do. If my sales rank limit for the Toys & Games category was 150,000, then I may raise that limit to 300,000 in preparation for Q4. Many items completely sell out on Amazon during Q4, so buyers start looking for other items that might not be as popular. Each category will be treated differently, but I always raise my sales rank limits for Q4.
5. Send it to Amazon ASAP! If you have product sitting around your house that you haven't sent to Amazon yet, send it in now! What are you waiting for? Check everywhere for products that you might have forgotten about. Look in your closets, your garage, in boxes, under your work table, etc. Products sitting around your house are not ever going to sell via FBA.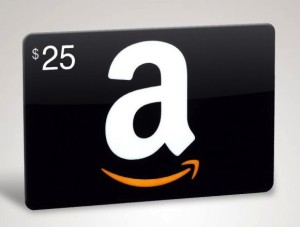 BONUS TIP – January is technically in Q1, but it's also one of the best times to sell on Amazon. People are returning the Christmas gifts they don't want and will use that money to spend on what they really wanted. People also have Amazon gift cards that are burning a hole in their pockets. Because of these factors, sales in January are amazing. I've heard some sellers say that their January sales eclipsed their December sales, though I have not experienced this yet. So continue to hold off on lowering your prices because some of your items didn't sell during Q4. Patience will bring profit.
How about you? What Q4 tips would you like to offer the group here? I'd love to hear your thoughts on this very exciting time.