I probably don't have to convince you that wholesale sourcing can be a highly profitable way to find inventory for your Amazon FBA business. I'm guessing that if you are reading this blog post, you have dipped your toes into wholesale sourcing and you're looking for how to expand or streamline the wholesale aspect of your business.
Most of what we've covered so far in previous blog posts (including how to find wholesale accounts and how to land wholesale accounts) is just scratching the surface of building up the wholesale side of your FBA business. In this blog post, I want to spend some time talking about advanced strategies to use with wholesale sourcing for FBA. My hope is that this article will help your wholesale sourcing become an even more profitable addition to your business.
The four tips below are techniques I have used over the past few years to strengthen my wholesale business:
Hire a virtual assistant to outsource your research.
Researching products can become quite tedious, including tasks such as the following:
Sorting through items in a wholesale catalog
Finding those products on Amazon
Making comparisons with prices
Checking out the sales rank and other important factors
And so forth
Many of those mundane, repetitive tasks can be outsourced to a virtual assistant (VA). Several great websites make hiring domestic or international VAs an easy part of your business, including the following:
Upwork.com
Onlinejobs.ph
The great thing about Freeeup is that their VAs are already trained and ready to go with handling tasks related to selling on Amazon or eBay.
Think about the potential for maximizing your time and efforts so that you can make more profits – you hire someone at a reasonable price to take care of mundane tasks, and you buy back your own time to spend on more profitable tasks as a business owner. Hiring VAs to sort through catalogs, do product research, and make spreadsheets for you is a great way to increase your profits at wholesale sourcing.
Once you have a spreadsheet of all the products you want to compare from a wholesale source to the Amazon catalog, you can drastically reduce the time required for comparisons by using an online tool to scan your spreadsheet. I recommend both OAXray and Tactical Arbitrage as excellent tools for scanning wholesale spreadsheets.
The number of hours you will save using these types of scanning tools is almost incalculable. In a matter of seconds or minutes (depending on the size of your spreadsheet), you can scan all of the title, UPC, and pricing information for your wholesale leads. The results of the scan will give you information about return on investment (ROI), profits, and links to valuable historical data from Keepa. I honestly would not try to do my wholesale product research without these types of scans.
For an extended 10-day free trial of OAXray, go to www.fulltimefba.com/oaxray.
For an extended 10-day trial of Tactical Arbitrage, go to www.fulltimefba.com/ta and use the code FULLTIME10.
(Note: Both of these scanning tools are also excellent ways to drastically reduce the time required for online arbitrage sourcing.)
Join the newsletters of your favorite wholesale sources.
If you want to save even more money off your buy cost and make even more profits on your FBA sales, I recommend subscribing to the email newsletters of the wholesale companies you regularly source from. Just like with online retailers, many of these wholesale companies will have periodic sales or free shipping offers. If you join their newsletter list, you will get early notice of these sales and can take advantage of the pricing opportunities.
There are two main ways I use these sales to increase my wholesale profits. First, I stock up on my regular inventory items at a lower buy cost, and I can increase my profit margin on items I already know will sell well. Second, when I hear about a sale at one of my wholesale suppliers, I reevaluate all of their catalog using the discounted pricing, not just the items I already buy on a regular basis. In this way I can find items that may not be profitable for me at the regular price, but with a percentage off those items would be great to sell via FBA.
Use an inventory tracker so you don't lose out on sales.
Once I had several wholesale accounts up and running with recurring purchases, I quickly realized how difficult it is to keep up with when to reorder items so that I don't lose out on sales due to my items going out of stock on Amazon. After you go to all the trouble of finding a great wholesale item to sell and replenish on Amazon, you don't want to miss out on sales because you let the item go out of stock.
For over a year, I've used Forecastly to let me know when my inventory levels are getting low enough that I should reorder. Another tool, recommended by my wholesale mentor Dan Meadors, is Restock Pro. Finally, if you use InventoryLab, you can use their inventory velocity reports to know when to best reorder your fast selling items so you never run out of stock again. You can customize these tools with your preferences to make sure you give yourself plenty of lead time to reorder the item, have it shipped to your prep center or home, and then have it prepped and shipped to Amazon to be checked in and available for sale via FBA.

Those are the top four ways I use advanced strategies to maximize my wholesale profits. Once you get a wholesale system up and running, you will find that using these types of techniques will allow you to save even more time and make even more money in your Amazon FBA business through wholesale sourcing. I'd love to hear from you in the comments below if you have any additional strategies you've used to take wholesale profits to the next level.

The Wholesale Formula course is finally OPEN
(and I want to give you a $3000 bonus for enrolling)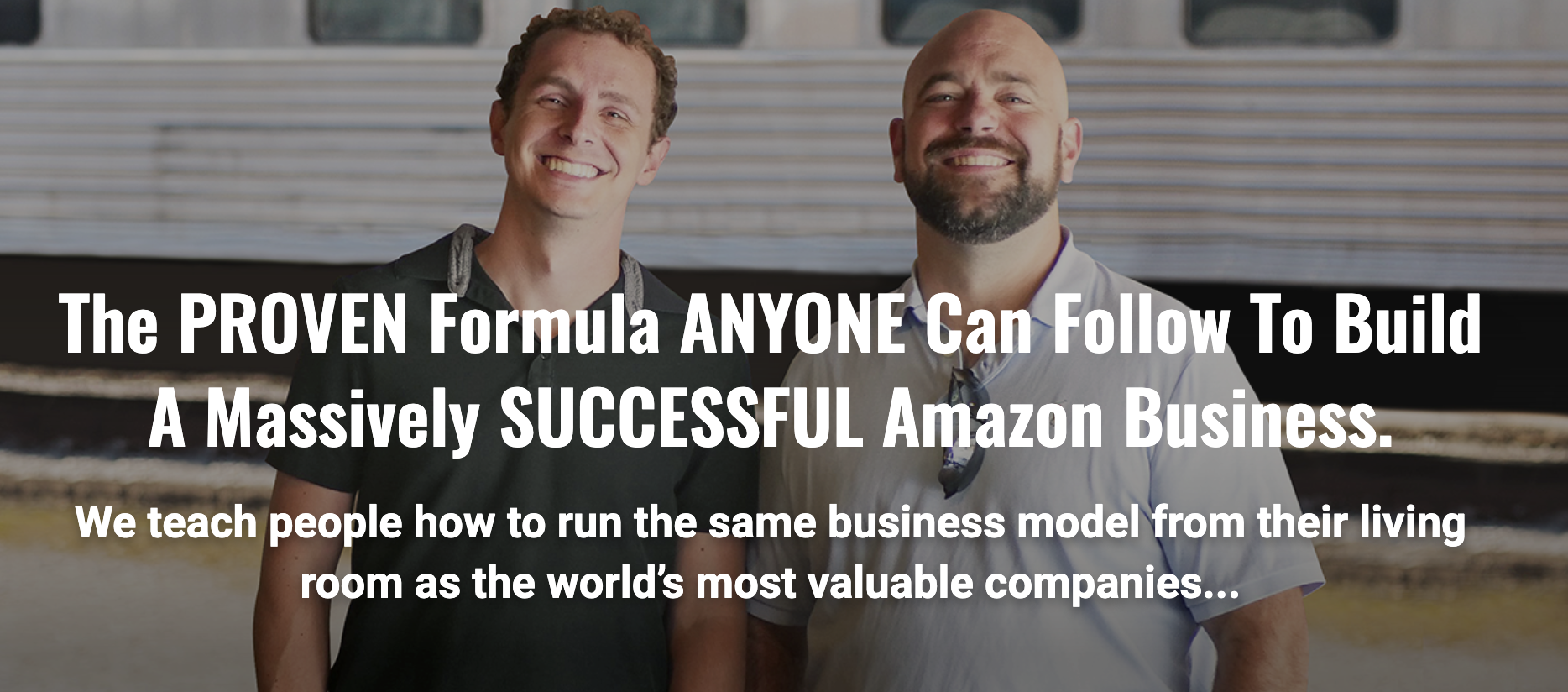 If you're ready to take the next step with learning how to start and grow a successful Amazon business via the power of wholesale, then I highly recommend doing what Ian and I both did: enroll in The Wholesale Formula today.
Since The Wholesale Formula literally transformed my Amazon FBA business (and my life), and since I've been through the course and I've personally seen the results, I wanted to add an exclusive bonus package worth well over $3000 for anyone who purchases The Wholesale Formula via my link. But this opportunity to get my bonus package will expire when the countdown below hits zero.

If you purchase The Wholesale Formula you'll not only get The Wholesale Formula 2023 video course (with all the bonus videos, coaching calls, private Facebook group, etc.), but you'll also get FIVE special bonuses from me.
BONUS #1: Access to ALL of my digital ebooks and video courses for FREE! (Value = $2400)
You'll get: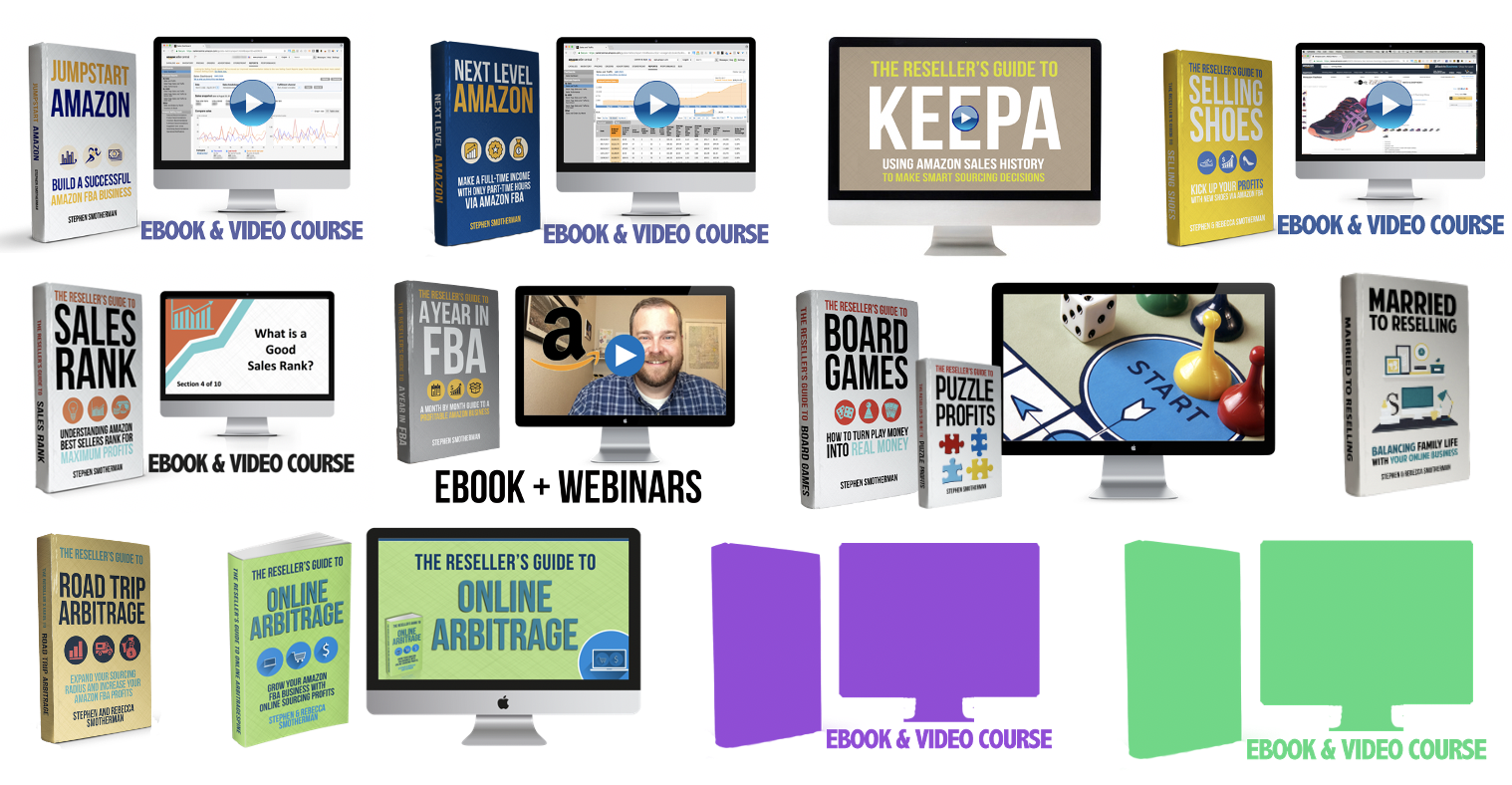 JumpStart Amazon ($547 – currently closed to the public)
Next Level Amazon ($597 – currently closed to the public)
The Reseller's Guide to Keepa ($157)
The Reseller's Guide to a Year in FBA ($297)
The Reseller's Guide to Replenishables ($137)
The Reseller's Guide to Online Arbitrage ($197)
The Reseller's Guide to Pricing ($127)
Married to Reselling ($27)
The Reseller's Guide to Board Games ($87)
The Reseller's Guide to Sales Rank ($17)
The Reseller's Guide to Road Trip Arbitrage ($47)
The Reseller's Guide to Selling Shoes ($157 – currently closed to the public)
That's $2400 in bonuses so far (yes, there are more coming). These are not made up prices for items I never sell… this is $2400 in real content that I regularly sell at full price all year long. You can get it all at no additional charge if you enroll in The Wholesale Formula via my link.
BONUS #2 – Exclusive access to the master class: How to Maximize Your Profits with The Wholesale Formula (Value = Priceless)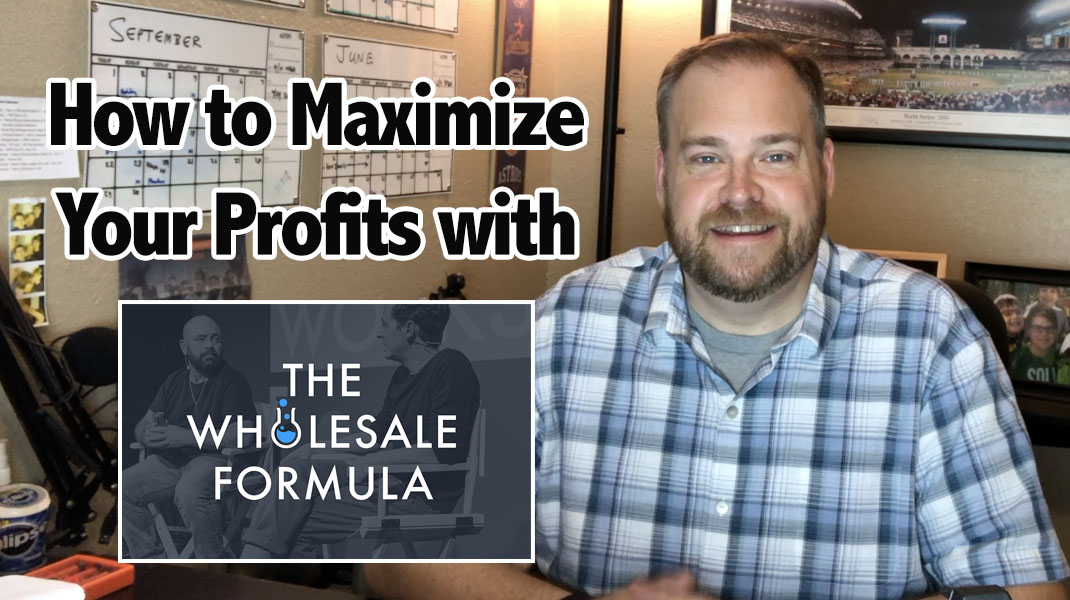 In this exclusive master class, I'll teach you:
How to turn the wisdom of The Wholesale Formula into actual results.
What to expect in your first few months of buying from wholesalers.
How to overcome your fears of securing new wholesale accounts.
Strategies to succeed with wholesale while still doing RA, OA, or both!
How you can outsource key parts of wholesale to free up more time.
And so much more!
Again, this exclusive master class is only for those who purchase The Wholesale Formula via my link.
BONUS #3 – Exclusive TWF Wholesale Leads List (Value = $300)
How would you like personal access to a list of at least 150 pre-screened wholesale leads? This is a list that you (and nobody else) will get access to. All of these wholesale leads will pass the following criteria:
Are from your choice of 10 best categories for wholesale opportunities
The product has 60+ sales per month
The selling price of the product is over $9.95
Amazon is NOT a current seller
That's right! These are at least 150 (and potentially over 200) leads that will all be in the same category of your choosing. Choose from the following categories for your personalized leads list (Automotive Parts & Accessories, Baby, Garden & Outdoor, Health & Household, Home & Kitchen, Grocery & Gourmet Foods, Office Products, Pets, Sports, or Toys & Games).
This bonus alone is worth $300, but you get it for FREE when you sign up for The Wholesale Formula course.
BONUS #4 – Exclusive Access to The Wholesale Confidence Building Masterclass (Value = Priceless
One of the missing ingredients to having success with wholesale scouting, sourcing, and selling is… CONFIDENCE. For those who lack the confidence, it's easy to give up and convince yourself that you can't achieve your wholesale success goals. A lack of confidence might cause certain brand owners to not let you sell their bran items on Amazon.
In this masterclass, I'll show you how to gain confidence in your wholesale sourcing, confident conversations with brand owners, and how to make confident decisions on which and how many wholesale items to buy to sell on Amazon. This master class will set you apart from your competition by giving you the confidence you need to succeed faster than if you did it all on your own.
Again, this exclusive master class is only for those who purchase The Wholesale Formula via my link.
BONUS #5 – Exclusive access to The Wholesale Formula Viewing Plan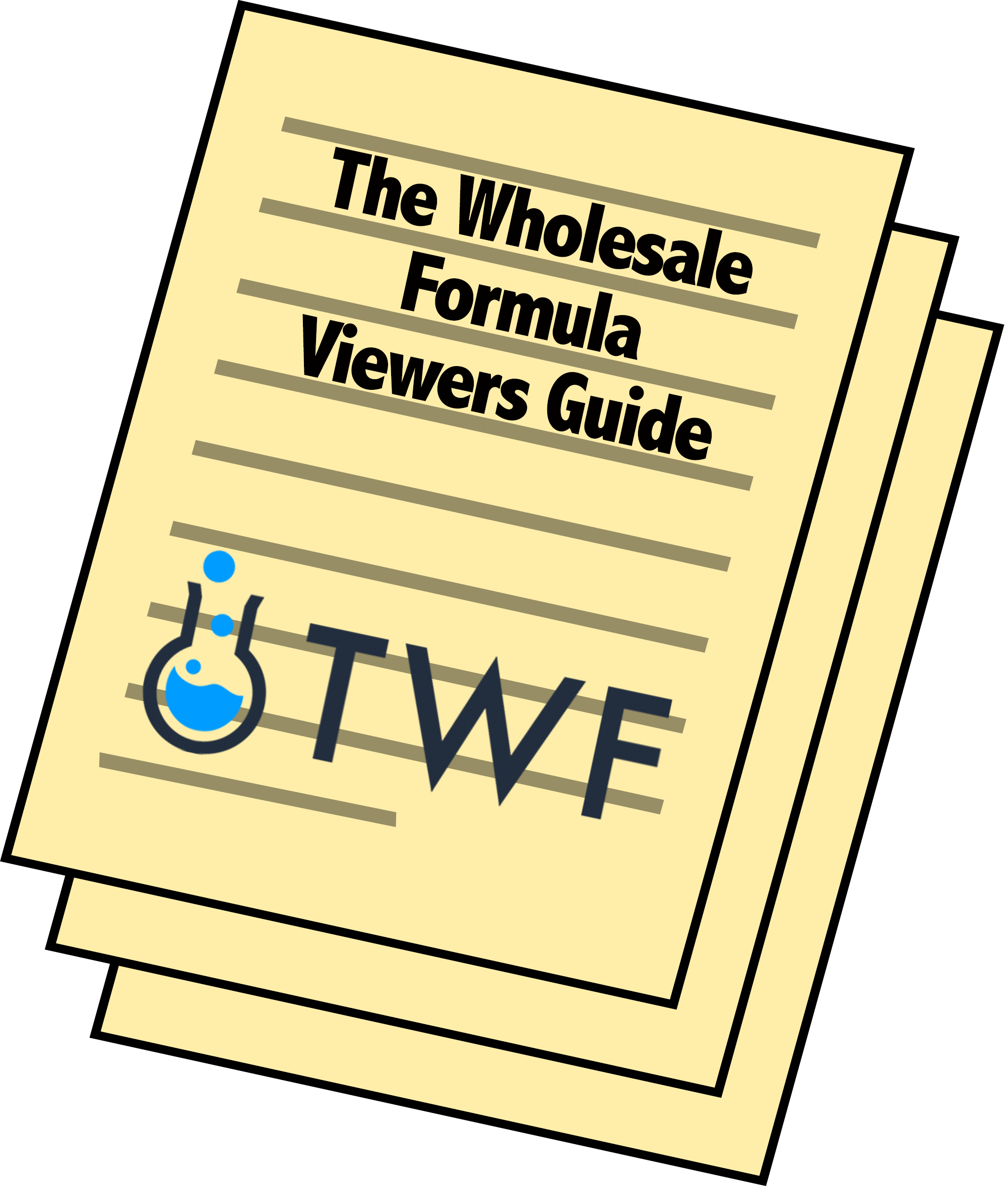 Another bonus? Why not!? If you get The Wholesale Formula I'll also throw in The Wholesale Formula viewers guide. One of the few negatives that comes with purchasing any video course is feeling overwhelmed with all of the videos you need to watch and learn from. Which videos are the most important? Is there a video I can watch later rather than sooner?
In this exclusive bonus, I'll give you my Wholesale Formula viewers guide that will outline the best way to consume the training videos. I'll break all the videos down into a simple plan for you to follow to maximize your time and investment.
That's over $3000 in FREE bonuses just for getting The Wholesale Formula through my link.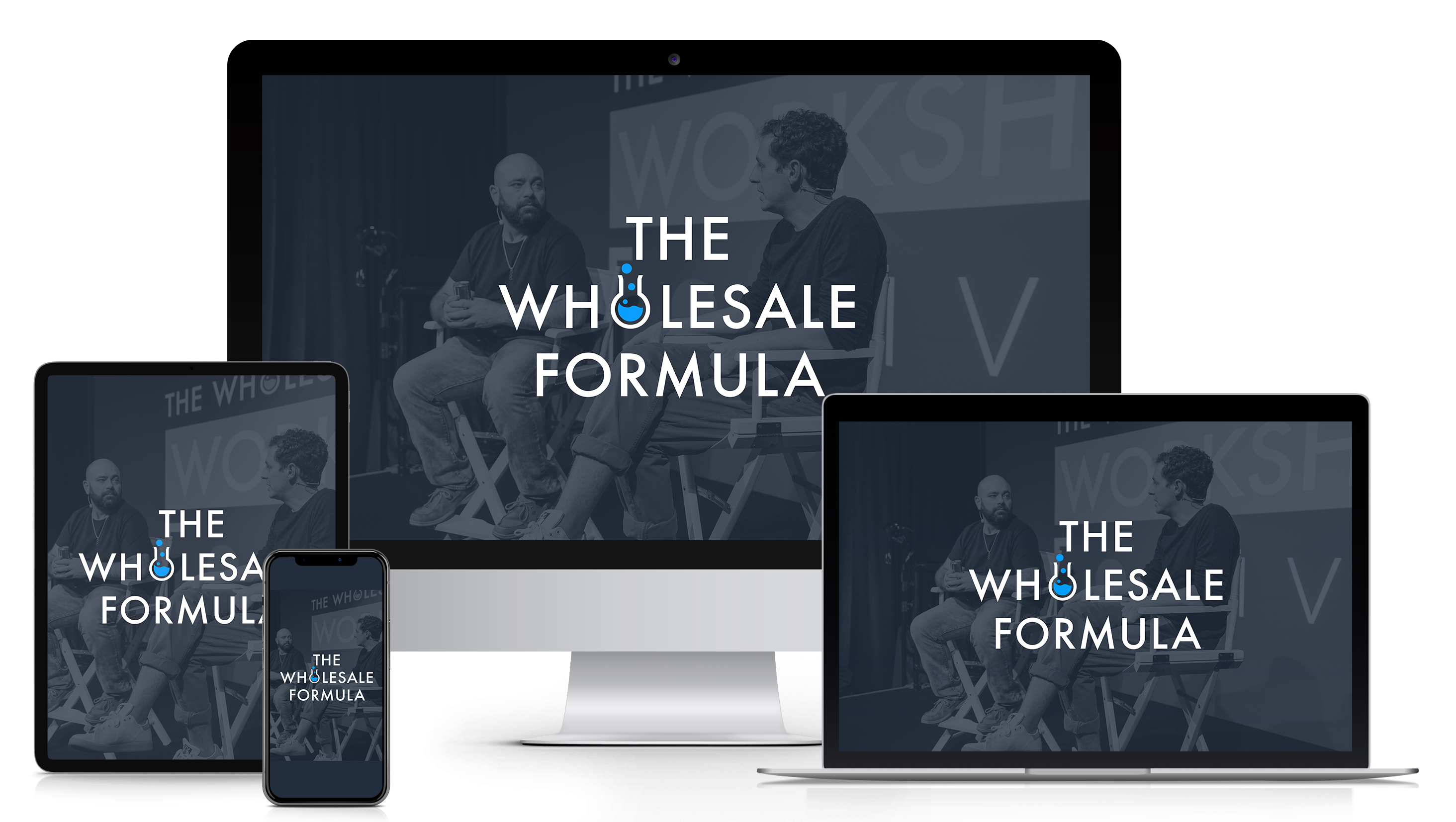 If you're curious about what comes with The Wholesale Formula, you can click here to find out more. The package includes a full length wholesale video training course, replays of all the previous webinars, as well as access to a video vault filled with even more wholesale help. You'll also get access to a secret TWF alumni Facebook group, coaching calls every other week, video modules on how to train a VA to do wholesale sourcing for you, and so much more.
Note: The Wholesale Formula course will only be open for enrollment for a few days. In fact, enrollment closes is only:

Enroll in The Wholesale Formula today. With a 30 day money back guarantee, you have nothing to lose.