As I've stated before, the fourth quarter selling season on Amazon almost always brings your highest income possibilities of the year. Many Amazon sellers find that their sales sometimes multiply ten-fold from what they're used to during the other three quarters. How you handle your increased profits can possibly help propel you into even more profits in the year to come.
In the rest of this blog post, I'm going to share some of my top ideas on how to wisely use your Q4 income. Please don't assume I'm telling you to use your money on all of the following ideas; rather read them through and pick a few that most resonate with you and where your business is currently. Here are some ideas: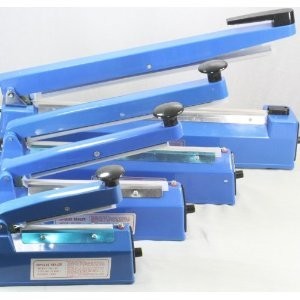 1.  Invest in time-saving equipment
What are you doing now that can be done much faster with the help of some new equipment? Now is the time to research quality tools that can lessen your work load. In years past, I've purchased a 16 inch shrink-wrap machine and heat gun one year and purchased a box re-sizer (which was a life-changer) and a newer laptop another year. Think about what tools can help you speed up your current work process. Could you be in the market for a Bar Code Scanner or Opticon? Maybe you'd like to get a Dymo label printer… or maybe some Scotty Peelers to make price sticker removal easier. Click here and here for blog posts with even more equipment ideas. There are so many tools out there that help save time and money.
2. Invest in time-saving programs
Maybe you've been listing your items directly on Amazon and are ready to save some time by signing up for InventoryLab or other listing tools. Or maybe you want to cut your online arbitrage sourcing time dramatically with tools like Tactical Arbitrage (use code FULLTIME10 to get an extended 10-day trial of TA). Perhaps your Amazon inventory is growing to the point that you want to outsource your Amazon backend activities with a service like Solutions4Ecommerce, or maybe you want to start using an automatic repricer, like BQool, or you want someone else to take care of protecting your feedback, like Feedback Genius. All of these programs can help save a lot of time and mental energy in so many areas of your business. Signing up for a year long subscription (which is usually less than paying monthly) might be a great way to use your Q4 profits.
3. Purchase more inventory
In the weeks leading up to Christmas, many stores start to put toys and other gift items on sale at really great prices. If you wait a little longer, right after Christmas, many stores start mega clearance sales. You'll find sales in brick-and-mortar stores as well as online. If you don't want to get out and source inventory in the cold weather, you can find many great sales at stores online. In store and online, there will probably be more items you can buy for resale than you have money for. Amazon sales in January are still really good as people have Amazon gift cards burning a hole in their pockets, so it's wise to keep stocking up your inventory into the new year. Just be sure to look at the Keepa graphs to make the best sourcing decision possible.
4. Purchase supplies in bulk
What items do you buy for your business all year long? 3-inch Packing tape, shipping boxes, poly bags, Dymo labels, and printer ink are just a few of the items that I buy all year long. It would be wise to buy these items in bulk now (at much better prices per item) instead of spending more money to buy them later in smaller quantities. Click on the following links to see more about the supplies I use in my processing desk and shipping station.
5. Invest in Your Mind
Is there an Amazon FBA related book, course, or program that you have been interested in buying? This might be the best time to buy FBA training materials so that you can learn how to improve your current Amazon business. You are the number one asset to your business. Invest in yourself. The more you can learn, the more you can earn!
6. Treat yourself
Sometimes we can be so focused on work that we forget ourselves. Getting too wrapped up in work can lead to burnout. If you can, give yourself a Christmas bonus and treat yourself to something fun.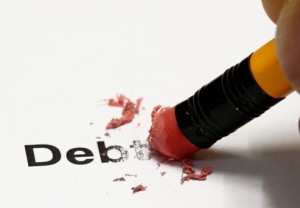 7. Pay off debt
As Jesse Mecham of YNAB says, "I have so much to say about debt, and yet, so very little. I can sum up everything you need to know about it in four words: Get rid of it." If you have any debt, the wisest thing you can do is to pay it off as fast as you can. Imagine giving yourself a raise by doing the same amount of work you do now! When you are no longer paying debt interest fees, that's money that you can use for your business. If you are in debt and looking for helpful information about getting rid of it, I highly recommend Jesse Mecham's website You Need A Budget or his book by the same name.
8. Invest in your future
What if  you could make next year your best year ever in FBA sales? You don't have to spend another year frustrated that you haven't achieved all you know you're capable of. Instead, you can enter the new year with the clarity you need to reach your full potential and make this your best year ever in Amazon FBA. All you need is a plan. Find out how by checking out The Reseller's Guide to a Year in FBA: A Month by Month Guide to a Profitable Amazon FBA Business.
9. Give generously
If you have yet to discover the joy of giving, I challenge you to try it this holiday season. Both Rebecca and I simply love giving! There are so many worthy causes and organizations that genuinely need your financial help. One last thing is to remember to find out from the cause or organization if the donation you are giving is tax deductible or not. If it is, be sure to keep receipts for your tax records.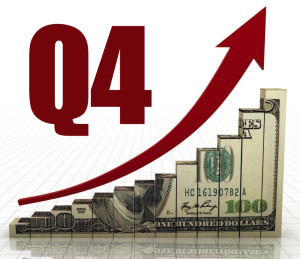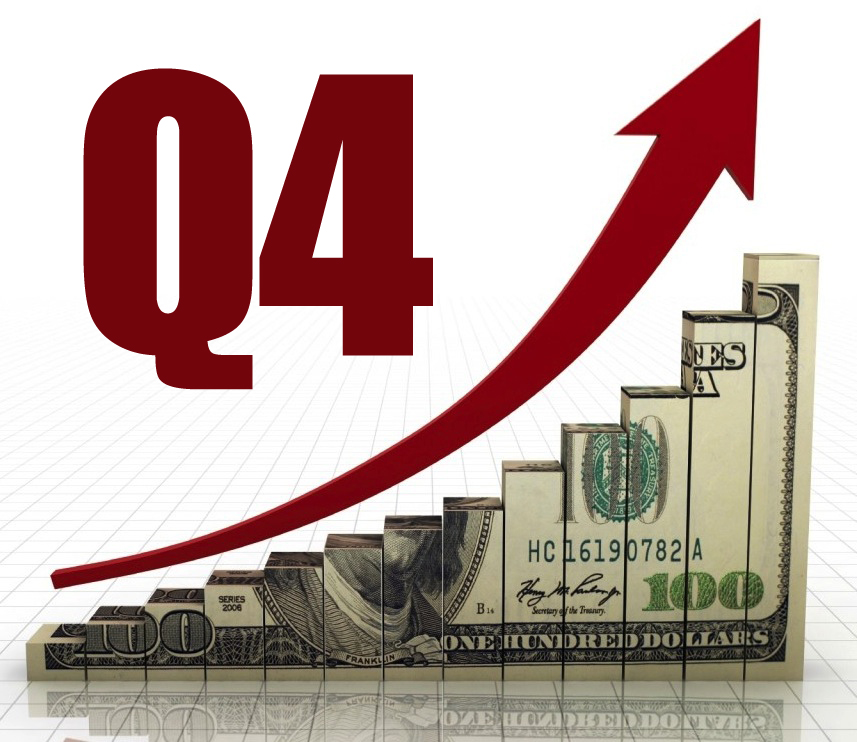 So what about you? How do you best use your Q4 income to help you and your business succeed? I'd love to hear your ideas, so leave a comment below.
* This post has been updated for 2022.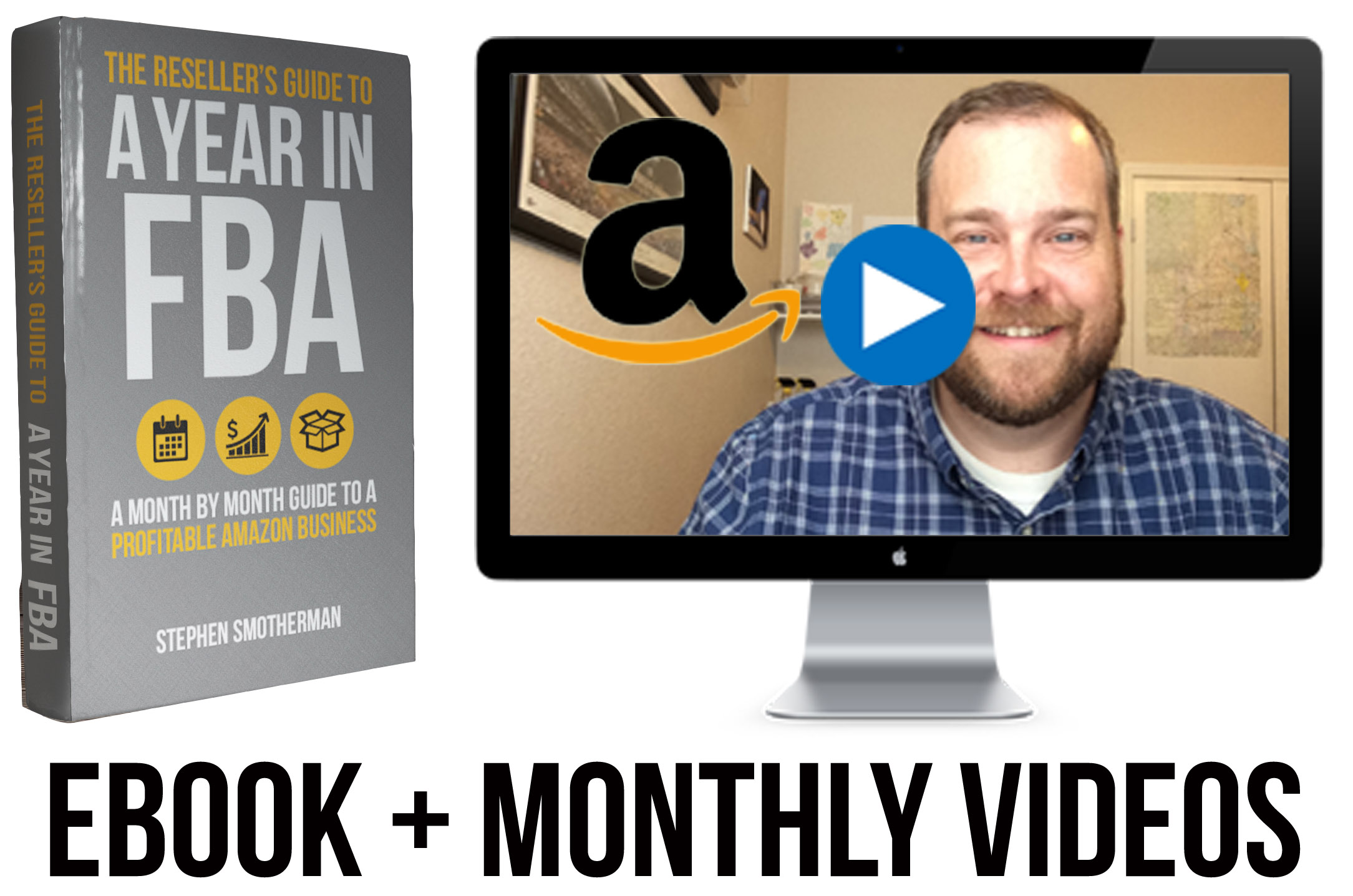 It's not too early to start thinking about next year! In fact, if you wait until January to start planning for the new year then you're setting yourself up to be left behind. I don't want you to miss out on any opportunity for the new year, which is why I created The Reseller's Guide to a Year in FBA.
Right now is the best time to make next year your Best Amazon sales year ever! 
Imagine knowing exactly what to expect in your Amazon FBA business every month of the year. Imagine what it would feel like knowing you were not missing out on any of the opportunities that will come your way in the new year. Imagine working on your Amazon business knowing exactly what your priorities are, what you need to avoid, and what you need to accomplish during each month to make progress toward making the new year your best sales year ever.
Find out more about The Reseller's Guide to a Year in FBA: A Month by Month Guide to a Profitable Amazon Business today. The package includes a 275+ page ebook, monthly training videos, and 4 special bonuses.