Raise your hand if this has happened to you before (don't worry, none of us can see you sitting there at your computer).
You're out doing some sourcing, and you scan an item with your Amazon Seller app. The rank is good, and the return on investment (ROI) is decent. You buy the item (or even multiples of the item), bring home your find, and start to list and pack your next shipment. But when you list the item, it's assigned to a separate fulfillment center from the rest of your shipment. You double check, and sure enough — that great item turns out to be oversized. There goes your ROI, you think to yourself. All the profits will be eaten up in shipping and fees.
Today's installment of our blog series "Overcoming Your Amazon FBA Fears" will cover these two situations and their implications: selling oversize and add-on items. If handled incorrectly, these big or small items can cause problems for your shipments or lower your ROI. But if given the correct forethought, these types of items can mean big profits for your FBA business.
Let's dive right in and address these fears!

Fear of Selling Oversize Items: I'm afraid that selling oversize items will eat into my profits — the FBA fees are too high, and the shipping costs can be outrageous.
Truth: There are huge profits to be made in selling oversize items! If you're doing the right research and handling your shipments correctly, you can minimize your fees and shipping costs and make a ton of money back on your investment. Even better, because a lot of inexperienced sellers have this same fear, your competition will be reduced, and you'll get more sales for taking the time to learn how to best handle oversize items.
We love to sell oversize items. This year alone we've sold dozens of a particular oversize item that we purchased for $3-$7 a piece, and we're selling it for $40-$50. We end up averaging $20-$28 of profit per item — and who doesn't like that kind of ROI?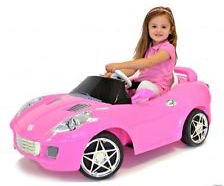 We've also sold two of an item that measures 21″L x 44″W x 28″H. It required some extra work and about an hour of time apiece to make boxes big enough to ship them to Amazon, but we sold them quickly and made $450 profit from the two of them. That is $450 in our pockets after we took out our cost for buying the items, the Amazon fees, and the cost of shipping them to FBA. You tell me — is $450 profit worth that two hours of time? For us, the answer was yes.
So how do you make sure you're getting big profits out of these big oversize items? The key is making sure you're being strategic at two points in your process: when you're scanning and when you're putting your shipment together.
For scanning, you must make sure you're not depending on the Amazon Seller app for finding oversize items. The free Amazon Seller app does not tell you if an item is oversize; nor can you tell from just looking at the product page. But if you're using a third party scanning app like Scoutify (from InventoryLab), you will see a note stating the item is oversize and you will see the extra FBA fees included in the profit calculations. Just like with any other item in these apps, you can see right away if you will be able to get a good ROI. No need to fear!
When you're putting your shipment together, the best way to reduce your shipping costs is to ship multiple oversize items at one time. Shipping one oversize item individually can be a big drain on your profits because that item will be sent to a separate fulfillment center. Shipping several oversize items together gives you a better overall shipping rate and spreads the cost across several items. If we're putting together a shipment that only has one oversize item, we leave that item off the shipment and hold it until we've got a few more to send in. Since we love sourcing oversize products, it usually doesn't take us very long to find more oversize items to add to the next shipment.
Today we want to challenge you to do some sourcing outside your normal comfort zone. If you're sourcing today, try to look at the bigger items that you may normally skip. See if you can find a profitable oversize item with oversized ROI. Let us know in the comments what you find!