If you resell products online, then you always want to buy your inventory at the lowest price possible. Not only that, but you also want to be able to buy as much inventory as you can at the lowest price possible. During my many years as a reseller, I've come up with many ways to buy inventory at significant discounts, and sometimes, even for free.
I've blogged about the topic of free money before, and today I'm ready to share with you even more ways to get free money that you can use to source for more inventory at the best prices possible.
1. RecycleBank
When you sign up with RecycleBank, you'll start to accumulate points for recycling in your neighborhood. You can also earn points by going through short little lessons on recycling. When you earn RecycleBank points, you can redeem them for up to $165 per year in special gift cards & coupons for retail stores. Not only do you get the sense of helping out the environment, but you get "free money" to source with as well. To turn your recycling into free money, just click here.
2. RetailMeNot

If you don't have the RetailMeNot website bookmarked or the RetailMeNot app downloaded to your smartphone, you are missing a huge opportunity to save big on both online and in-store purchases. I've saved hundreds using RetailMeNot, and you can too. On RetailMeNot, users post the newest coupon codes, and other users vote on if the codes worked for them or not. This way, you can find the most reliable coupon codes for the stores you're shopping at.
3. Honey
The Honey extension works by automating the process of applying promotional codes and coupons to your online purchases. You could Google to find those codes and manually input them to see if they'll apply to your purchase…or you could click the Honey extension before you check out and let Honey do the work for you. I've saved tons of money and tons of time by letting Honey search and try codes for me. It's absolutely free and super easy!
4. FreeCycle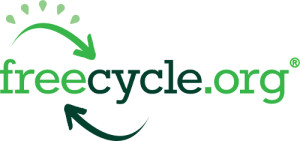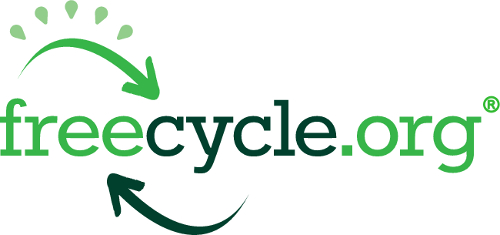 Ok, so this is not free money, but free inventory is just as good, right? On FreeCycle, you join a group based on the area in which you live. Once you're in the group, you'll have people posting things they want to give away for free. If you are the first to respond, you'll get free items that might end up being profitable inventory! You can also post "want" ads on FreeCycle for items you are looking for. I've had some success with FreeCycle in finding both new and collectible board games to sell online.
5. Store Debit Cards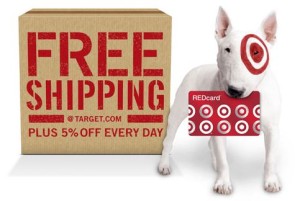 I'm not a fan of credit cards, so I usually don't advise people to "earn points" by using credit, but when a store offers up a debit card to save money, then I'm good with that. Stores like Target and Nordstrom offers up debit cards that help you save 5% off, as well as free shipping. When you use these cards online, and combine that with using Rakuten, then your savings can really add up.
6. Craigslist "Free Stuff" Section
Check your city's Craigslist "For Sale" section to see if there is an entry for "free stuff." Usually, the items in the "free" section are mostly trash, but if you're lucky you'll find someone just trying to get rid of things that you might be able to sell on Amazon. Again, this is not free money, but it's free inventory which you can sell online. In the past, I've gotten free books, used board games, used video games, and more via Craigslist. As always with Craigslist, be sure you are safe when meeting someone to pick up these freebies. Meet in a public place with plenty of other people around.
Conclusion
When you take the time to combine all of the methods above, you will start to see a substantial difference in your business finances. Over time, the "free" money adds up and gives you more funds to help grow your business. One last tip: Bookmark this page so that you can have a handy reference of all of the websites that will help you get more "free" money.
Now, I'd love to hear from you. Leave a comment below and share with everyone your favorite way to get "free" money!
*This post was updated for 2022

JumpStart Amazon
Build a Successful Amazon FBA Business
By now you know that running a successful Amazon business takes hard work, but you also want to be sure you spend your time focusing on Amazon FBA strategies that are actually proven to provide the results you're looking for. If you're ready to finally get serious about your Amazon FBA business, then I invite you to check out JumpStart Amazon: Build a Successful Amazon FBA Business.
JumpStart Amazon is a combination video course and ebook. The ebook is over 220 pages filled with the content and graphics you need to start a successful Amazon business from scratch. The video course features 5 main sections, 19 content-packed modules, and over 40 videos adding up to over 10 and a half hours of video training. This training is set up to help you build a solid foundation and then know how to find growth and success on top of the basics. This course is packed with more results-focused knowledge than any other ebook out there centered around starting an Amazon business. Find out more about JumpStart Amazon today.