All resellers have the same goal. We want to buy as many profitable items as our business account will allow. Today's blog post will help you find ways to come up with "free" money that you can spend on more sourcing!
1. Rewards Programs
Many stores that you regularly shop at have some sort of rewards program. Usually, the more you spend, the more "perks" you get: gift cards, free products, discounts on one item, a percentage off coupon for a complete purchase, and more. If you regularly shop at a store that has a rewards program, sign up today! Some of the rewards programs I'm signed up with include Best Buy, Big Lots, CVS, Halmark, Kohl's, Office Depot, Staples, TJ Maxx, Tuesday Morning, and Walgreens. If you have a smart phone, you can download the KEY RING app to keep your rewards cards organized and even receive updates on members-only coupons.
2. Discounted Gift Cards Online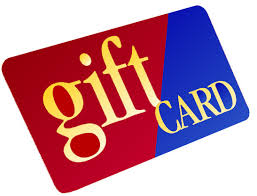 This is the easiest way to get more money for your money! Planning on spending $100 for resale products at Target? What if you could buy a $115 Target gift card for $100? You'd have an additional $15 to spend on products to resell. Head on over to raise.com, cardcash.com, or giftcardgranny.com to find gift cards for less than the face value of the card! You can also find cheaper gift cards on eBay, as well.
3. "Shop Through" or "Doorway" Websites
Many websites reward you when you go to a web store from their "doorway" web page first. A few of my favorites are Rakuten, MyPoints, and Swagbucks. There are many others like these, but the four listed here are the most reputable.

Rakuten – Click on a particular store's website from Rakuten and get a percentage of your purchase back in the form of a check or Paypal deposit. Different stores on these sites offer different percentages of cash back.
MyPoints – When you click on advertisements or make purchases you accumulate points. You then use those points to buy gift cards.

Swagbucks – Get cash back in the form of gift cards as well, but they also offer many other opportunities to earn Swagbucks. You can take surveys, watch videos, and more to earn Swagbucks and then use your Swagbucks to buy gift cards. A word of advice, you can waste a lot of time on Swagbucks earning points, so I would suggest you limit yourself on all the "extra" earning opportunities (unless you have a lot of time on your hands).
The point of the above "free" money opportunities is this: If you're going to buy things online anyway (for business or personal) you might as well get all the cash back you can.
4. Bonus Gift Cards
Some stores will offer you "bonus" gift cards when you buy a gift card of a certain amount, usually around holidays. Half Price Books occasionally offers you a free $5 coupon if you purchase a $25 gift card. I spend hundreds at Half Price Books every year, so essentially this is free money! They usually offere this deal before Christmas and before Mother's Day. Each time, I bought $100 in gift cards and was rewarded with $20 in free money! Half Price Books is not the only store that offers this deal. Just be on the lookout for deals like this, plan ahead, and be sure to use your coupons before the expiration date.
5. Store E-mail Lists
Many stores have a newsletter that goes out to your e-mail from time to time, where they'll offer special coupons only available through the mailing list. I suggest opening a secondary e-mail account (different from your business or personal emails) for this purpose, so you don't clog up your primary e-mail inboxes. Free e-mail accounts are easy to set up through gmail, yahoo mail, and other sites.
6. Kohl's Cash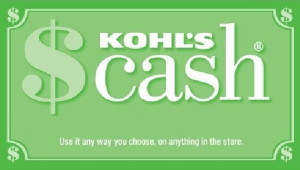 On top of signing up for the Kohl's Rewards card, be sure to keep an eye out for Kohl's Cash. You can get a $10 Kohl's Cash coupon for the first $50 in purchases. An additional $10 in value will be added to the coupon for each additional $50 spent in that single transaction. Free money! I went to Kohl's recently to buy some new school shoes for my son. The shoes were $30, so I was only $20 away from spending the $50 required for Kohl's Cash. I looked around for a few minutes and found $20 worth of items with a great resale value. Not only will my $20 net me a profit of $50, but now I also have $10 more to spend next week on more products. I'm sure I can use that $10 in Kohl's Cash and turn that into a net $25 profit. In the end, I'll spend $50, net $75 in profit, AND have shoes for my son.
7. Buy Gift Cards Locally
Post an ad on Craigslist stating, "I PAY CASH FOR GIFT CARDS." Offer to give people 80% value of the gift card. Some people get gift cards as gifts and they will never use them. They might get a gift card for a sporting goods store and will never use it. They rather sell at 80% value instead of throwing it away. Just be careful when meeting someone from Craigslist. Take a friend with you and only meet in the daytime at a public place.
Conclusion
When you combine all of the methods above, you will start to see a substantial difference in your business finances. The "free" money really does add up and give you more funds to help grow your business. There are even more ways to get "free" money, but this list is a good start. Please add your favorites in the comment section below!
One last tip: Bookmark this page so that you can have a handy reference of all of the websites that will help you get more "free" money.
*This post was update for 2022

The Reseller's Guide to a Year in FBA
One of the ways you can make selling on Amazon FBA easier is to know ahead of time exactly what to expect each and every month of the year.
Imagine what it would feel like knowing you were not missing out on any of the opportunities that will come your way this year. Imagine working on your Amazon business knowing exactly what your priorities are, what you need to avoid, and what you need to accomplish during each month to make progress toward making this year your best sales year ever.
Now you can with the course The Reseller's Guide to a Year in FBA: A Month by Month Guide to a Profitable Amazon Business. The package includes a 220+ page ebook, live training videos throughout the year, a private Facebook group, and more!