Taking financial risks is a defining element of being an entrepreneur. After all, becoming your own boss and living off of an irregular income can be a pretty risky adventure to undertake.
One of the biggest risks an entrepreneur faces relates to capital. Money is limited, so it's crucial to use it correctly. While on the one hand it's important to play it safe and not needlessly waste your money, you could argue it's equally important to take wise, calculated risks to improve your business and your bottom line. Taking risks is a necessity if you want to succeed. There would be no successful entrepreneurs if everyone always played it safe. However, at the same time you don't want to sacrifice your marriage or family for the sake of your business by taking too many risks beyond what you and your family can handle.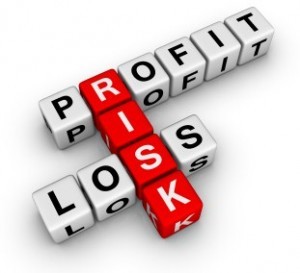 When just starting out in the reselling world, it could look like every possible financial move is risky. Do I sign up for a selling program with a monthly fee? Do I need to buy a special printer or will my regular printer be just fine? Do I even need a scanner? Should I buy the ebook about reselling books or the ebook about grocery? The list of possibilities goes on, but one thing remains: Each step you take contains some level of financial risk.
Risk tolerance (in the reselling world) is the amount of risk you are comfortable taking with the possibility of losing time or money. For example, if you're unwilling to take the chance that a potential inventory item might drop in price, then you have little or no risk tolerance. On the other hand, if you are willing to take some risks with inventory that could possibly go up or down in value, then you have a greater risk tolerance.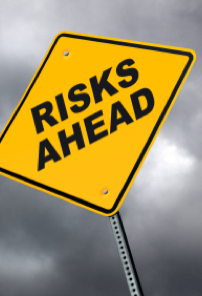 Risk tolerance doesn't just apply to sourcing inventory. A reseller may also invest time and money in an ebook that promises to help them get a return of better business practices and increased profits. Another reseller may invest in the latest gadget in hopes to help streamline the reselling process. All possible investments (time, money, energy, etc) are potential risks, and each of us has a different level of risk we are willing to endure in order to get the desired outcome of said risk.
When taking risks, most individuals have a realistic understanding of their own ability and willingness to handle the possible outcomes of the risk being taken. But a difficulty comes into play in how your risk tolerance affects your spouse — and how their tolerance for risk affects you. As in so many other personal characteristics, just because you're married to each other doesn't mean your tolerance for risk will necessarily line up with each other's.
Handling Differences With a Non-reselling Spouse
For many of you, your spouse is not involved in the day-to-day aspects of your online business, but that doesn't mean they are not impacted by how you handle risks, especially when it comes to money.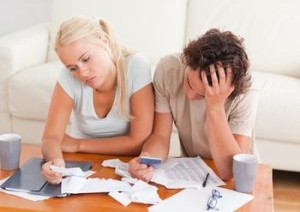 If you had a "normal" job where you were in charge of spending for your employer, then most likely your spouse wouldn't worry about how much money you spent on office supplies, office space, or employees. When you work at home, though, the money you spend might not seem like "work money" to your spouse. They see this money as their money too, and they might disagree with how you handle business expenses. It can be risky to spend money on supplies, subscriptions, and inventory when you're not guaranteed it will all pay off in the end. Your risk tolerance can have an effect on your spouse, whether they tell you or not. 
If your spouse communicates a concern about your business, the worst thing to do is completely disregard their concern. You may think they don't know what they are talking about, and that might be true to an extent, but their concerns are real and must be dealt with if you want to have a balanced family and work life. 
I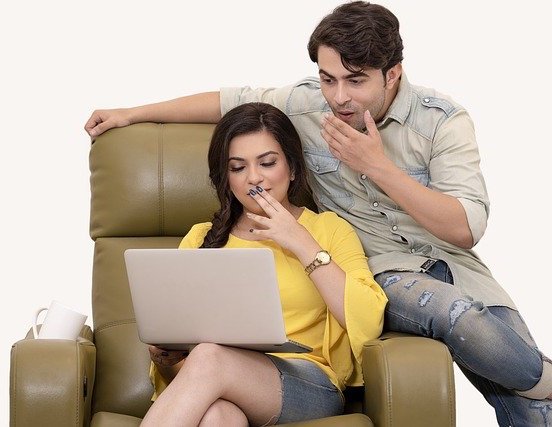 f they don't communicate any concerns, it doesn't mean there are none. I suggest sitting down with your spouse to initiate a conversation about possible concerns with your business. Some of you may think I'm crazy to recommend this. You may think I'm just opening up the door for a huge disagreement and that we all should just "let sleeping dogs lie." My argument here is that if there is an actual concern, then it will eventually come up. It is so much better to be the one who initiates this conversation up front before there is a big problem than to have to deal with all the repercussions on your spouse and your relationship coming from this concern over financial risk. If you wait until they bring it up, then the road to recovery will be so much harder and longer, and there could be damaging effects on your marriage for the long term.
Overall, it helps to do your best to inform your spouse why you feel your business decisions are wise in the long run. Your spouse might not be able to (or want to) understand all aspects of the business, but you could probably come up with a way to explain it so they can understand the main points. During these types of conversations, don't just spend the whole time explaining your point of view. Again, the key here is to listen to your spouse. Really listen to their concerns and see if there is a compromise you can come to. Maybe you want to buy an impulse sealer, a new laptop, and that brand new online course that just came out. If the amount of money needed for all these items is a concern to your spouse, perhaps you could compromise and just choose one of those items to invest your money in for now.
In the end, it all comes down to making sure that your spouse feels heard and understood. Your spouse and family should always be your priority. 
So what about you? Do you have any advice to others about how to best handle FBA related differences with your spouse? Comment below and share with us.


Married to Reselling
Working from home sounds easy, but if you've done it for any amount of time, you know it can be difficult. In our book, Married to Reselling: Balancing Family Life with Your Online Business, my wife Rebecca and I will walk with you through ways we can all find success in balancing our time with family while working from home.
In this book, we tackle both the business and personal sides of life as a reseller, and we'll help you explore a system that works best for you and your family. If you're looking for ways to balance your family life with your online business and find success with both, then this book is for you. We also cover things like budgeting for success, dealing with an unsupportive spouse, involving your kids so they can develop an entrepreneurial spirit within themselves, and so much more.