Many times when we first start building an Amazon FBA business – or even if we already have a couple of years of experience – we might run into periods when the whole business creates feelings of overwhelm. It can cause us to pause (or even stop completely) because of the fear and anxiety at the thought of trying to grow or maintain an FBA business.
We've been there. Rebecca and I both have had those moments where we think, "It's just too much. How can we keep going with this?" We have found ways to push through those moments, and we want to help you know best how to handle those feelings and overcome your overwhelm at running an Amazon FBA business.
There's a lot that can be done to deal with feelings of overwhelm, but these are my top four strategies: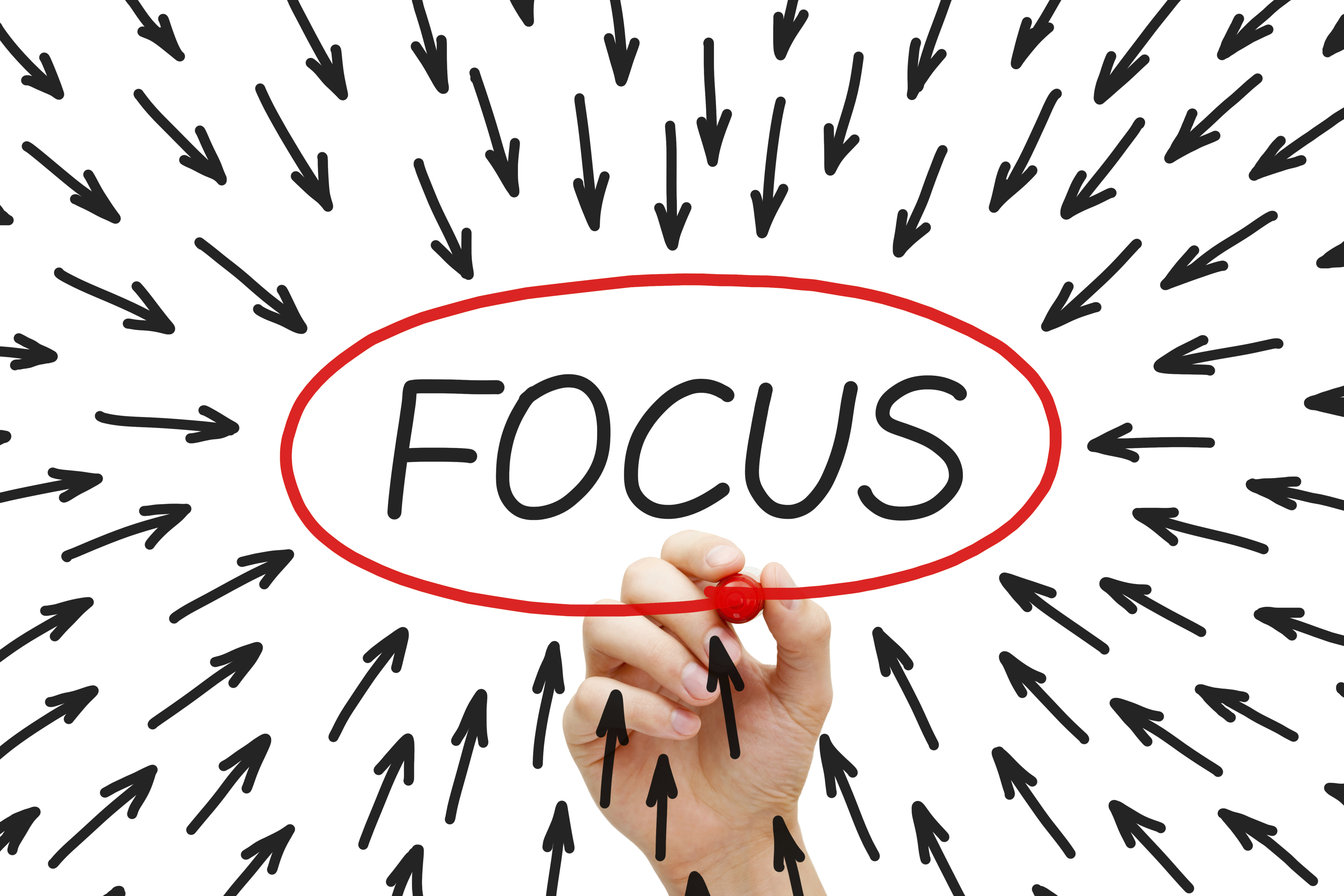 1. Focus. 
Imagine that you are going on a long road trip. You know where your destination at the end of the trip will be, but when you're actually driving down the road, what are you focused on? You are focused on what's right in front of you. It's impossible to focus on the entire path between your current location and the destination – and if you try to do it, you will miss what's right in front of you on the road.
Sometimes those feelings of overwhelm come from trying too much to focus only on the big picture. Yes, you need to know your overall big picture during the planning stages, but at some point you have to move beyond that to focusing on the steps you need to be taking today to work on your business. You can call it the "headlight mentality" – you only need to look as far as your headlights to be able to keep going. And then each time you hit a mile marker or a landmark, you can figure out the next step.
You've probably heard my acronym FOCUS before, but I have to say it again here. FOCUS stands for Follow One Course Until Successful. Be sure to stay the course and keep driving without distraction until you reach your destination. Those distractions can also be part of what causes our overwhelm, and the antidote is to FOCUS. For more on the power of focus, click here for a blog post.
2. Create clear goals.
Now, we just talked about focusing on what's immediately in front of us when we're headed to particular destination. But what about if you don't know where you're going? Of course it's going to be overwhelming if you don't even know your destination!
If you don't have a clear destination, you might end up trying to go to several places at once. The same is true in your FBA business. Without clear goals, you end up trying to tackle too many projects or accomplishments at one time.
I advocate for setting SMART goals for your business and your life. You can check out the details of what I mean by SMART goals in this blog post, but the short version is that your goals should be specific, measurable, actionable, realistic, and time-bound. These types of goals tend to lead more to results than goals that aren't tied to these specifications.
3. Urgent vs Important
If you want to better handle feelings of overwhelm in your business, you need to understand the difference between the words urgent and important.
Urgent tasks are things that need to get done NOW. These types of tasks pop up all the time in our business. But if we stay too focused on only putting out fires and taking care of urgent tasks, we will miss out on doing important tasks in our business.
Now, some tasks might be both urgent and important. Those are the types of tasks it's important as a business owner to immediately take care of. But what do you do about tasks that are urgent but not that important? You need to either delegate them or delete them. Delegating a task typically involves outsourcing to someone else or paying for a product or service to take care of it. But some tasks might not end up being that important at all, and you can just delete them. Some tasks might be nothing more than time wasters, honestly, so try to delete them as much as you can.
4. Have a clear plan.
This last piece of advice should help you accomplish the first one. If you create a clear plan, it will be much easier to focus.
Let's go back to the road trip analogy. If you're on a well-planned road trip, you will know each of the steps along your route: first you drive to the correct exit; then you turn left; then you turn right; and so on. Having each of these steps planned out for your itinerary makes it a lot easier to stay focused on what's right in front of you on your drive.
I know that some spontaneous road trips can be a lot of fun, just to go out and see where the road takes you without thinking it all through ahead of time. But running a business that way is not fun. Instead, it's actually disastrous and costly. You need to have a clear plan for how you're going to reach your goals in your FBA business.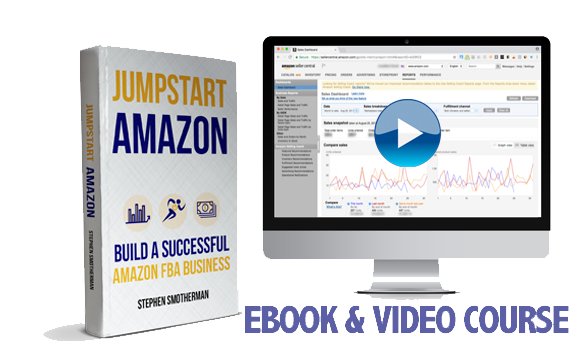 You could either create your plan yourself, or you could use a plan that someone else has already created. If you're a brand new Amazon seller, I've created just such a plan in the JumpStart Amazon course. This course gives you a clear step-by-step plan for the entire process of starting an Amazon business, learning how to find profitable inventory, and building a solid foundation for a successful long-term FBA business.
If you're not a beginner, your plans will look a bit different. I've created a plan for those sellers who are beyond the beginning stage in the Next Level Amazon course. The Next Level course builds upon your foundation to help you turn your business into a full-time income while only spending part-time hours on it.
Both of these courses give you a step-by-step plan to help you arrive at your goal. I want to make sure my Full-Time FBA blog readers know best how to set up a clear plan for success, and these courses give you all the details you will need.
My biggest piece of advice when you're feeling overwhelmed:
Take a deep breath. It's going to be ok.
You're going to get past this stage and arrive at a point where you don't worry about overwhelm all the time.
So what about you? Do you ever feel overwhelmed in your Amazon FBA business? Which aspects of selling online make you feel overwhelmed? If you ever feel overwhelmed, know that it's totally normal. We just don't want you to remain in a state of overwhelm for too long. It's time to move forward. What strategies or ways have you found to cope and get past overwhelm? We'd love to hear from you in the comments below.
*Updated for 2020