My name is Rebecca, I'm a recovering online arbitrage skeptic.
Last year when Stephen and I started hearing a lot of buzz about people switching to doing more online arbitrage (OA), less retail arbitrage (RA), we had so much going on with our business that we just tucked away the idea of OA in the back of our minds.
Fast forward a few months, and Chris Green released his latest book, Online Arbitrage, amid much fanfare in the reseller community. Again, Stephen and I questioned, is OA really all that great? Do we really need to try it out? I took one look at the book's price tag (whoa, that thing's pricey!), another look at the calendar (it was a few weeks from Q4, do we really want to invest in learning a new skill?), and I convinced Stephen not to buy the book right away.
Fast forward another several months (I promise this story is going somewhere). The adrenaline of Q4 subsided, and we were deciding where to focus in the new year. We love setting goals and learning new skills, and we tossed around the idea (again!) of becoming serious about OA. The idea of sourcing from home was definitely appealing, but I was still struggling to overcome my biggest hangup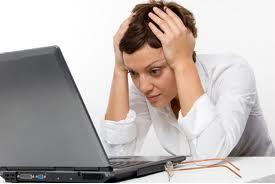 with the concept of OA: hours and hours of clicking on websites, with one or two purchases? No, thanks. Spending the time and effort to find and train a virtual assistant? Huh-uh, don't want to do that either. We weren't wanting to dedicate a massive portion of our sourcing capital towards OA, just enough to experiment — it didn't seem like there was an easy way to get our feet wet without investing a lot of time and money.
Until we heard about Cyber Monkey Deals (CMD). So, we took the plunge and got a subscription, as well as a copy of Chris Green's Online Arbitrage at long last.
Remember how I said I'm a recovering OA skeptic? Seriously, I've been the one all along who has told Stephen I didn't want to do OA, I didn't want to spend money on a pricey book, I wasn't interested in getting another monthly subscription, blah blah blah blah.
But now that we've been doing CMD for a few months and I've finished reading Online Arbitrage, I'm hooked. I'm the one who looks through our CMD list of deals each day, I'm the one responsible for making our OA purchases, and I'm the one quoting sections of the OA book to Stephen. I can't say enough about how this combo of resources — Cyber Monkey Deals combined with my Kindle copy of Online Arbitrage — has given us a boost in the direction of doing solid OA sourcing.
First, let me give you a few reasons why I'm glad I finally got around to reading Online Arbitrage:
– Online Arbitrage spells out exactly how to set up your browser to maximize your time doing OA sourcing. Seriously…exactly. Which browser works best, which extensions to use, what order to look at things each day. Time is precious, and if you follow his instructions and just practice on a regular basis, you will pick up speed and keep from wasting hours on needless tasks.
– If you aren't well versed in how to read graphs for sales rank and price, he's got a lot of great tips for making sense of those numbers. This is crucial not just in doing OA, but in any type of sourcing for FBA. The skills I've honed while practicing what I've learned in OA have carried over while I'm doing retail arbitrage, and I'm able to make sourcing decisions more quickly and confidently when I'm out scanning in stores. To me, that was a huge boost.
– If you get the Kindle version of OA, you're getting a multimedia OA course, not just a book. Some days you feel like reading, some days you feel like watching and listening — the Kindle version has both (you'll want to read/watch on a Kindle tablet or on a Kindle app on your phone, tablet, or computer). The paperback version is great, too, but you'll have to use the links to watch the extras on a device.
– Like other books I've read by Chris Green, Online Arbitrage has more than just skills outlined in it. You also get a look into the mindset of a business expert — and when you spend time getting to know how someone else thinks, you learn more than just skills. You learn the root of what makes people successful at their work, which is priceless. It's not just knowledge; it's wisdom.
Now, with that knowledge base, Cyber Monkey Deals has become one of my favorite ways to source each day. Because we weren't wanting to invest a ton of money or time in OA to begin with, I've found that the deals on CMD are just perfect for us, for the following reasons:
– Ten deals a day is a good amount for me to look through. Getting a virtual assistant to send me a whole spreadsheet of deals would be overwhelming. We only want to spend a few hundred dollars a month on OA right now, so I don't need to get bogged down in dozens of potential deals a day.
– The parameters of what constitutes a good deal on CMD work well for us and are constantly being fine-tuned by the admin. We're on our fourth or fifth month of our subscription, and we've seen improvement over time in how many deals are worth a second look. Now, ten deals a day doesn't mean that we'll get ten deals that we buy each day. Some days we may get five deals worth taking action on, and other days none. But it evens out over the course of a week or so, and we've had a constant flow of inventory showing up on our doorstep since getting our CMD subscription.
– Again, using the Keepa graphs linked to each CMD deal I've been able to get faster and more confident at making good buying decisions, which has greatly impacted my sourcing in all areas of our business.
– Over time CMD has helped me fine-tune the types of items I'm looking for and the categories I want to sell in, whether I'm doing OA or RA. Consistency of practice is key in improving any skills, and that includes scanning and sourcing. I've been working with Stephen at our FBA business for a couple of years now, but I have a lot of other work responsibilities and endless work around the house — never have I sourced as much and as regularly as I have since getting our CMD subscription. Now I look at items and practice making buying decisions EVERY. SINGLE. DAY. Without leaving the house!
I could gush on and on about how exciting the past few months have been for me as an online reseller learning the world of OA. Stephen is, by background and gifting, the serious business person in our relationship — I'm the one who has come into doing business more reluctantly and timidly, having to take steps out of my comfort zone all along the way. Reading Online Arbitrage and looking through Cyber Monkey Deals each day for the past few months have given me the perfect Online Arbitrage Starter Kit. Both resources have helped me grow into a new role as the one responsible for our business's OA branch. Who knows where things will go from here, but it's been an exciting start for me!
Note: Chris Green's book, Online Arbitrage is available in full color, black and white, and even a 3 chapter preview mini-book. It's also been updated with all new information.
What's been your experience with online arbitrage? If you haven't tried it yet, what's holding you back? If you have experience with OA, what's been your favorite thing about it? We'd love to hear your thoughts.
Want to learn more? Check out this blog post we did on how to take online arbitrage to the next level. In that post I talk about how I use daily deal lists and the OAXray software to speed up and automate the process of finding OA deals to buy and resell.