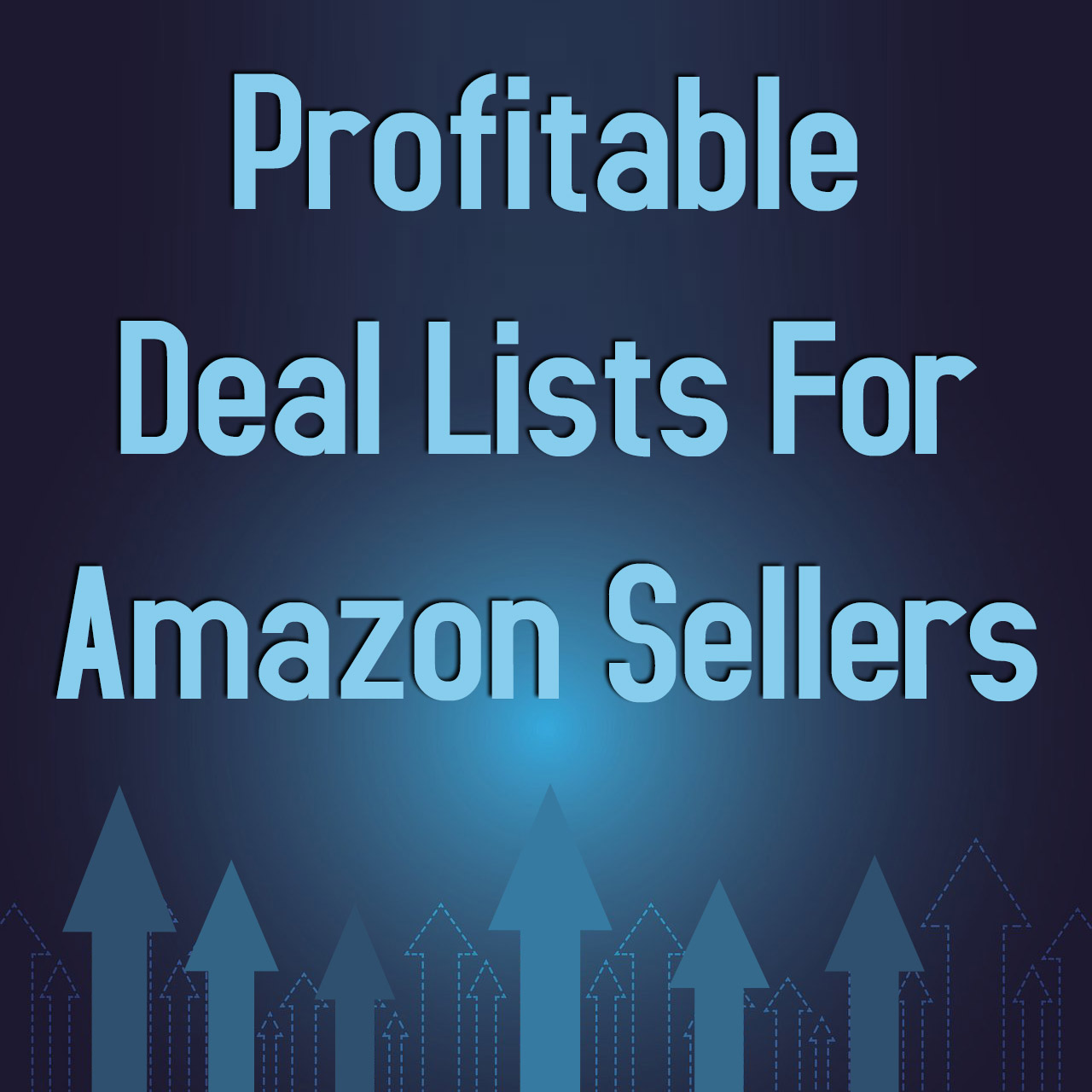 If you're looking for fresh ideas on finding profitable inventory to sell on Amazon, then deal lists just might be what you need to move your Amazon business forward.
A deal list (also called a "leads list" or a "BOLO list") is a subscription based resource that provides you with multiple profitable arbitrage deals that you can decide for yourself if you want to buy in order to resell on Amazon. Some deal lists come daily, some weekly, and some come throughout the day.
On this page, we provide our most recommended online arbitrage (OA) deal lists that we personally trust to provide you with high quality leads to help you meet your Amazon reseller profit goals. These deal lists have been tested and have been found to provide quality inventory leads on a consistent basis. Using deal lists can save you time while also making profits.
New to deal lists? Listen to a recent podcast episode on how to best use a deal list:
Our Top Recommended Deal Lists
Starter leads details:
4-6 daily leads
100% Ungated leads
Average Sales Rank = Top 1%
Average ROI = 75%
Minimum ROI = 30%
Average profit = $12.00
Minimum profit $4.50
Professional leads details:
7-10 daily leads
Mix of gated and ungated leads
Average Sales Rank = Top 1%
Average ROI = 75%
Minimum ROI = 30%
Average profit = $14.00
Minimum profit $5.50
Leads lists max cap:
Limited to 25 members
Bonus features for all lists:
Price history checks
Items cleared of IP complaints
Competition analysis
No lead is a hazmat, oversized, or fragile lead
Amazon is not a competitor
Random surprise bonus leads
Click below for details & pricing info:
6 different and unique lead lists details:
200+ leads per month (sent out M-F)
Average Sales Rank = Top 1%-2%
Average ROI = 77%
Minimum ROI = 30%
Average profit = $9.00
Minimum profit $4.00
Group max cap:
Limited to 15-40 members (depending on the lists)
Bonus features:
Options for leads lists monthly subscriptions AND one day lists
All leads are 100% manually sourced (to find leads with less possible competition)
Click below for details & pricing info: