Not everybody wants to go out and bust the doors and brave the crowds on Black Friday or any of the other big shopping days of the season. Actually, you count me in that number – I am not a huge fan of the big Black Friday crowds and just don't want to have to deal with them. But I also don't want to miss out on the amazing opportunities to find great items for resale, and I've come up with a few ways to take advantage of Black Friday deals without leaving my house.
We all know Black Friday is the biggest shopping day of the year, and there is great money to be made buying up deals on Black Friday and flipping them on Amazon. What some people forget is that stores also have awesome sales the week before Black Friday and the week after. The stores want to keep the money flowing all throughout this Q4 season, and they are eager to have enticing sales over the course of a few weeks, not just on one particular day.
When it comes to online arbitrage (OA), you can find amazing sales at hundreds of online stores for weeks around the time of Black Friday – but you want to be sure and maximize your time and efforts at OA sourcing during this time period, as well as maximize your profits.
And 2022 is sure to be the biggest Black Friday ever when it comes to online sales. More people in 2022 are staying home on Black Friday and all the stores know this. With this in mind they are creating amazing Black Friday sales all month long! You'd be crazy to ignore this big online arbitrage opportunity.
In the rest of this blog post I want to give you my top four tips for OA on and around Black Friday. Here we go!
1. Stay informed on all the Black Friday deals. 
This first point might seem obvious, but if you miss this one, you are missing out on a ton of potential profits. You have to stay informed about upcoming sales or spur-of-the-moment sales on all your favorite online stores.
I recommend using a dedicated email address (in other words, not your personal email address) in order to subscribe to the updates from any stores you like to frequent for OA shopping. Big stores, little stores, whoever you might find – if they have an email list, sign up. You want all of these stores to send you notifications of their sales – and you want them to send you coupon codes!
The reason I recommend using a dedicated email address is that signing up for all these store updates becomes annoying very quickly if you have 20 or more store emails landing in your personal inbox every day. If you use a different email than your normal address, you won't feel overwhelmed with store spam.
BONUS TIP:
If you work with a virtual assistant (VA), you can have them check that dedicated email address for you and stay on top of which stores have sales or coupon codes. No need for you to even deal with all the extra email!
2. Increase your ROI by finding more discounts.
One of the best ways to get an edge on your competition is to increase your return on investment (ROI) by buying your product at a lower price. OA sourcing has some great methods built into the process for finding bigger discounts on the products you find to resell on Amazon.
The first way you can increase your ROI is by getting cash back on your online purchases with cash back sites like Rakuten (formerly Ebates) and Swagbucks. Both of these cash back sites have a Google Chrome extension and a pop-up at the top of the browser to let you know if an online store offers cash back by going through their link to do your shopping. I highly recommend signing up for both Rakuten and Swagbucks and keeping their Chrome extensions active so you never miss out on an opportunity to earn cash back on your OA purchases. Both Rakuten and Swagbucks offer increased cash back percentages on and around Black Friday and Cyber Monday, so make sure you do your due diligence and figure out which site offers the best deal before completing your OA purchases.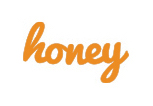 Another great way to increase discounts and increase your ROI is by searching for coupon codes every time you are ready to check out at an online store. We use the Google Chrome extension Honey to automatically check for coupon codes before completing an online order. You never want to check out at an online store without checking to see if you can save some money up front by using a coupon code on your order.
3. Consider upgrading your shipping.
Typically when I'm making OA purchases, I want to buy the minimum amount to get free shipping. The money saved on free shipping is money that can increase my ROI and help me buy more inventory. But when I'm shopping for Black Friday deals online, the time it takes to get my inventory shipped to me for prep and shipment to Amazon is crucial. Sometimes it can be worth it to pay $5 or $10 for expedited shipping on an OA order on Black Friday so that I can get my inventory in to the FBA warehouse faster. Always check to see if online stores are offering discounts on expedited shipping on Black Friday, and take advantage of those discounts when possible.
4. Save time on your OA sourcing by using Tactical Arbitrage.
Let's face it, sourcing via online arbitrage can take up a lot of time. But using Tactical Arbitrage can literally turn 4 hours of sourcing into about 20 minutes. Tactical Arbitrage is online software that allows you to scan an entire category of a store's website to find matches in the Amazon catalog, either by UPC or by product title. Tactical Arbitrage allows you to set up bulk scans of multiple pages and multiple websites to scan at one time, so that you can start a scan and come back to it later after it has finished.
The results of a Tactical Arbitrage scan show you links to product pages on the online store's site and Amazon, links to Keepa, and columns of info on pricing, sales rank, profit, and ROI, among other things. Tactical Arbitrage has other features and methods for doing reverse scans, Amazon flips, and more. For our blog post with a more detailed review of Tactical Arbitrage, click here.
Seriously, the time you can save using Tactical Arbitrage adds up to multiple hours per day. If you want to check out an extended free trial of Tactical Arbitrage, be sure to use the code FULLTIME10 when signing up at www.fulltimefba.com/TA.
If you put these four tips (five if you count the bonus tip from the first tip!) into practice this Black Friday, you will be well on your way to maximizing your profits and increasing your success in your Black Friday OA sourcing.
Now I want to hear from you. Are you shopping online this Black Friday or are you going to brave the stores? Do you have any tips for OA sourcing on Black Friday or Cyber Monday? Please let us hear from you in the comments.
*This post was updated for 2022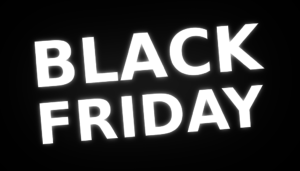 You may already know that Black Friday is an incredible opportunity for resellers to find amazing ROI on fast turning inventory, but many resellers don't know where to start.
Many resellers end up skipping out on the Black Friday sales simply because they don't know what to do. Other resellers assume that you have to spend all day fighting the crazy crowds and long lines in order to find the best inventory for selling online.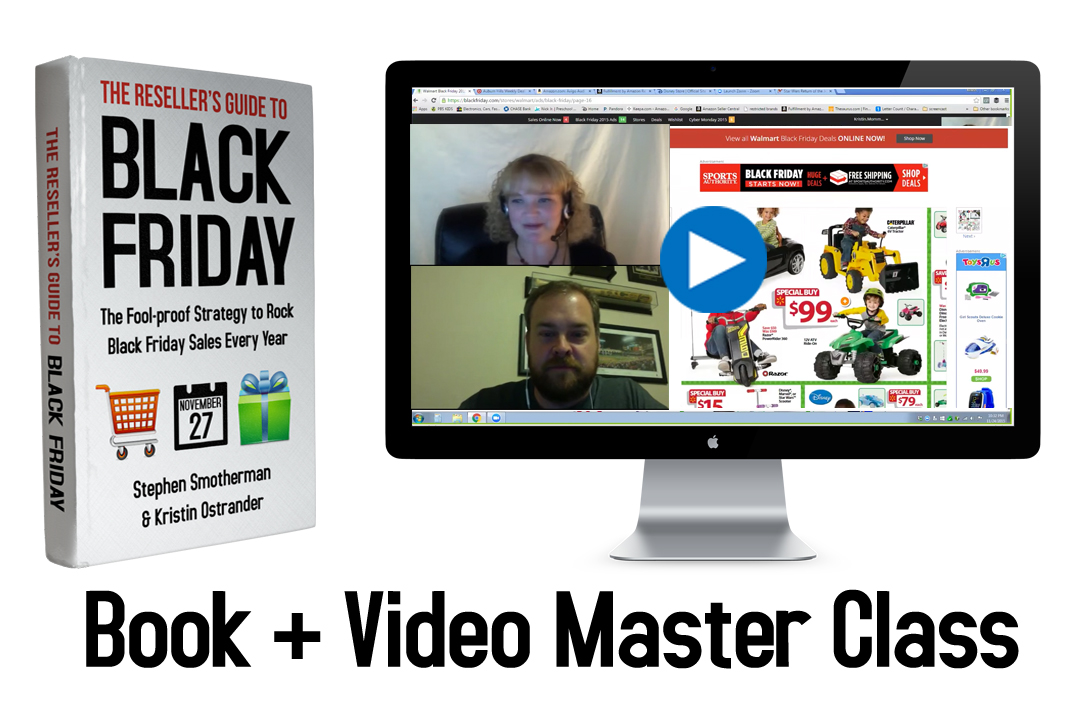 It doesn't have to be that way at all.
I'm excited to tell you that my friend Kristin Ostrander and I (Stephen) created a course called The Reseller's Guide to Black Friday:  The Fool-proof Strategy to Rock Black Friday Sales Every Year. In this combination ebook and online master class, we will walk you through, step-by-step, multiple Black Friday strategies that you can implement in your own Amazon business model.
Here's the cool thing: Kristin and I have completely different Black Friday strategies, yet we are both able to make a killing off of Black Friday sales. She likes to shop Black Friday sales in the stores, while I usually stay home on Black Friday… How can both of these strategies work? We can't wait to tell you in the latest edition of The Reseller's Guide to Black Friday.
Right now, the cart for the Black Friday course is temporarily open, but very soon it will be closing down for 2022 and not open again until 2023. In fact, here's how much time you have left to enroll: