When you're out sourcing, one of the things you need to consider is your competition. Say you're out sourcing at Big Lots and come across an item with a great ROI. You research the item with your favorite scouting app and see that there are other FBA sellers selling this item. Do you join them? Or pass and look for other items with less competition? It's something to consider when making reselling decisions.
In the past, some scouting apps were able to tell you how many of an item a certain seller had in stock, but Amazon changed the way these scouting apps get their information, and now it's a complete mystery. Or is it?

When a scouting app returns the current data for a particular product, it will usually show you current prices, some of your competition, sales rank, and other pieces of information. Wouldn't you also like to know how many of an item one particular seller has in stock? It could make a big difference in whether or not you decide to buy an item for resale. It could be helpful information to know if a few of the lower priced sellers have 5 to 10 of an item in stock before you decide to add yourself as a seller of that item. Even more critical is knowing how many of an item Amazon has in stock. With Amazon's buying power, they could easily have hundreds or thousands of an item in stock at any given time. When Amazon has that many in stock, it's often a good idea to pass on selling that item.
Here are the steps in how I find out how many items someone has in their current FBA inventory:
1. Go to the Amazon sales page for the item in question.
2. Click on the link that shows all of the current product offers (new, used, collectible, etc).

3. Choose one of the current sellers and add their item to your cart.
4. Click on the "edit your cart" link.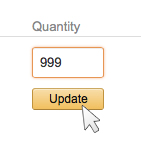 5. Click on the quantity and change it to 10+.
6. Type in 999 (the highest number allowed) and click update.
7. If that seller has under 999 items, then it will state, "This seller only has XX of these available."
There ya go! You now know how many of that item that particular seller has in stock at a FBA warehouse. This method works with 3rd party sellers as well as with Amazon themselves (when Amazon doesn't have purchase quantity limits).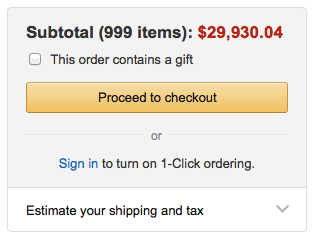 8. I almost forgot! Don't forget to remove these items from your cart. I once had almost $30,000 in my Amazon shopping cart when using this method. I wouldn't want anyone to accidentally buy everything in their cart.
This information is not only good for when you are out sourcing, but also when you are pricing your items. If the three lowest priced sellers all have just 1 item in stock, then depending on the rank, you might want to price your item higher then theirs, knowing that they might sell out while your item is headed to a FBA warehouse. On the other hand, if you see that the lowest priced competitor has 100 in stock, you might want to price more competitively to get a quicker sale. It's all about strategy and what works best for you.
Ok, now it's time for you to put your new inventory research skills to the test! Here is an item that I want you to research. Take a look at the three lowest priced FBA sellers and let me know in the comments how many they each currently have in stock.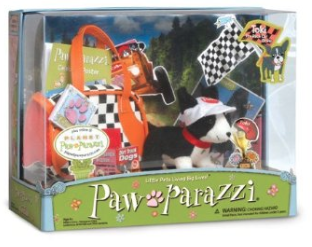 Product:
Noodlehead Pawparazzi Pets – Toki The Pro Race Car Driver
ASIN:
B009UIABAC 
Don't peek below at what others are posting. Do the research yourself. In any case, you never know if someone bought this item on the same day as you are reading this blog post, and the inventory levels have changed.