I'll never forget when my very first wholesale order was delivered to my house… Of course, I had to take a picture – that's me to the right standing in my garage with my first wholesale pallet order. It was the summer of 2015 and I was super excited about receiving my first wholesale order. We worked as fast as we could to prep and send this huge wholesale order to Amazon. As soon as our wholesale shipment arrived at Amazon, we started to see some sales… but then things started to go terribly wrong. Sales started to slow and prices began to tank.
To make a long story short, I ended up actually losing money on my first wholesale order. Sure, I was able to get almost all of the capital back, but overall it was a massive failure.
If you know me, then you know that I'm a "glass half full" kind of guy, and I was able to turn this epic failure into a learning experience. I thought I'd share with you the 6 biggest mistakes I made in my first wholesale order (and the last mistake was the biggest) so that you can set yourself up for successful future wholesale orders.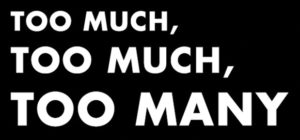 1. Ordered too many items
When ordering products from wholesalers, the items you buy usually come in cases, so buying only one of an item is usually not a possibility. I knew I was going to need to buy multiples, but I must have had my head in the clouds because I bought way too many items.  I honestly should have known better.
Any time you try something new, it's usually best not to jump headfirst into the deep end… but instead to wade in slowly until you get used to the water. In my first wholesale order, I went way too deep and ended up with plenty of inventory that took forever to sell.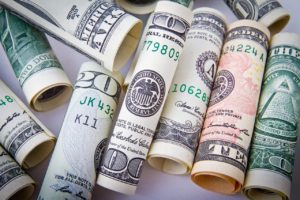 2. Spent too much money
I mean, waaaaaaaaaay too much money. When you're dealing with a wholesale supplier, they'll usually have what is called a Minimum Opening Order amount. Different wholesalers will have different minimum amounts that they'll need for your first order. They have these so the wholesale supplier knows that the buyer is a serious buyer and will be worth the time and energy to work with.
For my first wholesale purchase, the Minimum Opening Order was around $350, but I got caught up in the excitement and totally blew past that minimum. I ended up tying up a lot of my sourcing capital that could have gone to my retail or online arbitrage sourcing.
When you make your first wholesale order, be sure to not go too far above the minimum. Not only do you not want to use too much of your sourcing capital on a method you're not yet confident in, but you'll also want to make sure the items you order meet your expectations. Once you find success in your opening wholesale order, then you can go back and get more.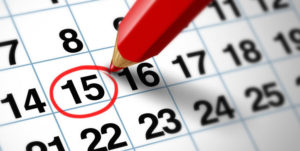 3. Ordered time-sensitive goods
I ordered items that were focused around a specific season, and for the wholesale order to be successful, I needed these items to sell quickly. It turned out they didn't all sell in time and when the season passed, I had to drastically lower my prices in order to get the sales and to avoid any additional monthly or upcoming long-term storage fees.
It's probably best to order items that should sell well all year long when it comes to your first wholesale order. I ended up putting all of my eggs into one basket hoping that all these items would sell by the end of that season, and I ended up paying for it.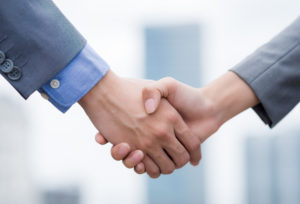 4. Didn't negotiate
I've negotiated deals to get a better price most of my life. I can do it at garage sales, thrift stores, and at retail stores with store managers. Most of the time I'll say, "If I buy all these items, will you give me a discount since I'm buying so many?" Most of the time I can get a small percentage off of the overall total. That one question has saved me thousands of dollars… but for some reason, I just never thought about it with this order.
Now, don't get me wrong, I understand trying to negotiate a better deal on the first order isn't always the best way to introduce yourself to a supplier, but remember mistake number 1 and 2 from above? I ordered way too many items and spent way too much money. If I was ordering the minimum, I would not have asked for a discount, but since my first order was a great deal higher, I think I could have negotiated a better deal.

5. Made faulty assumptions
I made two very incorrect assumptions that cost me both time and money. My first assumption was assuming that my shipping was going to be free. I guess with all of my online purchases in the past, I assumed an order this big would qualify me for free shipping. I had no basis for this assumption, and when I saw the final shipping costs, it ended up eating into the profits I had calculated.
I also assumed that the items I was buying would not come poly-bagged. My first wholesale order had many items that were going to need poly-bagging in order to send to Amazon. I ordered a ton of poly-bags and suffocation warning labels so that when the items arrived, I could bag them up and ship them to Amazon quickly. As it turned out, the items were sent already poly-bagged and had a printed suffocation warning label on them. So now, I have what seems to be a lifetime supply of poly-bags in my office.
When you are making your first order, don't be afraid (or too proud) to ask your supplier questions. Even if you think the questions are elementary, go ahead and ask so you are able to make knowledgable decisions.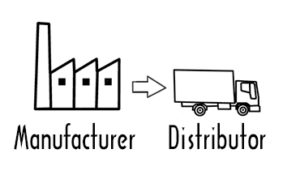 6. Didn't realize difference between a manufacturer and a distributor
This ended up being my biggest mistake. If I could have known this and applied that knowledge to my wholesale sourcing strategy, then most of the other mistakes from above could have been avoided.
When you purchase from a manufacturer, you're buying directly from the maker of the product. You'll be able to buy your inventory with the highest possible discounts. You might have to go a little deeper when buying from a manufacturer, but knowing you're getting the best deals usually outweighs how deep you might have to go.
On the other hand, when you purchase form a wholesale distributor, you're working with a middle-man who needs to take his cut of the profits. The distributor buys directly from the manufacturer and then marks up the inventory so that he can make a profit. Then the distributor offers up these wholesale items to us with smaller minimum orders than the manufacturer requires.
As you may have guessed by now, my first wholesale order was purchased from a distributor. When I got my huge wholesale order processed and sent to Amazon, I immediately began to see some sales come in, but after a short time the competition started to come in (who probably got their inventory from the manufacturer at better prices) and the prices tanked quickly.
In the end, I was able to recoup almost all of my capital back from that first wholesale order. I know some people will think that it was a waste of time and money, but I don't see it that way at all. While the order ended up not meeting my expectations, it did provide many valuable lessons. I have taken these lessons and applied them to future orders and have seen great success.


While my first wholesale order wasn't a success, I have applied the lessons I learned from that order to all of my current wholesale orders. I now simply love sourcing and creating wholesale orders. I've found some great companies to work with and have reordered many items over and over again. I'm most thankful to my wholesale mentors Dan and Eric from The Wholesale Formula. After taking three different courses on selling wholesale items on Amazon and not finding the success I was looking for, finally the teachings from The Wholesale Formula just plain worked!
Want some free wholesale training? Dan and Eric created a free video series focused on successfully adding wholesale to your Amazon FBA business. The content in that free video series is the same content that I heard in my phone conversation with Dan… and more! Right now, this free video series is LIVE, but I know for sure it will not be free to watch for much longer. To watch the free wholesale training videos now, just click here.

Do you have any worries about making a wholesale order mistake? Have you ever placed a wholesale order before? Did you make any mistakes? What did you learn from your mistakes? I'd love to hear from you in the comments.

The Wholesale Formula cart is OPEN!
SPECIAL BONUS PACKAGE
If you purchase The Wholesale Formula through my link you'll not only get The Wholesale Formula video course (with all the bonus videos, live webinars, secret Facebook group, etc.), but you'll also get THREE special bonuses from me.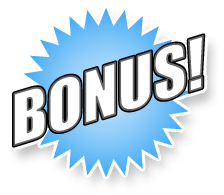 BONUS #1 – Access to ALL of my active digital ebooks and video courses for FREE!
You'll get:
JumpStart Amazon ($397)
Next Level Amazon ($177)
The Reseller's Guide to How to Keepa Camel ($97)
The Reseller's Guide to Selling Shoes ($87)
The Reseller's Guide to a Year in FBA ($117)
Married to Reselling ($27)
The Reseller's Guide to Board Games ($67)
The Reseller's Guide to Sales Rank ($14)
And our newest course launching later this year
That's over $1000 in bonuses so far (yes, there are more coming). These are not made up prices for items I never sell… this is over $1000 in real content that I regularly sell at full price all year long. You can get it all for free.
BONUS #2 – Exclusive access to this master class: How to Maximize Your Profits with The Wholesale Formula
In this exclusive master class, I'll teach you:
How to turn the wisdom of The Wholesale Formula into actual results
What to expect in your first few months of buying from wholesalers
How to overcome your fears of securing new wholesale accounts
Strategies to succeed with wholesale while still doing RA, OA, or both!
How you can outsource key parts of wholesale to free up more time
and so much more!
Again, this exclusive master class is only for those who purchase The Wholesale Formula through my link.
BONUS #3 – Exclusive access to The Wholesale Formula Viewing Plan
Another bonus? Why not!? If you get The Wholesale Formula through my link I'll also throw in The Wholesale Formula viewers guide. One of the few negatives that comes with purchasing any video course is feeling overwhelmed with all of the videos you need to watch and learn from. Which videos are the most important? Is there a video I can watch later rather than sooner?
In this exclusive bonus, I'll give you my Wholesale Formula viewers guide that will outline the best way to consume the training videos. I'll break all the videos down into a simple plan for you to follow to maximize your time and investment.
That's over $1000 in FREE bonuses just for getting The Wholesale Formula through my link.
If you're curious about what comes with The Wholesale Formula, you can click here to find out more. The package includes a full length wholesale video training course, replays of all the previous webinars, as well as access to new webinars that will be recorded live this year. You'll also get access to a secret TWF alumni Facebook group, video modules on how to train a VA to do wholesale sourcing for you, and so much more.
But hurry, as the cart to get The Wholesale Formula closes in only: