While advertising on Amazon seems like a good idea for private label sellers or brand owners, most resellers (focused on retail arbitrage, online arbitrage, and even wholesale) assume that advertising on Amazon is simply not for them.
This can't be further from the truth. In fact, since most arbitrage resellers don't advertise, this creates an amazing opportunity to separate yourself from your competition and get TONS more sales.
Let's break down all of the top benefits why resellers (like you and me) should be advertising their inventory on Amazon:
1. More Consistent Sales
Obviously, all sellers need customers. And while Amazon is famous for driving loads of traffic to their website, that traffic still needs some help finding your specific inventory to buy. Even a small budget of well-spent ad dollars will help you reach more customers, which will translate into more sales. The more eyeballs you have on your inventory, the more sales you'll get. And since advertising helps you get faster sales, this also helps your IPI (Inventory Performance Index) score.
2. Less Competition
If you're selling an item on Amazon with other sellers (your competition), then you need all the help you can get in order to earn the next sale from the shopper browsing on Amazon. When you advertise, your inventory item shows up near the top of the search results. With 80% of sales on Amazon coming from the first page of search results, you want to be on that page. Advertising puts you near the top of the first page. Plus, if a customer clicks on your item then you'll automatically be in the buy box (AKA: Featured Offer). With over 80% of all Amazon sales coming from the buy box, your chances of getting the the next sale are very high.
3. Higher Profits
Yes, it's totally possible to put a small amount of money into advertising and actually sell your inventory at a higher price that your competition. Usually, the more sellers there are in a listing, the faster the "race to the bottom" becomes with sellers trying to get the next sale solely by being the lowest priced offer. But when you advertise, you can keep a higher competitive price, ignore the race to the bottom, and highly increase your chances of getting the next sale. That way, you can sell out before the price tanks.
4. Better Cash Flow
Running an ad for your inventory makes it more visible and sell much faster than not using advertising. The faster you can sell your inventory, the faster you can reinvest your profits. This creates better cash flow in your business. Selling faster is always a better situation because it frees up your money for the next great buy. Over time, this can cause a big snowball effect of profits.
Advertising = More Sales
Since advertising will get you more sales with less competition, higher profits, and more predicable cash flow, it seems like every arbitrage reseller would be using advertising… except almost nobody is.
This provides you with a perfect opportunity to differentiate yourself from almost all other Amazon sellers.
But here's the deal: The strategies that private label sellers or brand owners use for advertising are completely different from how resellers (like you and me) should be doing advertising. With that in mind, my friend Jo Ann Zimmerman created a course specifically for Amazon resellers to learn how to advertise their RA (retail arbitrage), OA (online arbitrage), and wholesale sourced inventory on Amazon! Her new course is called…
AMAZON ADS 101: PPC FOR RESELLERS
AMAZON ADS 101 is a comprehensive video training program that includes complete and detailed explanations on all things advertising on Amazon.
While other trainings for advertising on Amazon are aimed at private label sellers and brand owners, whose goals and needs are very different from resellers like you and me, this course is designed specifically for Amazon resellers (who do retail arbitrage, online arbitrage, and wholesale sourcing) and includes everything you need to know to get started and succeed with Amazon ads.
I know you like saving big, so if you enroll in the AMAZON ADS 101 course today and use the limited-time coupon code FULLTIME20, you'll save $20 off the cost of the course!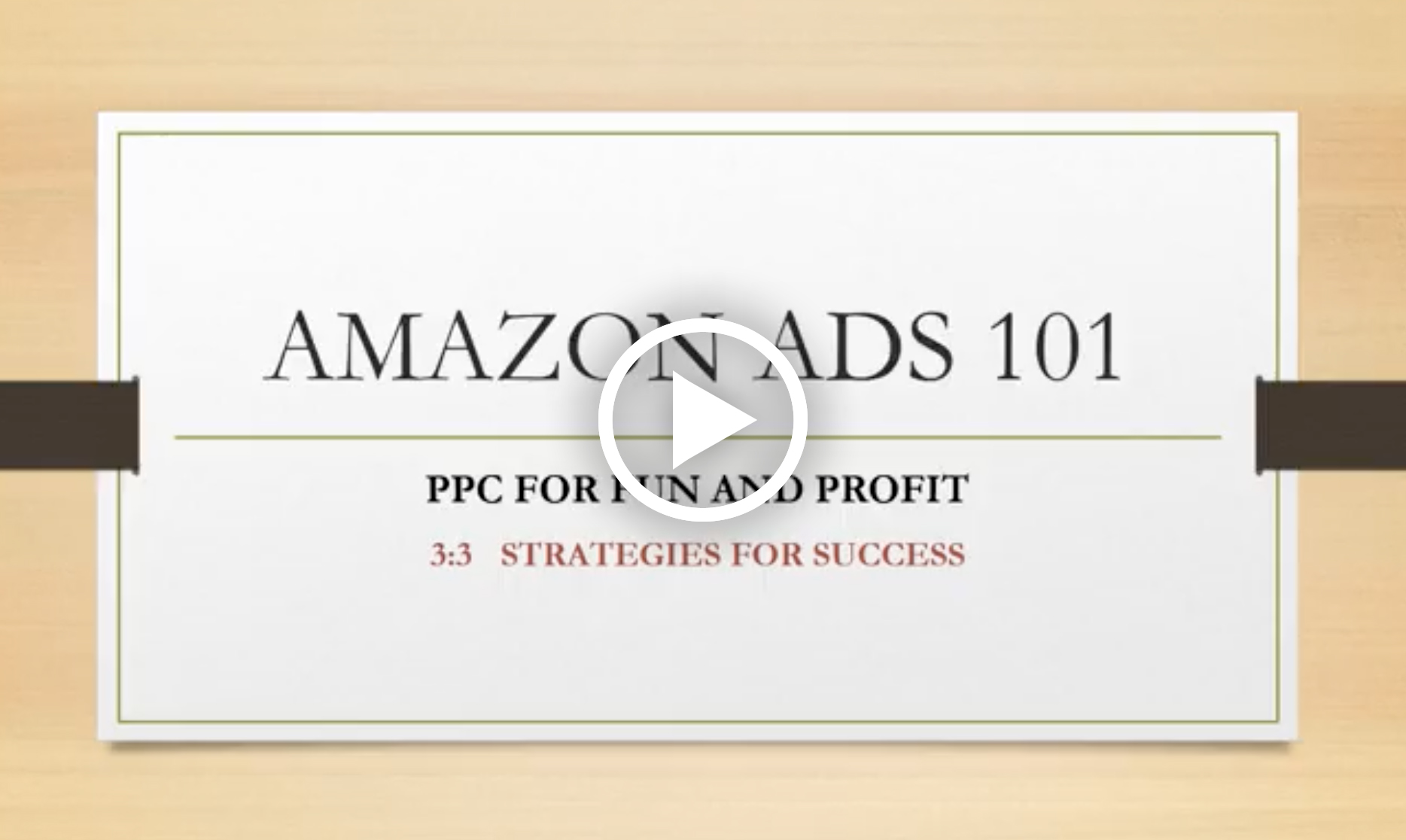 I got a pre-release advance access to the course, and I highly recommend it. Before this course, my advertising on Amazon was mediocre (at best). I tried to figure it all out by myself but was making so many mistakes. I was even losing money on some of the items I was trying to sell via Amazon ads.
Now, after taking the course and putting the content Jo Ann teaches into action, I have started seeing much better results in my advertising dollars spent. Yes, it's totally possible to put a little money into advertising and see your sales and profits increase.
If you enroll in the AMAZON ADS 101 course and use the limited-time coupon code FULLTIME20, you'll save $20 off the cost of the course!