In the spring of 2017, I got a message from Kimberly of InventoryLab. She knew I am a huge fan of both InventoryLab and Scoutify (the Amazon sourcing app that comes bundled with InventoryLab). She wanted to know if I wanted to be a beta-tester for the all new Scoutify 2 sourcing app.
Heck yeah!
I've been a Scoutify user for three years, and I wondered how the new Scoutify 2 would be any different. I already use the original Scoutify all the time to make my best Amazon FBA sourcing decisions. How could Scoutify 2 be any better?
Then came the day when I finally got the beta-version of Scoutify 2. On the very first day my mind was blown. Soon after I downloaded the app, I was gushing to Rebecca about all the new features and options. Scoutify 2 really is a game changer in so many ways. I can't wait to tell you more about it.
Since this is an app review, I made a video of me talking about the app and showing you the top 5 new features in the all new Scoutify 2.
Once you start using Scoutify 2, you'll wonder how you were able to sell on Amazon without it. The original Scoutify was already at the top of my list of favorite sourcing apps, but now Scoutify 2 is in a league of its own.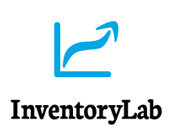 You can download Scoutify 2 for free, but you need a paid subscription to InventoryLab to use it. To get a 30-day free trial to InventoryLab, all you need to do is click here and sign up today. You'll be able to use Scoutify 2 and make even better and faster sourcing decisions.
If you are already a Scoutify user, please note that Scoutify 2 is an entirely separate app; your current Scoutify app will not update to the newest version. This means you can still use the original Scoutify app to source while at the same time learning all about the new Scoutify 2.

How to download Scoutify 2 today:
Open up the app store on your smartphone
Search for Scoutify
Find the app labeled Scoutify 2
Download and start using today!
Have you tried the new Scoutify 2 sourcing app yet? What do you think? Any ideas on how to make it ever better? I'd love to read your opinions in the comments below.