Has it been your dream to work from home and be your own boss? In today's world, being your own boss is becoming more and more realistic every day. But do you have the characteristics needed to become a successful work-at-home entrepreneur?
I know that not everyone who reads this blog has the goal of making FBA their full-time job. Many of you subscribed to the blog to take advantage of all the free tips and how to articles that we post weekly. But if your goal is to make FBA your full-time job, then take this little quiz and see how you stack up. These questions will help you determine whether or not you are ready to take the plunge. Count each "yes" and then see how you stack up. Let's get started.
1. Do you like work that offers challenge, change, variety, and even some elements of risk? 2. Are you willing to invest your own money in your Amazon business venture? 3. Are you comfortable with NOT receiving a predictable paycheck? 4. Are you willing to spend as much time and effort as it takes to make your business successful? 5. Do you actually enjoy the day-to-day details of running your Amazon business? 6. Are you flexible enough to deal with the ever changing market of supply and demand? 7. Do you enjoy learning more and more about being a successful Amazon seller? 8. Are you able to bounce back and learn from failures or temporary setbacks? 9. Are you optimistic, passionate, and persistent about your work? 10. Are you confident that you are capable of being a successful as an Amazon seller?
Count up the number of times you said Yes above and see how you stack up below: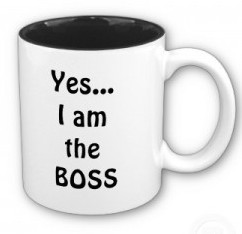 8 to 10 – Full Steam Ahead – If you answered Yes to 8 to 10 of the above questions, then you most likely have what it takes to start moving towards making FBA your full-time job. You are someone willing and able to take calculated risks based on both your experience and solid information. You're probably even energized by selling on Amazon because it offers you opportunities to master challenges and grow. You're an independent thinker, but willing to listen to the wisdom and advice of others. I'm not telling you to quit your day job just yet, but you seem to have the main ingredients for a successful transition into full-time FBA.
5 to 7 – Move Forward Slowly – If you answered Yes to 5 to 7 of the above questions, then you have some of the key characteristics, but you need to move ahead slowly. Take a moment to write down your strengths and weaknesses (both personally and in business) and determine what you need to develop before you start making the transition towards selling on Amazon as your full-time job. Capitalize on your strengths, and seek to improve upon your weaknesses. Read as much as you can about selling on Amazon, working at home, and what it takes to be a successful entrepreneur. There are so many affordable ebooks you can find to help improve upon your weaknesses (some are even free!).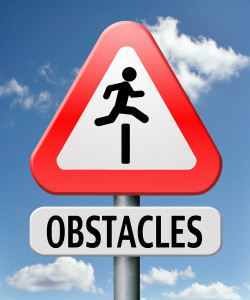 0 to 4 – Prepare For a Hard Journey – If you answered Yes to 4 or fewer of the above questions, then you have a hard road ahead of you. I'm not at all telling you to ditch the goal of working for yourself completely. If you still cringe at the idea of being an employee for someone else, do not fear, there is still hope. The road will be harder, but it's still possible to overcome the obstacles ahead and become a successful work-at-home entrepreneur. If you are determined to make this work, then take that passion and move forward very, very slowly. Read as much as you can on all areas of your business. Take online courses like JumpStart Amazon. This course helps walk you through step by step what you need to do to start and succeed in selling on Amazon.
No matter how you scored on this quiz, I truly believe that you can be successful with selling on Amazon via FBA. Whether you end up working FBA as a full-time job or you use FBA as a side business or hobby, you can count on this blog to bring you informative and relevant articles that will help take your business to the next level.
For those of you who have set the goal of making FBA your full time job, here are a few final thoughts about starting the journey towards being your own boss and working from home via FBA:
1. You don't have to start immediately. Please don't quit your day job today and jump into Amazon. It takes time to plan, and once you start selling on Amazon, it takes time to build up your income so that you can support yourself and your family. Selling on Amazon FBA is still a relatively new thing, so there is still time to learn as much as you can about what it takes to build a solid, successful, and profitable business. Make a plan, set goals, and take things one step at a time.
2. Success with being a work-at-home entrepreneur is so much easier when you believe in yourself. Being surrounded by family and friends that believe in you is also very helpful. It's so much easier to believe in yourself when you focus on your skills, interests, and expertise. If there are parts of this business model where you lack confidence, be a reader and learn all you can to boost your skills to the next level.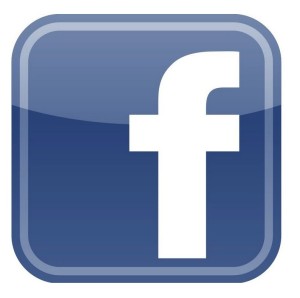 3. You don't need to go at this alone. Joining FBA-related groups online will surround you with like-minded individuals who are willing to help you along the way. We'd love for you to join the Full-Time FBA facebook group!
So how did you score? If you'd like, comment below and share with us how you did. Number 3 (not receiving a regular paycheck) was the biggest hurdle I had to overcome, but over time, I was able to make it work for me. Do you have an obstacle you want to share? Feel free to share in the comments.