Unethical shortcuts may help you earn money fast in any business, and Amazon FBA is no exception. If you want to know the quickest, easiest, possibly questionable ways to make a buck on Amazon, there are plenty of folks out there to give you advice.
I'm not that guy. I just won't do it.
Unethical shortcuts may help you earn money fast, but at what cost?
Unethical shortcuts could cost you your business, but more importantly, they will cost you your integrity. My good name and my good conscience are worth more to me than any amount of money.
Here are a few ways to make fast money through Amazon FBA that I won't ever encourage you to do: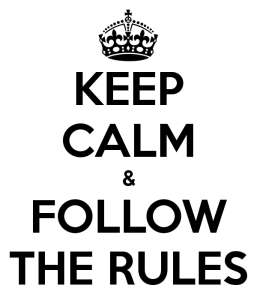 1. I will not encourage you to bend the Amazon rules.
There are a few popular teachers out there in the world of Amazon FBA who would tell you it's ok to bend the Amazon rules, as long as you're making good money off of it and no one catches you. Some book sellers would tell you, "You know what, as long as the book looks close enough to new, just go ahead and list it as new – you'll make more money that way." But I will always advise you that bending the rules and fudging on the condition of your inventory is one of the worst things you can do as a seller.
You've heard me say this plenty of times in past blog posts and Periscopes – when it comes to condition, round down, not up. If the packaging of a retail item is scuffed up or torn, then the item is not new. You cannot write anything in the condition notes for a new item. You cannot note that the box is damaged but the item is new. If the packaging is not new, the item is not new. This is the entire reason the condition "used like new" exists. If you bend the Amazon rules this way, you will have your seller account suspended sooner or later. Don't do it. It's not worth it.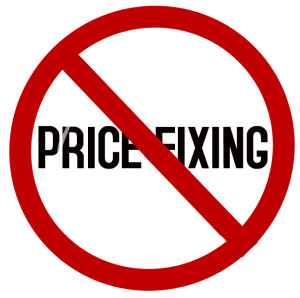 2. I will not advise you to contact other sellers about prices.
If you contact sellers of the same item as you and talk to them about agreeing on a price, you're not only breaking the Amazon guidelines, you're breaking the law. You are participating in price collusion. If anyone ever tells you that a good way to avoid the "race to the bottom" on a price is to contact all the other sellers and agree on a price, they are giving you awful advice.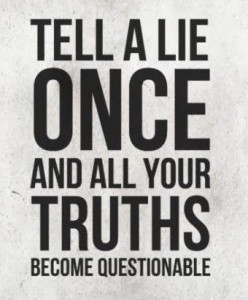 3. I will not tell you to lie to Seller Central when it comes to repairing your feedback.
One of the most frequent questions that comes up for FBA sellers is how to take care of negative feedback. Some people would advise you to just open a ticket on every single negative feedback and make up something to get the feedback removed. Lying to Seller Central is a terrible practice, and not just because lying is unethical. If you are caught lying by Seller Central – or worse, if you're ever suspended and then you're caught lying – your account will be marked that you were attempting to deceive Amazon. You will have a very hard time convincing Seller Central to believe you about anything from that point forward.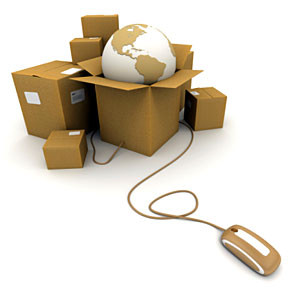 4. I will not encourage you to take harmful shortcuts like drop shipping.
Yes, you can make a lot of money (and do it really fast) by drop shipping to Amazon customers. Drop shipping is when you list an item as merchant fulfilled on Amazon, but you don't actually have it in your possession to sell to an Amazon customer. When you get a sale, rather than shipping it yourself, you order it from another online retailer and have it shipped to the Amazon customer. People have made tons of profits selling on Amazon this way, but it is an extremely dangerous practice as a seller.
Drop shipping is so appealing because you never have to touch inventory. All you do is list. No shopping, no prepping, no shipping. Looks like a sweet way to make money, right? Wrong. How many times have you personally made a purchase online and ended up getting the wrong item sent to you? How many times have you made an online purchase and didn't receive the item within the time frame you were told to expect? Those things happen all the time with online retailers, and if you drop ship to Amazon customers, it's a matter of when, not if, it will happen to your customer. And when, not if, it happens, your seller account will suffer. Drop shipping is one of the fastest ways to get your seller account suspended.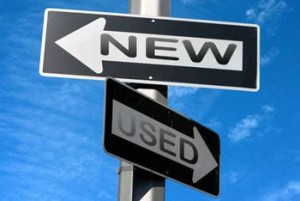 5. I will never advise you to use comingling with your Amazon inventory.
Comingling is not against the Amazon rules, but it's a shortcut that is destined to backfire on you. Say you send in a DVD in new condition that you can guarantee came from an authentic source, but you comingle and don't have the item stickered with your seller account info. When a customer buys that DVD, you have to trust that every other seller of that particular DVD also sent in an item in new condition that came from a guaranteed authentic source. Sad to say, there are a lot of sellers out there who either purposefully or unintentionally attempt to sell inauthentic items or used items labeled as new. But if you comingle and that other seller's inauthentic or used item is sent to your customer, you are the one who will get in trouble for it. Comingling might save time, labels, and printer ink, but don't do it. The risk to your seller account is just not worth it.
When all is said and done, your integrity and your seller account are worth more than any profit to be gained from taking questionable shortcuts. Work hard, read the Amazon guidelines, follow the Amazon guidelines – those are my biggest words of advice to you today. Growing an Amazon FBA business is a marathon, not a sprint. Growing an Amazon FBA business is like cooking in a crockpot, not a microwave. I'm all about finding ways to save money, outsourcing whenever you can, leveraging the precious resource of your time – but never, never, ever if it means taking unethical shortcuts.
Ok, I'm done. Stepping off my soapbox. Back to work, everyone. Make today profitable and full of success in life and business.