Today we have a guest post from Mark Faggiano. Mark is the founder and CEO of TaxJar. We hope you find the information as helpful as we have.
I get it. Sales tax can be confusing and intimidating. The rates change from location to location. The laws change from state to state. And don't get me started on the legalese. What the heck is "nexus" anyway?
As the founder of TaxJar, I talk to eCommerce sellers of all experience levels every day. Over and over I've found that several common fears prevent sellers from tackling sales tax. These include:
1. Sales tax is governed at the state level – Sales tax laws are created at the state level, so there's no central, overarching

"IRS" for sales tax in the U.S. For this reason, one state might consider some items (like groceries or textbooks) taxable, while another might not. Or one state might want sellers to file their sales tax returns on the last day of the month while another will want to hear from that same seller on the 20th day of the month.  Dealing with multiple states' laws can present a major challenge right out of the gate for eCommerce sellers.
2. Sales tax laws were written for brick-and-mortar businesses – Another reason sales tax can be so intimidating? The laws simply weren't written with eCommerce sellers in mind. The language and thinking around many sales tax laws simply don't apply.  For example, sometimes shipping charge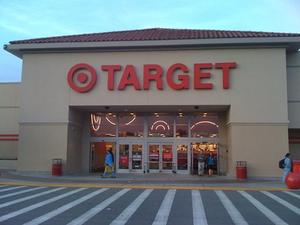 s aren't taxable if a customer has the option to physically pick up a product at your location. This is, of course, impossible for Amazon sellers (among others). States are still interpreting their laws when it comes to online
sellers.
3. There are a lot of rumors and misinformation out there – I demystify sales tax misconceptions e
very day. Common rumors include that online sellers don't have to charge sales tax at all, or that Amazon takes care of all sales tax obligations if you use their sales tax collection service. Sales tax can seem much more complicated when you're trying to untangle fact from fiction.
But fortunately…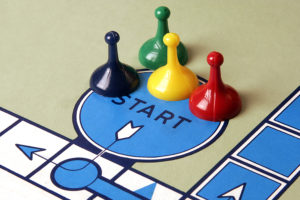 Getting started is the hardest part – How many times have you dreaded a task like going to the gym or tackling a stack of laundry only to find that things are smooth sailing once you get started? Sales tax is the same way. Once you get started, it all clicks into place. Remember – states want you to collect sales tax from your buyers because it funds their budget items like roads and schools. And tools like TaxJar are here to help when you get stuck.
Now that I've talked about why sales tax is so intimidating, let's demystify it together.
The 5 Basic Steps to Sales Tax Compliance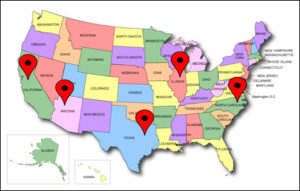 1. Determine your sales tax nexus states.
"Nexus" is Latin for a "tie" or "connection," and sales tax nexus simply means that you have a tie or connection to a state that requires you to collect sales tax from buyers in that state. As I mentioned above, every state's laws are different, but a few common factors generally create nexus: having a location or personnel in the state, attending a trade show in the state, or having other ties, such as a 3rd party affiliate or trade show presence, in a state.
Also, with the recent exception of Virginia, storing inventory in a state creates sales tax nexus in that state. This is where Amazon sellers often run into the intimidation factor. That's why, if you are a new online seller, we often recommend starting with your home state when it comes to sales tax.
You can read a whole lot more about how to determine your sales tax nexus states in our free Sales Tax for Amazon FBA Sellers guide.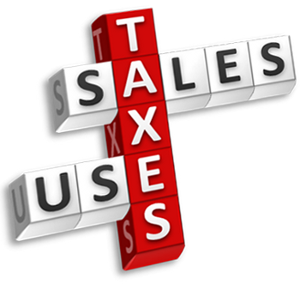 2. Register for a sales tax permit in your nexus state(s).
Once you've determined your nexus states, your next step is to register for a sales tax permit in that state.
Don't skip this step! Most states consider it unlawful to collect sales tax without a permit. (They're suspicious, and afraid you'll tell customers you're collecting sales tax while really keeping that extra percentage of the sale in your pocket.)
You can find step-by-step guides to registering for a sales tax permit by state here.
When you register for your sales tax permit, the state will tell you how often and on what dates they want you to file a sales tax return.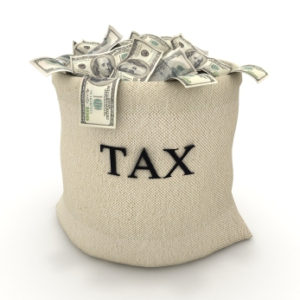 3. Collect sales tax from your buyers.
Once your business is registered to collect sales tax in a state, your next step is to ensure you're collecting sales tax from your buyers in that state. If you sell on multiple channels, be sure you're collecting sales tax on all of your shopping carts.
Out of the most popular shopping carts, Amazon has one of the most sophisticated when it comes to sales tax settings. To use Amazon's sales tax settings, you'll need to be a Pro Seller and then tell Amazon in which states you'd like to collect. You can find step-by-step instructions for setting up your Amazon sales tax settings here.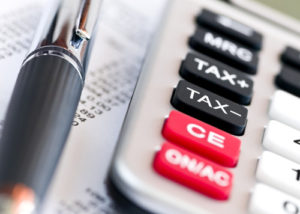 4. Report how much sales tax you've collected.
When it comes time to file your sales tax return, your next step is to report how much sales tax you've collected from customers in each state.
Unfortunately this isn't as simple as sending the states a single amount. The vast majority of states want you to break down how much sales tax you've collected by city, county and other special taxing district. In essence, they require you to help them distribute the funds collected to the right part of the state.
This is where sales tax automation can help. Tools like TaxJar will integrate all of the channels you sell on and give you all of your sales tax collected in return-ready reports. As your business grows more complex, automation takes sales tax off your plate.
5. File your sales tax return(s).
Now that you've reported how much sales tax you owe, your final step is to file your sales tax return and remit payment to the state.
You have a few options here. You can take your sales tax report and file online, or you can let a sales tax automation service file your sales tax for you. Either way, be sure you file on time to avoid fine and penalties. Some states will even give you a sales tax discount for filing on time! That means you get to keep a small amount of the sales tax you collected in your pocket!
Also don't forget to file every time you have a sales tax return due, even if you don't owe any sales tax to the state. Some states will fine you or even revoke your license for forgetting to file.
And that's it – you've successfully mastered sales tax!
I know this is a lot of information, but most sellers tell me that once you face the learning curve, handling sales tax will become just another routine (but not necessarily fun) part of your business – like counting inventory or recording expenses.
Do you have questions or comments? Ask here or over in our Sales Tax for eCommerce Sellers Facebook Group.
For a much more in-depth explanation of sales tax, download our free Sales Tax for Amazon FBA Sellers guide.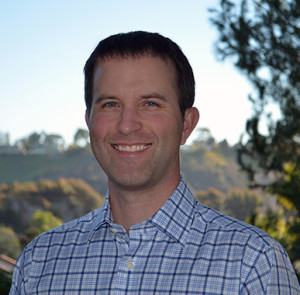 Author Mark Faggiano is the founder and CEO of TaxJar, a service built to make sales tax compliance simple for eCommerce sellers. Click this link to get a 30-day-free trial of TaxJar today and eliminate sales tax compliance headaches from your life!