It's so frustrating. You're out sourcing for inventory and finally find a profitable item, only to discover you're restricted from selling that item on Amazon. Seriously?! When this happens to me, I usually just put the item back on the shelf and keep sourcing. I try to forget about that restricted item and move on with my day.
Notice I said I would try to forget about that profitable restricted item. Some days it's easier than others, but usually it would eat at me that I couldn't sell that item.
But not anymore.
I've discovered a simple trick that has the potential to turn many of those restricted items into profits! You heard me right. Restricted items don't always have to be a dead end now.
In the video below, I'll show you how I use the sourcing app Scoutify in an atypical way in order to make more profits, even though Amazon tells me I'm gated from selling these restricted items on Amazon.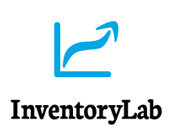 If you're interested in learning more about InventoryLab and their sourcing app, Scoutify, then be sure to click here and sign up for a free one month free trial. I can't image doing my Amazon FBA business without both InventoryLab and Scoutify. They are as essential to my business as my right and left hands.
Now you know how you can turn Amazon restricted items into profits! Most people won't take the time and put in the work to do a little extra research while they're out sourcing. But you're not like most people, are you? You know the value of a little hard work and how it rewards your pocketbook at the end of the day.
Now, I'd love to hear from you. In what ways do you get creative and cash in on items you can't sell on Amazon? I always love to hear ideas on new ways we can turn our big road blocks into minor speed bumps. Let me know in the comments other ways you've been resourceful and come up with solutions to problems that other people might have given up on.