It's almost summer, and the perfect time to plan a sourcing road trip! Combining a road trip with FBA sourcing is a great idea that combines the fun of a road trip with sourcing in new and exciting places. Imagine driving to a location far from home and stopping at rural Walmarts along the way to find older clearance items you can't find anywhere else. Imagine the possibility of finding new "honey holes" for FBA inventory. Think about how much fun it could be to source at your favorite stores in a new town and find even more of the items you've already sourced in your own hometown. The possibilities are endless.
Over the years, Rebecca and I have had a lot of experience taking arbitrage road trips. One year, Rebecca and I planned a three-day sourcing road trip to Kansas City, Missouri. We live in Fort Worth, Texas, and both thought it'd be fun to take our sourcing on the road. We booked two nights at a hotel in Kansas City and left Fort Worth on a Friday morning. On our way to Kansas City, we stopped at a few "middle of nowhere" Walmarts and were able to find some very profitable inventory. These rural stores are great because not many resellers hit these spots on a regular basis.
When we got to Kansas City, we checked into our hotel and headed for Kauffman Stadium to see the Royals Major League baseball team in action, just a few months before they made it to the World Series! Rebecca and I are both fans of baseball, and visiting every Major League Baseball ballpark is on our bucket list. What better way to liven up our sourcing trip than to work in two baseball games on the road?
Friday night we watched the Kansas City Royals beat the Los Angeles Angels thanks to an Omar Infante grand slam. It was a thrilling game and lots of fun.
On Saturday morning, we got up early and began to source. Before our trip, I made a map that included many of our favorite sourcing stores. We sourced all morning and found some really great inventory items. Come lunchtime, we headed back to Kauffman Stadium for an afternoon baseball game. This time, Rebecca and I went to the stadium early and toured the Royals Hall of Fame and walked all the way around the stadium. It was a lot of fun for both of us. The game began, but the clouds started rolling in. Before the sky fell, Rebecca and I decided it was time to go. Sure enough, the rain came hard, and the game was delayed.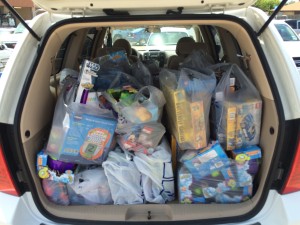 While the game was under a rain delay, there was no time to waste for Rebecca and me. We went back to sourcing and continued to find some amazing deals at stores all over Kansas City. We sourced the rest of the day, filled up our van, and headed back to the hotel for the night. Bright and early Sunday morning, we packed up all of our things and made the drive back home to Texas.
That road trip to Kansas City was awesome. It was a lot of fun sourcing in a new city and watching the Royals play at Kauffman Stadium. It didn't hurt that the Royals were also giving away free hats at one game and free bobbleheads at the second game. I sold those freebies on eBay and it helped pay for the game tickets and stadium parking. Not a bad deal.
If you're looking for a fun way to travel to new locations, source new stores, find more inventory, and increase your Amazon FBA profits, then a sourcing road trip might just be for you. As long as sourcing (or other work-related activities) are your primary objective, then you would be able to write off the mileage and business-related expenses. I know from multiple experiences that it is possible to make a trip like this profitable, even after all of the travel expenses.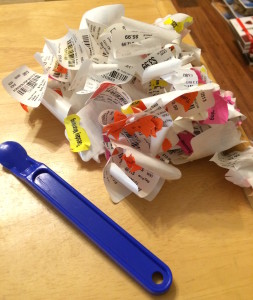 Rebecca and I have gone on many sourcing road trips and have really found it to be both refreshing and a fun challenge for our business. One night, after coming back to the hotel room after a huge rural Walmart haul, we were so excited about all the inventory items we found that we actually took off all of the price stickers in the comfort of our hotel room. That's right. We actually brought all of the items into our hotel room. You should have seen the faces of other guests as we loaded up the bellhop luggage cart with bags and bags of Walmart items.
Maybe a sourcing road trip is just the thing to help give you and your FBA business the kick it needs to get out of your comfort zone and source new places – or your normal places in new cities. Take a look at a map and see what surrounds you. See if there are any non-work-related activities you can combine with your sourcing trip. Maybe combine a sourcing trip with white water rafting… or a sourcing trip with camping at a beautiful state park. Maybe you could source on your way to and from a national landmark you want to visit…or to and from a city or state on your bucket list. The possibilities are endless.
Now, you don't have to travel long distances to make the most of an arbitrage road trip. In fact, some of my most profitable road trips were just day trips where I just sourced all day in a new location. I would drive a little bit outside of my normal sourcing area and spend all day traveling to new and exciting places that I had never been to before. The results were awesome with more inventory and more profits than before.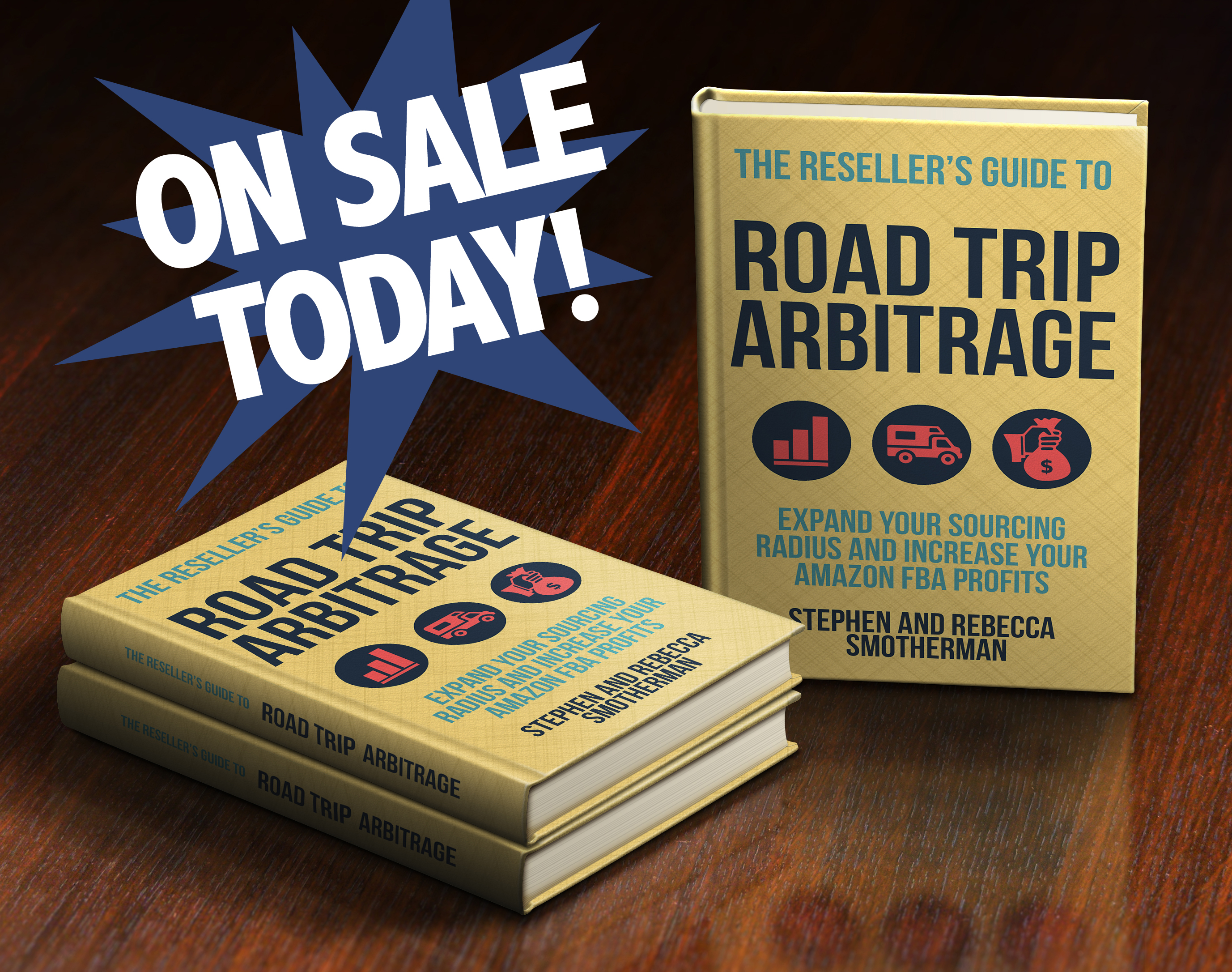 I'd love to help you plan your first arbitrage road trip with our newest course, The Reseller's Guide to Road Trip Arbitrage: Expand Your Sourcing Radius and Increase Your Amazon FBA Profits. The course is a 60-page ebook, plus 4 time-saving, money-making bonuses.
Now, don't assume that all you need to do is travel a bit to find success with road trip arbitrage. There is so much more than that. There are ways to make an arbitrage road trip more successful, and there are ways you can ruin an arbitrage road trip. We're here to help you have the most success and make the most of your time and money doing road trip arbitrage. Plus, we'll show you how to have some fun doing it too.
For more information about the course, including a course explainer video, more details about the bonuses, reader testimonials, and to see if Road Trip Arbitrage is right for you, click here.

Now, I'd love to hear from you! Have you been on a sourcing road trip? Where did you go and what did you do? Have any tips to add for a successful sourcing road trip? Comment below and share your story.
*Note: This blog post was first published in 2015, but has been updated for 2019.