If you're like most Amazon sellers, you can get quite addicted to refreshing your pending sales page in Seller Central. Or maybe you like to check the Amazon Seller app to see what your total sales numbers are for the day so far. It's a lot of fun, and even sometimes a rush, to see the latest sales that are coming in.
But what happens to you when you don't see the usual sales numbers? What happens when you check the Amazon Seller app and don't see the sales numbers you expect to see?
Sometimes it can feel deflating and cause you to wonder if you're doing something wrong. Other times it might lead you to freak out and wonder if your seller account has been suspended without Amazon notifying you. Super slow sales might even cause you to pause and consider if this whole "Amazon Reseller" thing is even working out like everyone said it would.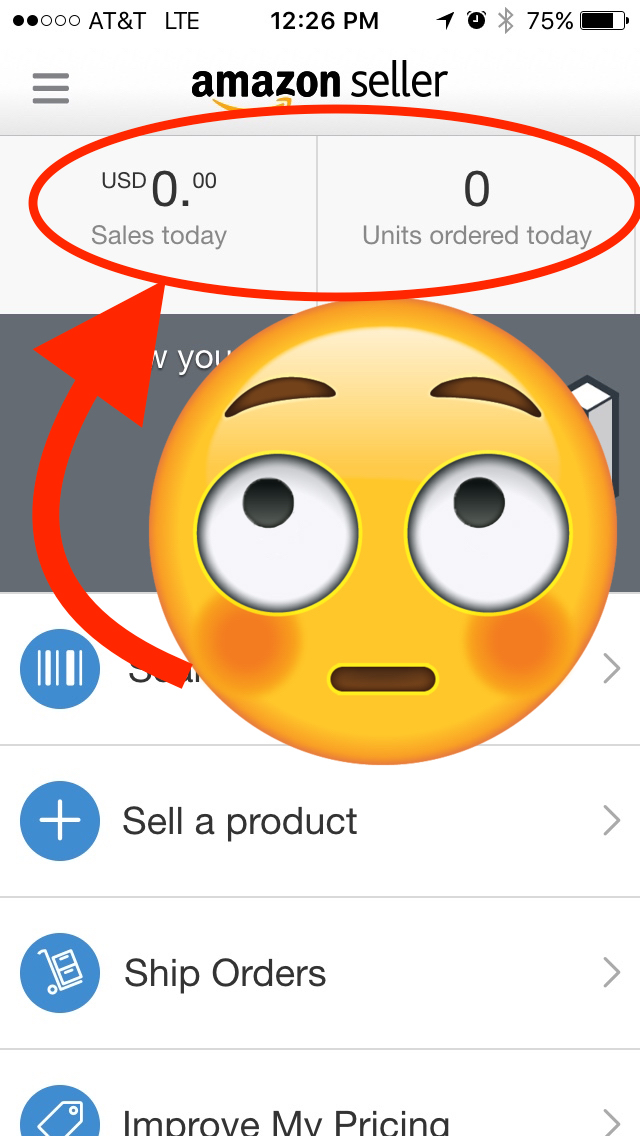 I know these reactions are real because I've experienced them often.
With over six years of full-time Amazon seller experience, I'm here to tell you that if you're frustrated by a slow sales day, you're not alone. We all experience slower than normal sales from time to time, but there are proven strategies to increase your sales that you can use today. Yes, today.
In the video below, I share with you the top 7 reasons why your sales might be slow and how to respond to each possible reason. Watch the video below, and then continue reading the post below.
Hopefully you're feeling encouraged with the video from above. If you are experiencing any of the above possible reasons that your sales have slowed down, then you're now equipped with an action plan to kick your sales back into action.
Remember, when you're examining the success of your Amazon FBA business, don't just look at one day's sales (or even one week's sales) to assess whether or not you're doing well. As with almost anything in life, you need to look at the big picture over time in order to get a more accurate view. Don't let your low sales days get you discouraged from continuing to grow your Amazon business. In fact, let your low sales days motivate you to make the proper adjustments in order to lower your chances for another low sales day.
Now, I'd love to hear from you. What are some other reasons Amazon sellers experience a slow sales day? What strategies have you found to kick up your sales a bit? I'd love to hear from you in the comments below.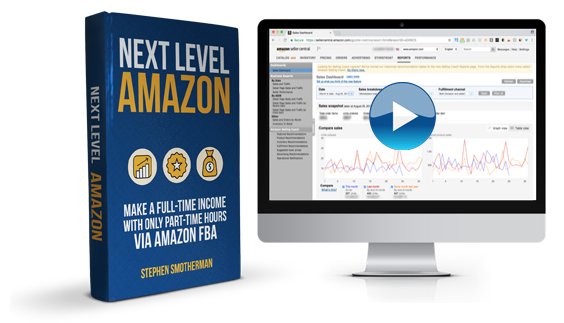 If you're ready to take your Amazon FBA business to the next level, then I highly recommend Next Level Amazon: Make a Full-Time Income with Only Part-Time Hours via Amazon FBA.
This is not a beginner course, but a step-by-step strategy focused on how to build up a successful Amazon FBA business to the point of making a full-time income with only part-time hours.
From scaling your business, to upgrading your skills, to setting up your insurance options, to knowing the fastest ways to grow your sales, I'll show you the proven strategies for how to make a full-time income with Amazon.