Who doesn't love to save a little time and money?
I would prefer to save a lot of time and money, but hey, every little bit counts when we're trying to make a profit at Amazon FBA. Any time I can save money on shipping supplies or other areas of my business, I can use that saved money to buy more inventory – and buying more inventory is how I would prefer to spend my money in my business!
All of the tips I'm going to share with you in this post should be either free or next to free. I hope you find these tips super practical and easy to implement right away in your Amazon FBA business, no matter what stage of business you're in.
Before I get into my tips, I want to invite others to add their advice to the comments at the bottom. Let's make this post our most-commented post ever! We all have knowledge and experience that others can benefit from, so please share your wisdom and be a blessing to others in the Amazon FBA community today.
Also, if you want to see these tips in action, scroll to the bottom of this post to watch a video of Stephen demonstrating them.
Now…here we go…my top Amazon FBA hacks to save money: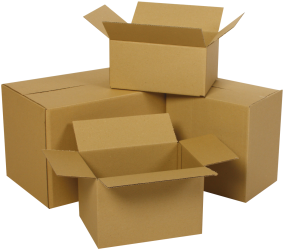 1. Use free boxes from grocery stores for Amazon FBA shipments.
Especially in the early stages of your FBA business, there's no need to pay for shipping boxes when you can get them free from grocery stores, friends who have recently moved, or other places who are just going to recycle their old boxes. Find out from store employees when they'll be restocking the shelves, and stores are generally happy for you to come take the empty boxes out of the aisles for them.
2. On a similar note, use the boxes from online arbitrage purchases to send in Amazon FBA shipments.
We do a significant amount of our sourcing through online arbitrage, so we just turn around and send our shipments to Amazon in the online stores' boxes. Just make sure you remove or cover up any previous barcodes before putting on the Amazon and UPS label.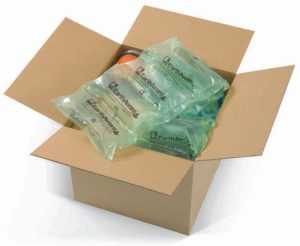 3. Use free dunnage for your Amazon FBA shipments.
Dunnage (isn't that a weird word?!) is the stuff you put in a shipment to pad the items and keep them from touching the sides of your shipping box. Here are a few ideas for things to use for dunnage:
air pillows from online arbitrage purchases
blank newspaper
plastic grocery bags filled with printed newspaper and tied off (do not let newsprint come into contact with your inventory in the shipment)
small cardboard boxes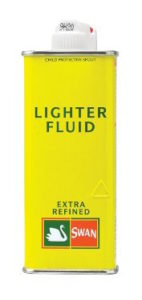 4. Use lighter fluid to remove residue from price stickers.
I usually recommend using Goo Gone for removing price sticker residue, but if you don't want to rush out and buy a new bottle of Goo Gone, you can use lighter fluid if you already have it at your house. (If you want to see how I remove price stickers, check out this video.)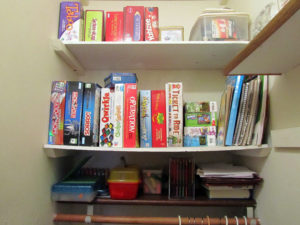 5. Get FREE inventory from around your house.
We all have items sitting around our house that are brand new or barely used – prime candidates for sending to Amazon and turning into profits. Check out your bookshelves, your kitchen cabinets, your game closet, and your kids' rooms (with their permission), and you might be surprised what you can find that you don't use and would actually turn a profit on Amazon.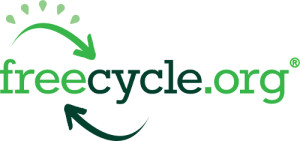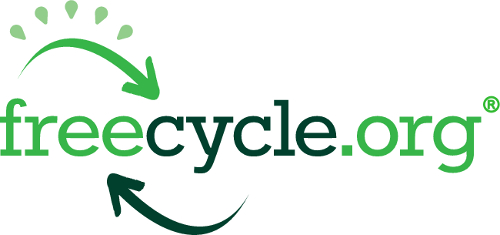 6. Get FREE inventory from Freecycle.org.
You can join a group for your area of town on the Freecycle Network and keep an eye out for items that people are giving away for free. I've been able to source free board games (new and used), boxes of books, and other items. If you claim an item on Freecycle, the person will leave it on the porch or sidewalk for you to drop by and pick up on your own time. It's way easier to coordinate than Craigslist purchases, but please still use safety practices and don't make pick-ups alone.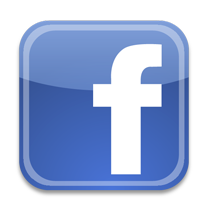 7. Join Amazon FBA Facebook groups to get tons of free FBA business information.
One of the easiest ways to absorb free information from the FBA community is to join Facebook groups, search and read the archived posts, and ask questions. We have a Full-Time FBA Facebook group that we would love for you to join, and there's tons of other groups you can search for on Facebook as well.
Those are my top tips for getting FREE items so that you can use the money you save on buying inventory instead. Let me know in the comments if you know of any other awesome ways to save money on supplies for your business.
Here's the video (Amazon FBA Hacks to Save Time and Money) with these tips in action: