If you're going to do online arbitrage (OA) in your Amazon FBA business, you want to have the right tools to make the process as efficient as possible. We've spent a lot of time discussing subscription lists for OA deals in the past couple of blog posts, and today we want to spend some time sharing with you another tool that's helped us build up the OA side of our FBA business: extensions for the Google Chrome web browser.
It may be possible to use a web browser other than Chrome to do efficient OA purchasing, but I'm not aware of it. When I first read Chris Green's comprehensive book Online Arbitrage, I hadn't even downloaded Chrome on my MacBook yet. I was a Safari girl all the way. But now, I use Chrome on a daily basis for my OA purchases, and I get annoyed if I find myself trying to shop efficiently from Safari. It's just not as easy to do without my favorite Chrome extensions.
So without further ado, here is my list of my 8 favorite Google Chrome extensions for Online Arbitrage:


1. Keepa – Amazon Price Tracker
Hands down, my most used Chrome extension. I look at the data from my Keepa extension first thing every time I pull up a potential OA buy. The extension puts the Keepa graphs right on the Amazon product page, below the product title and picture, and lets me see at a glance whether Amazon is in or out of stock on an item, as well as sales rank history and price history for both Amazon as a seller and third party sellers. I seriously get annoyed now when I pull up a product page on another browser and don't immediately see my Keepa data. I'm completely spoiled by this extension. Note: Some Keepa data is available for free, but I highly recommend using the paid subscription version of Keepa to get their full range of data and make the best buying decisions.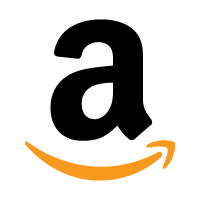 2. Amazon Assistant
Another way to save steps opening tabs is by using the Amazon Assistant. When you're looking at a product on a retail store's website, click on the Amazon Assistant extension to bring up potential matches for the product on the Amazon website. Easy peasy. (Notice I said potential matches. As always, do your due diligence to make sure items are a true match.)
Cash back for online shopping is one of the huge perks of doing OA. The Rakuten (formerly Ebates) extension makes it super easy to remember to get cash back on your OA purchases. When I first got started doing OA, I tried to be rebellious and just do it without all the extensions. Why, why, why? I was always forgetting to go through my cash back websites first, and I was leaving money on the table by not getting a percentage back. With the Rakuten extension, when I first start my shopping session on a retail store website, I click the button at the top of the browser to activate my Rakuten account and get cash back without having to navigate to a separate website first. So helpful for forgetful old me. Sign up through this link to get a $10 bonus for signing up.

4. SwagButton
This one works the same way as the Rakuten extension, but for cash back in the form of Swagbucks. Some retail stores (Walmart and Disney Store, for instance) tend to give a higher percentage back if you go through Swagbucks than if you go through Rakuten for your purchase. The percentages can change from day to day, so check the information that pops up at the top of your browser window before you choose which one to activate for your purchase.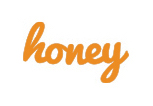 5. Honey
The Honey extension works by automating the process of applying promotional codes and coupons to your online purchases. You could Google to find those codes and manually input them to see if they'll apply to your purchase…or you could click the Honey extension before you check out and let Honey do the work for you. I've saved tons of money and tons of time by letting Honey search and try codes for me.

6. PriceBlink
Whether you're on an Amazon product page or a retail store website, Priceblink will attempt to find a better price on the item you're looking at. It's a good practice to always glance at Priceblink and see if you could be making your OA purchase for less money at another website.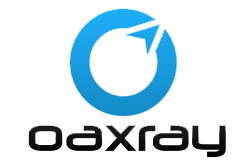 7. OAXray
OAXray is a paid Chrome extension that allows you to scan a retail store website and find potential OA deals to resell on Amazon. If you're just getting started, by all means learn the ropes of OA with the free extensions and build up enough sales to justify paying for a monthly subscription to an extension like OAXray. But once you're ready to start spending more of your sourcing budget per month on OA, you might find that a scanning extension like OAXray is indispensable. I know it has saved me hours of my valuable time clicking and comparing products on Amazon and retail websites.
8. Scanalyze
The Scanalyze extension is another paid subscription I have found to be extremely helpful in my OA sourcing. When I am looking at an Amazon product page, Scanalyze adds a box below the product title with the sales rank and sub-sales rank, saving time from scrolling down to the bottom of the page to find this information. Every second of time counts when you're clicking through dozens of products every day, and I've really come to depend on having this information more easily accessible. Additionally, within that same sales rank box I can click "Scanalyze" to go to a separate page where I can see the lowest prices in FBA, new, used, and collectible; the Keepa graph; and (probably my favorite) a clickable FBA calculator to easily refigure my potential ROI based on the various prices listed.
So that's my list. Yours might be different. If it is, let us know. What are your favorite Chrome extensions for OA? Do you use a different browser than Chrome? Let us know in the comments.