If you're looking for the best ways to source profitable wholesalers for your Amazon FBA business, then today's episode is especially for you. Finding profitable wholesale sources can make all the difference for you and your income, so we wanted to share multiple methods for tracking down those wholesale accounts to get you ahead in the Amazon game. All of the methods we discuss on today's show can bring new sources of replenishable inventory into your Amazon business, so why not give each strategy a spin and see what works for you?
Listen on the podcast player below. 
Like what you hear? Tell a friend… and be sure to leave us a rating and a review. Here's how.
Key points from episode 29:
How finding wholesale trade shows can help you find new ideas of items to sell on Amazon.
The backdoor strategy on how to find tons of new wholesale brands without even going to a wholesale trade show.
How to find profitable wholesale brands that other sellers might not even think about contacting (meaning less competition).
Discover how you can use the Amazon website to find fast selling and profitable wholesale brands to contact.
Ideas on how you can use a VA to make creating wholesale relationships easier and less time-consuming.
How to find wholesale accounts that are happy to create accounts with Amazon resellers.

And more!
Links and resources mentioned in this episode:
Right-click here and save as to download this episode to your computer.

More Episodes from The Full-Time FBA Show podcast:
Don't miss an upcoming episode! Subscribe, download episodes, and review The Full-Time FBA Show:

Discover the Secrets of Profitable Wholesale Sourcing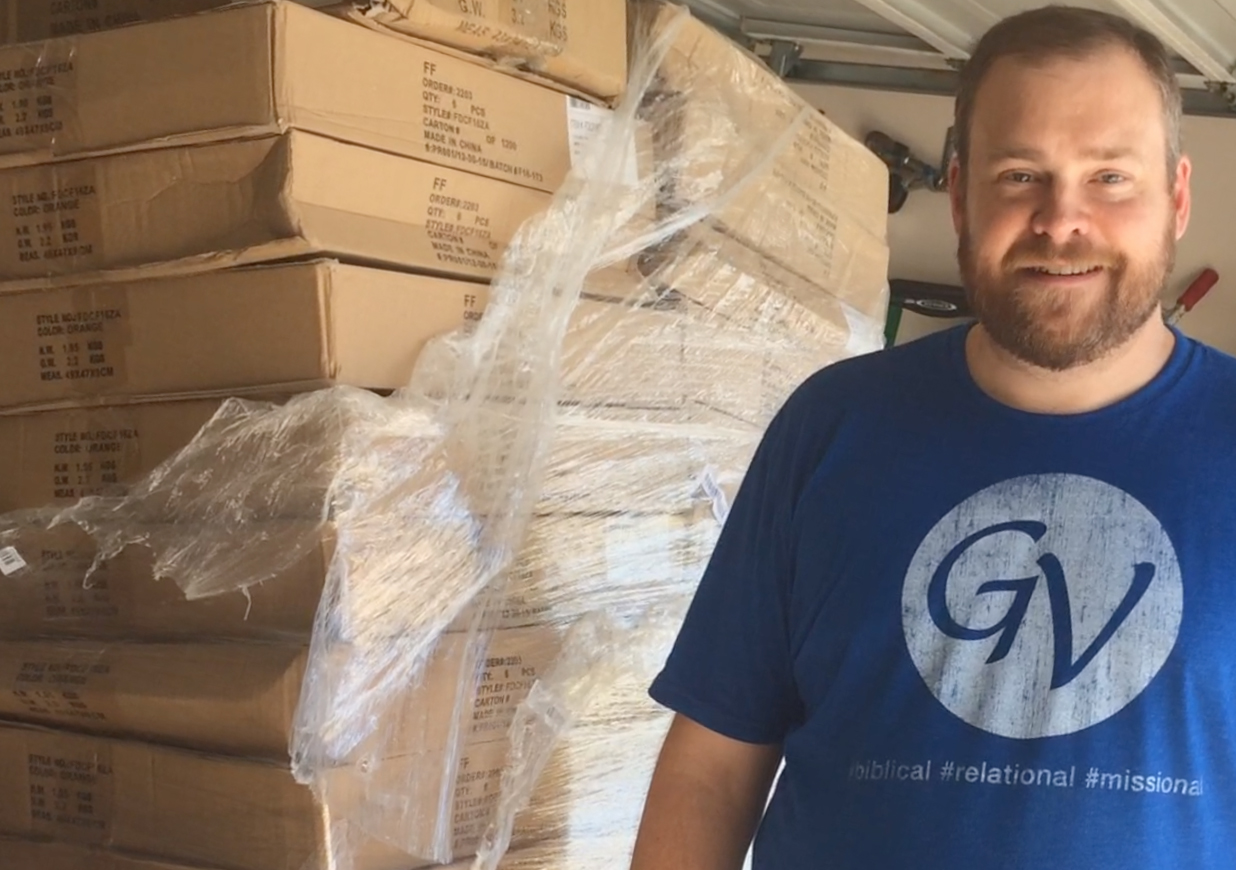 For the longest time I wanted to add wholesale to my Amazon business. I had actually gone through 3 different wholesale courses to teach me how to do it. Each time I went through a new wholesale course I would try what was taught, but I kept coming up empty. It was extremely frustrating… then I scheduled a phone call with Dan Meadors from The Wholesale Formula. That conversation opened up my eyes to things about wholesale I never thought about before (and was never taught). I took his advice and began to find multiple wholesale accounts. Not only did I find wholesale accounts, I was actually able to successfully land the wholesale accounts.
Would you have wanted to listen in on that conversation? Unfortunately, we didn't record the call, but Dan and his team have created something even better: a free webinar series focused on successfully adding wholesale to your Amazon FBA business. The content in this free video series is the same content that I heard in my phone call with Dan… and more!
Unfortunately, this free webinar series is currently closed, but if you want me to tell you when the doors are open to the free wholesale workshop again, then sign up for the wait list where I'll email you the moment the free wholesale workshop videos are available again. This free video series that will open your eyes to what is possible with selling wholesale items on Amazon, so take a moment, and sign up for the wait list.

Back to the main page for The Full-Time FBA Show

Episode 29 Transcript: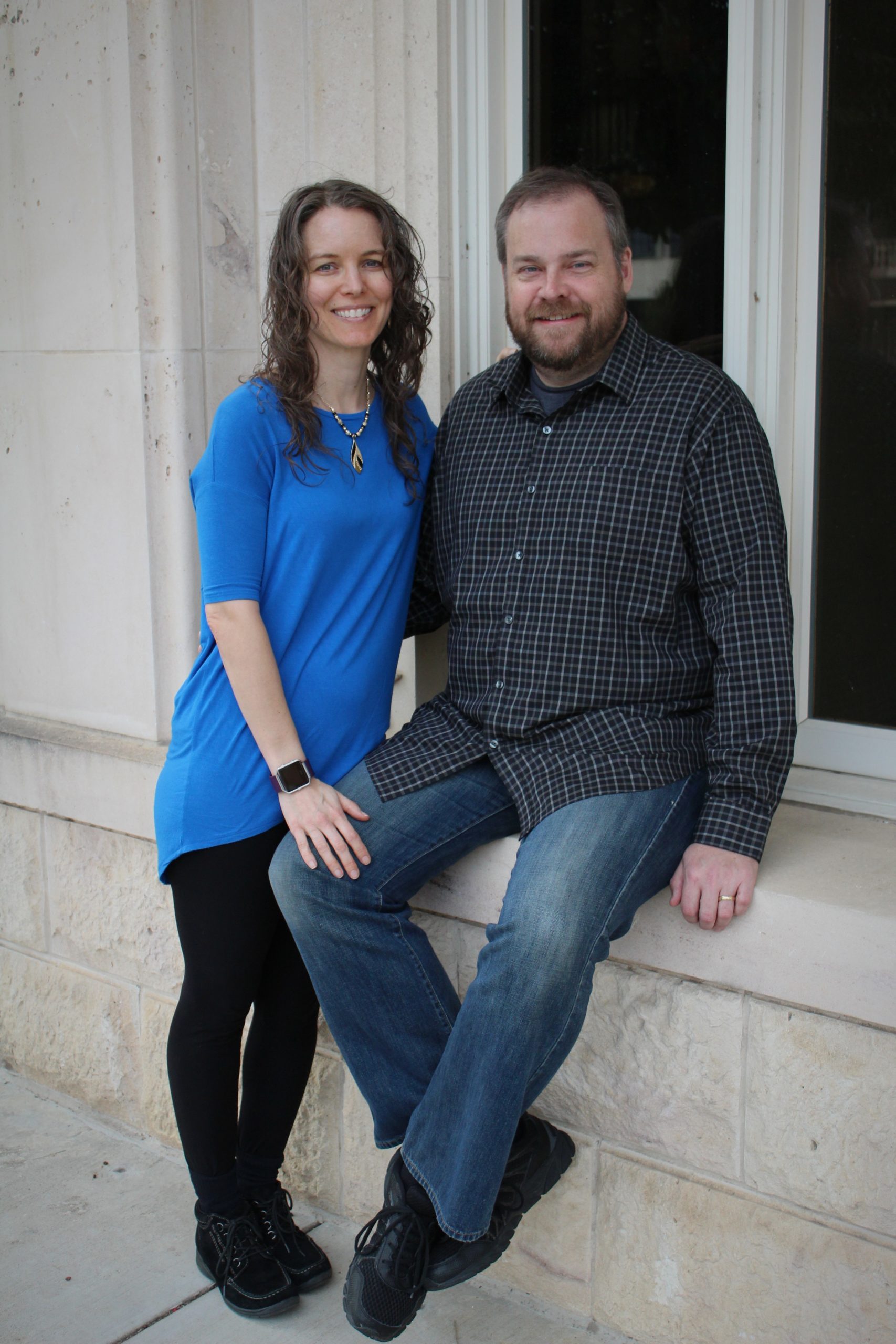 [INTRODUCTION]
[0:00:01.8] ANNOUNCER: Welcome to The Full-Time FBA Show. In each episode, it's our goal to help you turn part time hours into a full-time income, selling almost anything on Amazon. Now, your hosts of the show, Stephen and Rebecca Smotherman.
[INTERVIEW]
[0:00:21.3] REBECCA: Hello there, we are so glad to have you here with us today for this episode of The Full-time FBA show. Today, we're going to be talking about where to find profitable wholesale accounts, this might be something that you've thought about in the past and are interested to try and so we're going to give you some information today about how to find those accounts.
But first I want to welcome to the show my cohost Stephen, hey Stephen.
[0:00:43.3] STEPHEN: How's it going Rebecca?
[0:00:44.4] REBECCA: Going good.
[0:00:45.1] STEPHEN: Good, I was looking forward to talking about wholesale accounts because I've been looking for and finding wholesale accounts for years now and it's something that's really transformed our Amazon business and I look forward to kind of introducing people to ways that they can find these profitable wholesale accounts for their own Amazon business.
[0:01:01.6] REBECCA: Okay, let's just jump right in to this topic today about how to find this wholesale accounts, profitable wholesale accounts, where to find them, where do you look and just start us off with your first suggestion here Stephen.
[0:01:13.6] STEPHEN: Well, the first thing to do is to look into wholesale trades shows. Now, most large cities have multiple trade shows for different types of wholesale categories throughout the year and if you aren't living in a large city, sometimes you can actually look at whatever large city that is close to you, maybe even planning a trip. But wholesale trade shows, open up the opportunity to find new products, new brands, new ideas of ways that you can make money on Amazon by bringing products to Amazon or finding product priority selling on Amazon but getting those wholesale accounts with these trade shows.
The trade shows, most of them are free to go to, sometimes, they require that you fill out an application to kind of prove that you're a legit possible wholesaler. But a lot of times, they're free to join and free to go to. Maybe sometimes there's a small fee but it's always worth it for the experience that you get. Rebecca and I, we've been to wholesale trade show in the past and it's amazing being able to walk around and seeing with your eyes different things that you might want to sell on Amazon.
[0:02:14.8] REBECCA: Just a quick follow up question to that when you say that you might have to apply to be able to get into this show, the application is really pretty easy, it's just – they're looking for your resale certificate basically, right?
[0:02:28.0] STEPHEN: Basically yeah.
[0:02:29.4] REBECCA: To know that you're registered as a reseller in your state.
[0:02:32.7] STEPHEN: Yes, they want to make sure that you're registered in your state as a reseller, they'll get your reseller certificate number and maybe some other information too so they can give you some promotional materials. But yeah, they just want to make sure that you're not just coming off the street to buy stuff wholesale but that the right people are coming to these whole sale shows.
[0:02:49.4] REBECCA: That you're a legitimate business.
[0:02:51.0] STEPHEN: Yes.
[0:02:51.1] REBECCA: Which you are, if you have an FBA business, you're registered with your state, you have a resale certificate, you are a legitimate business.
[0:02:58.4] STEPHEN: Right, you know, when you go to these wholesale trade shows, it's really awesome, I really highly recommend, even if you don't actually plan on buying anything at these whole sale trade shows. Just going and getting that experience can really open up the door. But sometimes, I understand, there's not a wholesale trade show near you, maybe there's a wholesale trade show that was recently canceled and you're like, what do I do?
How can I get this experience without actually going to the show and that leads us into the second way that you can find while sale accounts is by signing up for an account at the wholesale trade show websites. Almost every type of wholesale trade show will have a website where you sign up to go get a ticket to get into the trade show to begin with.
But sometimes, you can actually get approval to go to these trade shows and never actually go in person but just use their website to get the information of the names of brands that are going to be there, a lot of times they'll give you the contact information, the contact person's information on who to talk to. If you're interested in looking for wholesale inventory sheets or price sheets or whatever types of information that you're looking for. You can actually take advantage of wholesale trade shows without actually going by taking advantage of these whole sale trade show websites.
[0:04:06.3] REBECCA: That's something too that like you were talking about with applying to go to the trade shows when you do apply, even if you're not intending to actually go to the trade show, you can apply to that trade show, submit all of your information and you'll get on a list like when we went to the Dallas Marketplace earlier this year. I still constantly I'm getting emails from them about things that are coming up and information I need to know and it's a really great way to stay in the loop and to know who the booths are that are going to be there and to find out more information and have access to that information that you're not going to get if you don't register on the website or apply to attend the show.
[0:04:47.4] STEPHEN: Absolutely.
[0:04:47.7] REBECCA: All right, that's the first two ways. Actually going to the trade show or getting the information off of the trade show websites, what is the third way that you have found is a good method for finding profitable wholesale accounts?
[0:05:01.7] STEPHEN: This one is especially good if you have like some things in your local area that are not available anywhere else. We have some grocery stores that have certain items that are only available in Texas and you can't get it anywhere else in the United States or obviously, the world.
One of the places that you can get that information for the wholesaler, is on the product packaging. You can look at the product packaging and see who makes that particular product, what the name is, you can go to Google, you can find that contact information. Most of these brands have a 'contact us' forum on their webpage where you can reach out to them and say, "Hey, I'm curious about listing your products in my store, would love to get information about what products you have available, what your pricing is, what's your minimum opening order is and so we can sell this in our own store."
Just getting the information right from the product label. It could be a quick and easy way to find something that you're able to have access too but maybe other people in other parts of the country or the world won't.
[0:05:58.1] REBECCA: Yeah, that's just a matter of keeping your eye out for those things, you know? Whether you're out doing other types of retail sourcing or if you're just out grocery shopping or you find a product that you like, look into that. Always be on the lookout for those types of leads, those types of potential leads.
[0:06:13.6] STEPHEN: All right. What is our fourth way to find profitable wholesale accounts?
[0:06:18.7] REBECCA: This is one of my favorites and it's because it's the one that actually given me some of the best results is actually going to the Amazon bestseller list. In fact, if you go to fulltimefba.com/bestsellers, that will lead you to a page that will have a list of all of the bestsellers for the main categories on Amazon, you can pick which category you want, scroll through the bestsellers and start to see which brands are starting to show up in the bestsellers and maybe you can find a lead that way.
You can see what items have a good sales rank and are selling at a higher price and you can – right there underneath the product title of an Amazon product page, is the brand. Again, we can go back to Google, search that brand name, find their website, look for the contact page on the website and be able to reach out to these brands and ask them for information about selling their items wholesale.
Finding items that are already fast sellers on Amazon and trying to get wholesale relationships with that. If you have a VA or you want to use a VA, this is another opportunity where you can outsource this. Telling a VA to source the top bestsellers and look for those brands and to get that contact information, maybe even giving them an email that they can send out for you to these brands to try to open the door.
[0:07:30.6] STEPHEN: Like an email template. Yes.
[0:07:32.5] REBECCA: A template that they can adapt for each of the different brands that they're contacting for you.
[0:07:36.8] STEPHEN: Right. For each of the individual brands and you might end up seeing leads come right to your inbox for these brands replying to these emails that your VA is doing. But that is a whole other topic of podcast VAs. We might come back and do that sometime in the future about different things that you can outsource to a VA but yeah the Amazon bestsellers have actually be giving me some of my best results.
[0:07:56.5] REBECCA: And just a clarifying question, I know we could go really deep on this there is a ton of questions and that's like again for another podcast or another blog post or something. A clarifying question on that, you are not just looking for any product that is a bestseller. You have specific criteria beyond just it is a bestseller. The thing that I am mostly thinking of right now is you don't want to compete with Amazon.
You are looking to see at the very minimum, is this product the bestseller that is not currently being sold or hasn't been sold in the past by Amazon themselves as the seller.
[0:08:30.9] STEPHEN: Yeah there is a few key things that I look for when I am trying to find the items to sell on Amazon and one of the main things is that Amazon is not a competitor. I never want to really join Amazon in competing for the next sale. I know they can probably get their items for even cheaper than me and they're probably even buying even more items going deeper than I am, available than I am able to and so if Amazon is a competitor, I just move on.
So I am looking for products on Amazon that Amazon themselves, as a seller, is not selling and then I look at other criteria and so that helps me weed out a lot of things that I don't think are going to end up being profitable for me when I am looking for stuff to sell on Amazon.
[0:09:08.2] REBECCA: Okay. So that clears it up, you're not just looking for bestsellers, you are starting out looking at the bestseller's list and then you have other criteria.
[0:09:15.5] STEPHEN: Yes.
[0:09:15.8] REBECCA: Okay, all right well that leads us to the 5th thing on our list here. The 5th place that you suggest people can find profitable wholesale accounts.
[0:09:23.9] STEPHEN: Yes, one final way that you can find a profitable wholesale account is to look through a vetted wholesale directory and so there's different policy directories out there. I found one that's been pretty good for me and it is called Worldwide Brands. You can find out more information about it at fulltimefba.com/worldwidebrands. It does cost a fee to get access to that directory but what that directory has is a way that you can search through thousands of wholesale brand.
And you can actually when you are searching filter out any seller, any brand that is not willing to sell to people who are selling on Amazon. So you know right up front that the brands that you are going to talk to they are okay with Amazon sellers. And so you can vet that out and you can be able to find these brands you are happy to sell to Amazon sellers and then the next thing is to go through their product list and find items that you can sell for a profit on Amazon.
Now this does not mean that every single brand in this wholesale directory is going to be profitable. No, this needs to be a time where you had that same type of retail arbitrage mindset, where you are going to have to pick up a lot of stuff, scan a lot of stuff to see if it is profitable. So again with this wholesale directory, you are going to have to go through a lot of different brands, go through a lot of different inventory sheets to find what is profitable.
But once you find stuff that's profitable then it is stuff that you can continue to reorder again and again as things sell out and that opportunity is really good and since it is a paid directory, it means there is a barrier to entry and so there are people out there who aren't going to do this because it is a paid directory and so there is not going to be as many people looking into this but if you take the time and energy into looking into these and search through these products yourself, you're eventually going to find something that is profitable to sell on Amazon.
[0:11:09.3] REBECCA: Okay. Well that is a good little list there to start with. Let's review it real quick, first you said wholesale trade shows, second wholesale trade show websites. Third, product packaging, fourth Amazon bestseller's list and fifth vetted wholesale directories. Those are all good places to find profitable wholesale accounts. All right what have you got for us if people are looking for more information on how to find wholesale accounts?
[0:11:33.8] STEPHEN: We got a couple different resources for you that I am really excited about. One of them is a simple 99 cent Kindle book called The Beginner's Guide to Wholesale and if you go to fulltimefba.com/wholesaleguide then you can get that Kindle book just 99 cents and it will help you not only find but also land wholesale accounts and so much more when it comes to wholesale. It is a really great resource to get you started. It is not an all in one wholesale course but it is a beginner's guide that will help get your feet wet and help start getting you to learn the process of getting profitable wholesale accounts.
[0:12:08.8] REBECCA: And also even if you're not interested in a full on course it is a good way, it is 99 cents that is not a big investment of your time or money, right there. It is a good way to read more about the concept of wholesale and see, "Is this something that I even want to pursue?"
[0:12:22.9] STEPHEN: Yeah definitely and also if you are interested in going even deeper into wholesale, later this year, we are going to have a free wholesale workshop and so if you want to be notified when that wholesale workshop opens up, if you go to fulltimefba.com/wholesaleworkshop, we will notify you in the free wholesale workshop opens and then you can get some even more training later on, some video training that will help you get started with wholesale. Again that is a free workshop that is going to go on later this year, sign up for the waitlist at fulltimefba.com/wholesaleworkshop.
[0:12:50.9] REBECCA: I realize we have given you a lot of links in this episode, there is a lot of information here and so be sure and check out the show notes for this episode at fulltimefba.com/29. That is an easy link to remember that will take you to the show notes and give you all the other thinks we have been talking about, fulltimefba.com/29 because this is episode number 29.
[END OF INTERVIEW]
[0:13:17.1] REBECCA: Well that is all we have for you today. We are glad that we are here with us and we will be back in your ears next week with another episode of the Full-Time FBA Show. We are going to be talking about the truth behind Amazon's return policy. So you want to be sure to check that out if you have any lingering doubts about what's going on with Amazon's return policy.
[0:13:36.9] STEPHEN: Yeah, we are going to talk about the good, the bad, the ugly and things might be a little better than you think it is. I just spoiled something.
[0:13:44.0] REBECCA: I don't think you spoiled it. I think that is a good way to get us to come back next week and also we would love to ask that if you are enjoying this podcast or you find it helpful, please share this podcast with a friend if you know somebody else who is interested in learning about full-time FBA, learning about having an FBA business or even just doing a part-time FBA business, please let them know, we would love to have them listen as well.
[0:14:09.3] STEPHEN: Yep, fulltimefba.com/podcast is where to send them and just tell them how much you love the Full-time FBA Show.
[0:14:15.5] REBECCA: All right, we will be back in your ears next week.
[0:14:17.5] STEPHEN: Have a great day, bye.
[OUTRO]
[0:14:21.7] ANNOUNCER: That is all for this episode of The Full-Time FBA Show. So head over to fulltimefba.com/podcast, where you will find the show notes and links from this episode. While you're there, subscribe to our newsletter where you'll get several free downloads of our popular and helpful Amazon FBA resources. Now, take action on what you have learned today so you can find success at turning part time hours into a full-time income with Amazon FBA.
[END]