Am I the only reseller out there who has ever done a great day of retail arbitrage and forgotten to write down my mileage?
I am? Really? Hmmm. I thought surely I wasn't the only one who's done this before.
OK, thanks for finally admitting it. You're just like me…you don't always remember to track the tiny details of your Amazon FBA business without a little assistance.
Tracking your business mileage may seem like an inconsequential part of your Amazon business, but in reality those miles can really add up over the course of a year. You don't want to miss out on a single mile if at all possible! Your CPA or tax preparer is going to want to see those miles at the end of the year, and you need a way to smoothly record all of your business trips.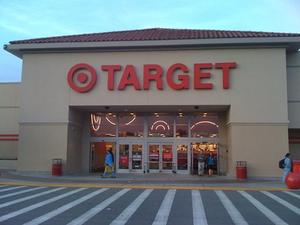 What qualifies as a business trip for an Amazon FBA seller? Any trip in your vehicle where you are adding miles for a 100% business purpose, including but not limited to:
Driving from store to store for retail arbitrage
Driving to the UPS store, FedEx, post office, or wherever you need to drop off packages for shipment
Driving to Staples or wherever to pick up office supplies
Driving to The Home Depot, Lowe's, or wherever to pick up shipping boxes
Driving anywhere to do errands or tasks related to your Amazon business
Over time you can save a lot of money in your business by writing off the mileage on your tax return that comes from these business trips. Always speak with a CPA or tax professional to make sure that the types of trips you are recording qualify to be written off.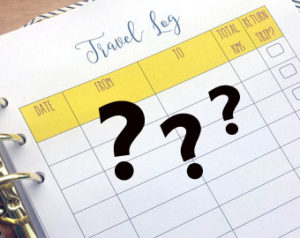 In the past I've used a number of different solutions for recording my mileage, some of which worked better than others. I started off by carrying a little notebook and pen in my car to write my details down for start mileage, end mileage, destination, and purpose of the trip – but who knows how many times I forgot to write it down over the course of the year! I even left a sticky note on my dashboard for years with the word "MILEAGE" in all caps, in an attempt to remind myself to record my trips. If I didn't manage to remember, I would have to go to Google Maps and try to recreate my trip and estimate my mileage.
Then I progressed to using a couple of different smartphone apps to help me record mileage, and they were just OK. They were more convenient than trying to jot things down in a notebook, but they still didn't help me solve my main problem: remembering to record my miles!
Finally I found the MileIQ app, and I landed on an automatic solution that saves me time in recording my mileage and (more importantly!) saves me from having to remember to record it.
The way the MileIQ app works is by running in the background as you drive to different destinations throughout the course of your everyday life. The app tracks each trip you make in a vehicle, logs it, and learns how to categorize it.
The app knows when you start and stop a trip, and all you have to do is review your trips at the end of the day and tell the app whether it was a business or personal trip – all with one swipe classification. Swipe one direction for personal, the other direction for business. After a while, the app will start to learn which destinations you usually classify as business, and it will automatically classify those trips for you.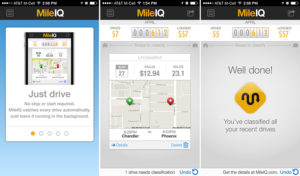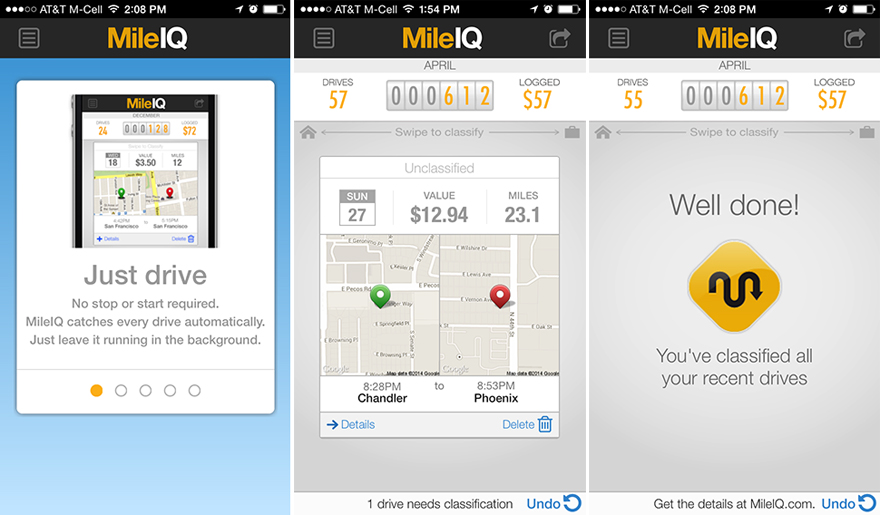 Now, I'm sure you're wondering, just like I did at first, what happens if you're riding in someone else's car? Does MileIQ know the difference? No, it doesn't know the difference and will still track the mileage even if you're not in your own vehicle, but you can easily just mark those miles as personal or cancel those trips during your review of your mileage. You can also choose to turn off tracking if you want to… just remember to turn it back on when you're back in your own vehicle.
Another handy feature of MileIQ is that at the end of each month you receive an email from them with your stats for the month. At the end of the year you can quickly download a report with your mileage numbers for the year, and all you need to do is pass this report along to your CPA and presto – you've efficiently tracked your business mileage without having to remind yourself to log any numbers!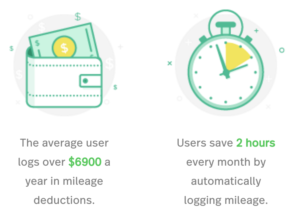 I've been using the app since early 2017, and the app hasn't been a battery hog for my iPhone. It's always running in the background, but it doesn't affect my phone's usage in any way.
If you go through this link, MileIQ offers a free trial of 40 drives per month and a 20% discount off an annual subscription if you decide to upgrade. The subscription comes out to a few dollars a month, but it could add up to hundreds of dollars saved by logging miles you would otherwise forget.
The MileIQ app has been extremely helpful for my business, and I hope you find it helpful too!
Do you struggle with keeping track of your mileage? What mileage tracking methods have you tried before? Were you sure your mileage was tracked perfectly? Did you even know mileage was a deductible business expense? Any other MileIQ users out there? Share with us in the comments if you love the app as much as we do.
*This blog post was originally written in 2017 but has been updated for 2019.