The title of this blog post was going to be "The Q4 Snowball," but I accidentally kept the shift key down while I pressed the 4 key, and it came up as "Q$"… and I think Q Money is a great synonym for Q4. Just like retail stores look forward to Black Friday and all the sales they will get after that day, Amazon resellers look forward to Q4 and all the sales we will get during that time. 
Q4 is short for Quarter Four, or Fourth Quarter, and it is the most amazing time of year to be an Amazon seller. 
The best method for preparing for Q4 is to have as many items in stock at Amazon as you possibly can. The more you have in stock, the more you can sell. I've heard of some Amazon sellers selling out of their most profitable stuff somewhere in the middle of December. You do not want this to happen to you. Since Christmas decorations are already being displayed in retail stores, people are already starting to think about buying their gifts for the upcoming holiday season. And as an Amazon seller, you've got to start thinking about the holiday season now without letting another day go by. The earlier you can start figuring out your Q4 strategy, the better equipped you'll be when it hits. 
Q4 in the business world is understood as the final three months of the year (October, November, and December). Since Q4 begins next month, I want you to know the method I (and many other successful online resellers) use to maximize my profits during the last three months of the year. It's called the Q4 Snowball. 
The Q4 Snowball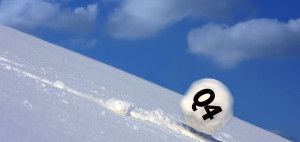 Right now, your job is to feed the beast as fast as humanly possible. It's your number one goal to have as many items at Amazon as soon as possible so you can get the Q4 sales. Once the sales come in, it's wise to reinvest as much as you can back into more inventory and create what I call a Q4 Snowball. You see, when you have a lot of items at FBA, you'll see a big increase in sales and, obviously, in your disbursement. As your disbursement increases, you have more capital to source with. The sooner you buy and send in more inventory, the sooner you get even more sales and an even bigger disbursement. The system continues to repeat itself and culminates during the final weeks of December when the Q4 snowball has become gigantic! 
Speed and hustle are key. The faster you can source, and the faster you can send your inventory to Amazon, the faster your Q4 snowball will grow. Think about how a snowball gains momentum rolling down a snowy mountain. If there is not more snow on the mountainside to pick up, then the snowball will die out… but if you keep adding more and more items to your inventory, the Q4 snowball will grow and grow!
On the other hand, if you take your time with sourcing more inventory, and you are slow to get it all in to Amazon warehouses, then your Q4 snowball will not be as big as if you had hustled.
If you have a "normal" 9-to-5 job, then I understand how this might be harder for you, but it's not an excuse to not do your absolute best. Maybe consider taking a few vacation or sick days in November or December to source, prep, and ship inventory to Amazon. Now, I don't mean fake a sickness, but if you have paid sick days, and your job is ok with you taking them off, then take advantage of that as the year draws to a close. Again, these "off" days should only be used when you are closer to the end of Q4, when time is ticking away. I'm just telling you right now so you have time to think about how to best use your time.
My #1 Selling Q4 Product
I think I've told you before, but 5 of my top 10 selling items during Q4 of last year were board games. During Q1, Q2, and Q3, I'll make hundreds per week selling board games, but come Q4, those sales often quadruple! Board games that I buy for $5 are selling for $30, and board games that I buy for $20 are selling for $70 to $100! I do this over and over again… and use the Q4 snowball method. The money I make from selling the $100 board game, I'll use to buy more $20 board games to sell for $100. Can you see how awesome this can be?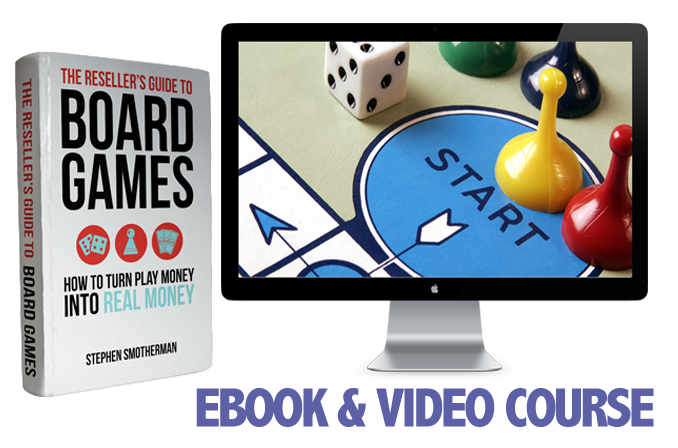 My best-selling book, The Reseller's Guide to Board Games, has just been updated with an new video course, 2 new chapters to the book, more tips and tricks, and new bonuses! In the book, I share with you everything I know about how to find, prep, and sell board games for really good money. Click on the image to the right to find out more about how easy it is to make hundreds each week selling board games. 
Now, I'd love to hear from you. What other tips and tricks do you employ in your business in order to make the most profits during Q4? Do you already have a plan in place? What does it look like? Comment below and let me know.