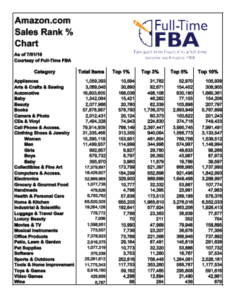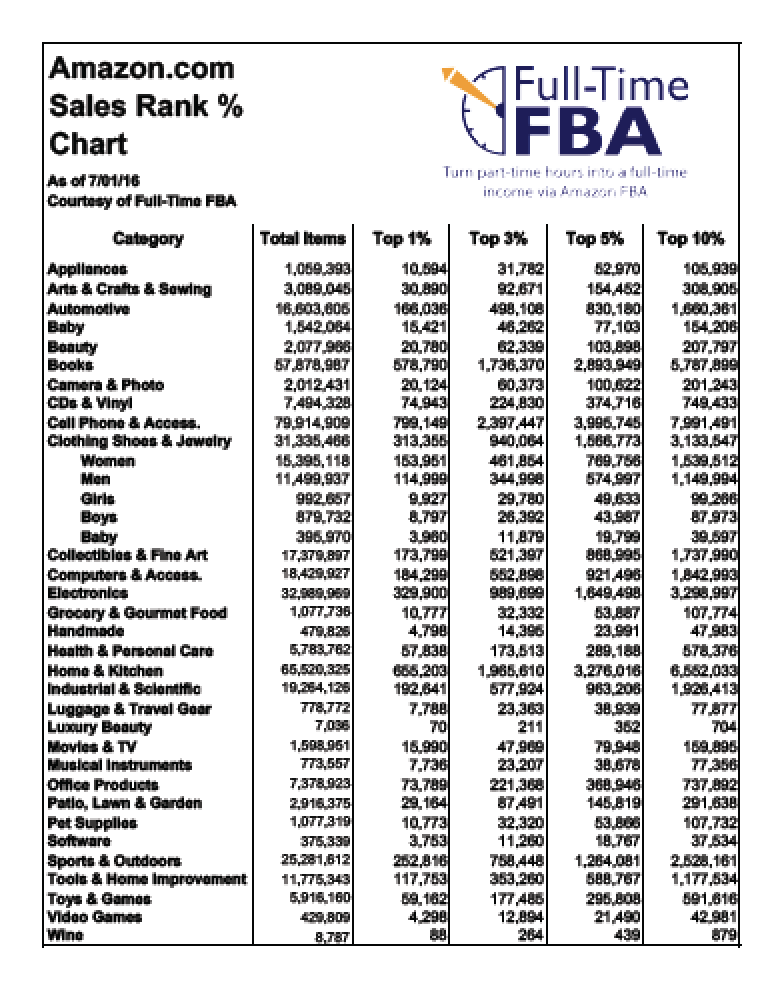 UPDATED FOR APRIL 2017
Thank you for being a valued subscriber to the Full-Time FBA mailing list. Around the first of each month I'll send you the latest Sales Rank Chart so you'll have the most recent numbers to make the best sourcing decision possible.
If you're not a subscriber yet and just stumbled onto this page, be sure you look to the sidebar on the right and subscribe today. That way, you'll be sure to get the updated sales rank charts delivered to your inbox each month.
Click on the Amazon sales rank chart that you want to download. Print it out or save it to your computer. We currently offer a sales rank chart for Amazon.com, Amazon.ca (Canada) and Amazon.co.uk (United Kingdom).
Amazon.com Sales Rank Chart
Amazon.ca (Canada) Sales Rank Chart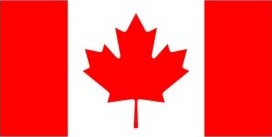 Amazon.co.uk (United Kingdom) Sales Rank Chart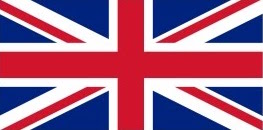 If you want the most up-to-date sales rank chart delivered to your inbox for free every month, click below and subscribe.
Click To Get Your FREE Amazon Sales Rank PDF emailed to you every month
If you'd like to see a sales rank chart from any of the other countries that Amazon has a presence in, please click here and vote. If we get enough people voting for a particular country, then we'll add it to our selection.