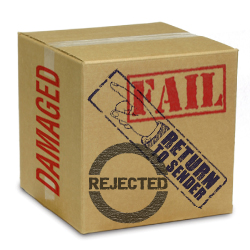 It happens probably more often than you know. A customer requests a refund from Amazon but never actually returns the refunded item. Amazon is supposed to automatically reimburse you once 45 days has past, but sometimes Amazon "forgets." Of course, Amazon doesn't really forget, but for some reason, these reimbursements are not done 100% of the time. When this happens, it's up to you to contact Amazon and remind them that they owe you a reimbursement.
When Amazon refunds your customer, Seller Support will send you an email with the subject line "Refund initiated for order." I always move these emails to a dedicated folder in my email system. Amazon allows the customer 45 days to return the item to Amazon, so it's a good idea to set up a reminder on your smartphone to check on this item in 45 days.
Ok, so saving these Return Notification emails from Amazon is a good idea, but what happens if you didn't save that email? Well, you're in luck because there is another way to see what items have been returned (and why).
1. Login to Seller Central and click on REPORTS at the top of the screen.  2. Click on the FULFILLMENT link under REPORTS.  3. Click on RETURNS from the left side column. 
Or you can do this to generate a Returns Report:
1. Login to Seller Central and hover the cursor over REPORTS at the top of the screen.  2. Click on the PAYMENTS link under REPORTS.  3. From there filter view by Refund, select the time frame, and click Update. 
Now that we know what items have been refunded to your customers, we need to find out if the item has indeed been returned. Here is how to do that (skip to step 7 if you have the Merchant SKU or ASIN from the above mentioned Returns Report):
1. Look at your Refund Notification email from Amazon and copy the order number.  2. Login to Seller Central and hover the cursor over ORDERS at the top of the screen.  3. Click on MANAGE ORDERS.  4. Click on ADVANCED SEARCH 5. Paste the order number in the search bar and click SEARCH at the bottom of the page.  6. On the next page, you'll be able to see exactly which item was returned. From this page copy the item's Merchant SKU or ASIN.  7. Now, on the top of the Seller Central page, hover over INVENTORY and click on MANAGE FBA INVENTORY.  8. Paste the Merchant SKU or AISN in the search bar and click Search.  9. If you don't see the item you're looking for, click the radio button that states "Include Archived Items." 10. From there you should see if your item is in your inventory (either as fulfillable or unfulfillable). 
Just because the item is not currently in your inventory doesn't mean that it was never returned to an Amazon FBA warehouse. It could have been returned to your inventory and then sold soon after. So what do you do if you don't know? Currently, Amazon does not notify you when (or even if) your item has been returned to an FBA warehouse. This last step is up to you.
11. Contact Seller Support and open up a case.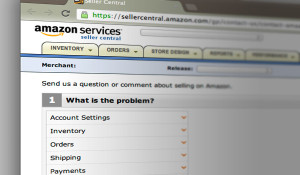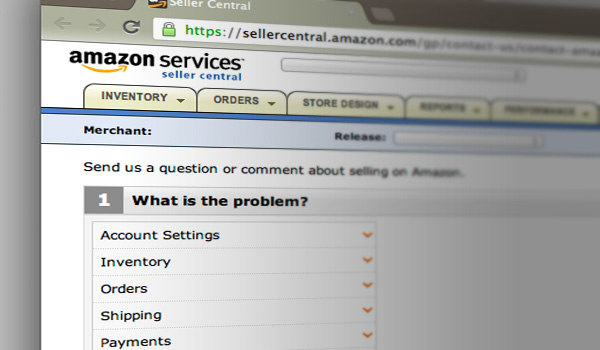 Simply ask them to look into this for you. After I enter in the specific item information, I usually say something like this: "The buyer of this item was given a refund, but failed to return the item to an FBA warehouse. It's been over 45 days since the refund was given. Please reimburse me the original sales price. Thank you." Most of the time I'll get a quick response from Amazon stating that a reimbursement will be issued soon. Some of the time I'll get a response from Amazon stating something like "this item was returned to Amazon on 5/12/13 and was added to your inventory." When I see this notification, but my current inventory shows zero, then I know that the item was indeed returned, and then was sold soon after. I can even search all my orders to confirm that it was sold.
How do you handle returns? Any other tips you'd like to share with other FBA sellers?
For more Seller Central Tips, just click here.
************************************************************************
Imagine knowing exactly what to expect in your Amazon FBA business every month of the year.
Imagine what it would feel like knowing you were not missing out on any of the opportunities that will come your way this year.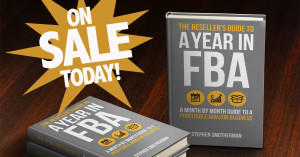 Imagine working on your Amazon business knowing exactly what your priorities are, what you need to avoid, and what you need to accomplish during each month to make progress toward making this year your best sales year ever.
Find out more about The Reseller's Guide to a Year in FBA: A Month by Month Guide to a Profitable Amazon Business today. The package includes a 200-page ebook, monthly webinars, and 4 special bonuses.