Join us today as we celebrate our 200th episode of The Full-Time FBA Show! This milestone is not only about the number of episodes but also about the incredible guests we've had and the invaluable strategies we've shared to transform part-time hours into a thriving Amazon income.
Most importantly, we celebrate you, our cherished listeners, who inspire us daily to provide free, actionable content that accelerates your Amazon business growth. In this special episode, we announce an exciting giveaway where you stand a chance to win a $50 Amazon gift card or an Amazon-branded water bottle.
We also express our gratitude to listeners who've reviewed the podcast and encourage you to share your valuable feedback to shape the future of this show. Listen today and be part of the celebration as we continue delivering valuable insights and inspiration to fuel your Amazon success!
Listen on the podcast player below.
Like what you hear? Tell a friend… and be sure to leave us a rating and a review. Here's how.
Key points from Episode 200:
Today's topic: celebrating our 200th episode!
The other things we're celebrating: amazing guests, countless strategies, and our listeners.
Celebrating through a giveaway: How you can win a $50 USD Amazon gift card or Amazon-branded water bottle.
A shout-out to listeners who have recently reviewed the podcast.
Why our hosts like to keep their episodes concise.
How you can tell Stephen and Rebecca what you want to hear on this podcast.
Links and resources mentioned in this episode:
Right-click here and save as to download this episode to your computer. 

THE FULL-TIME FBA
COACHING PROGRAM
Selling on Amazon sounds easy… but it's not. Too many Amazon reseller "gurus" will try to get you to fall for an Amazon reseller "get rich quick" scheme, but we're here to tell you the truth:
Selling on Amazon is hard, especially when you're all by yourself… BUT it's so much easier with a guide — and we're here to help.
Selling on Amazon is not a "get rich quick" scheme… BUT it can be a "get rich slowly" plan. With commitment to working hard, combined with our expert guidance, you can start making a full-time income selling on Amazon within about a year.
That's why you're invited to join our 12-month long Full-Time FBA Coaching Program. No matter if you're brand new to selling on Amazon or if you have a few years of experience, our coaching program will take you from where you are to making a full-time income in about 12-months.
Find out more about The Full-Time FBA Coaching Program (including how to set up a Connect Call with me to ask your specific questions about the program).

Back to the main page for The Full-Time FBA Show


More Episodes from the Full-Time FBA Show podcast:
Don't miss an upcoming episode! Subscribe, download episodes, and review the Full-Time FBA Show:

Episode 200 Transcript: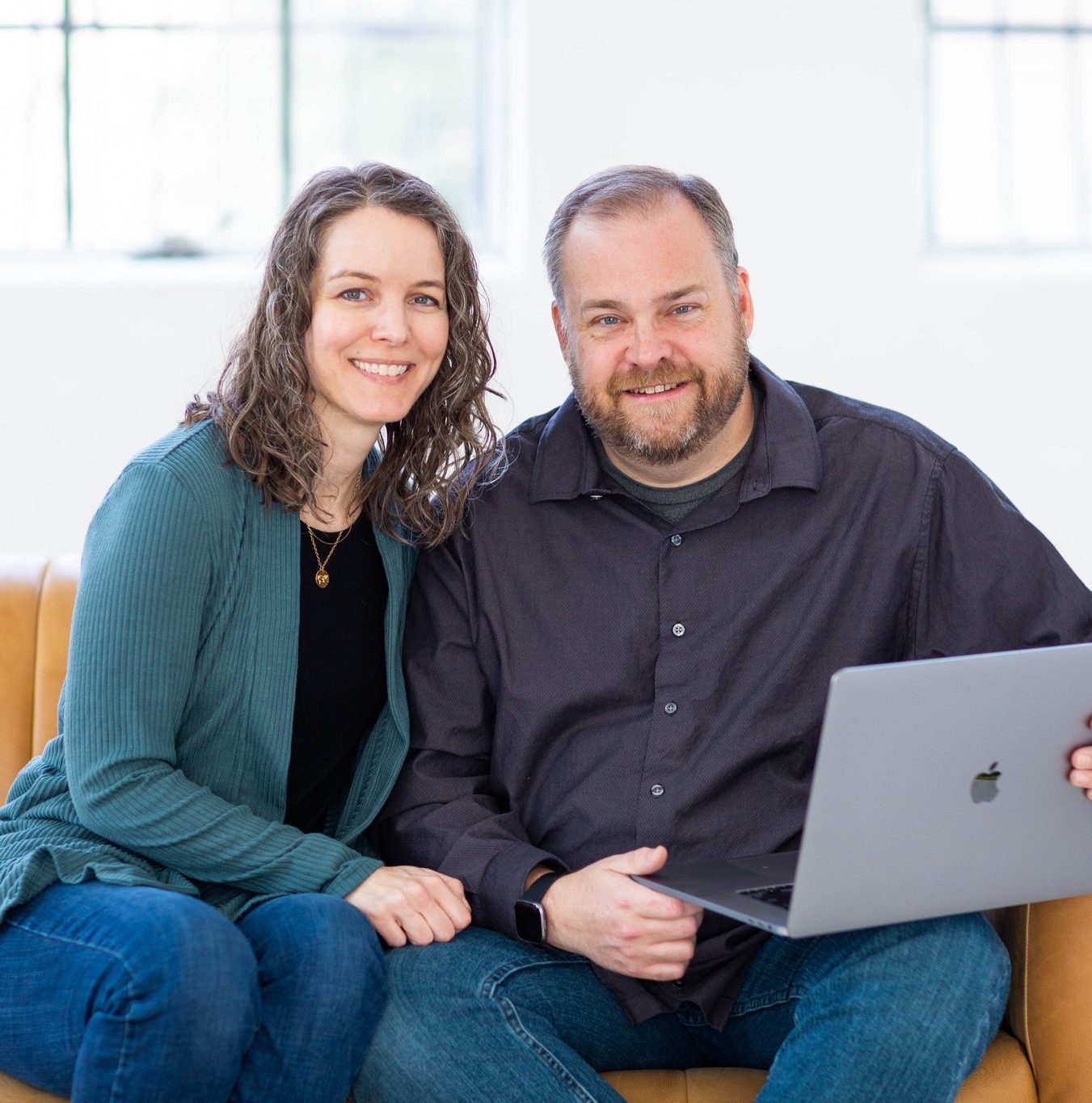 [INTRODUCTION]
[0:00:01.8] ANNOUNCER: Welcome to The Full-Time FBA Show. In each episode, it's our goal to help you turn part-time hours into a full-time income, selling almost anything on Amazon. Now, your hosts of the show, Stephen and Rebecca Smotherman.
[WELCOME]
[0:00:21.2] STEPHEN: Welcome to the Full-Time FBA Show. Guess what, everybody?
[0:00:24.1] REBECCA: What?
[0:00:24.8] STEPHEN: It's episode 200.
[0:00:28.6] REBECCA: Woo-hoo.
[0:00:28.9] STEPHEN: Woo. I can't woo like –
[0:00:31.2] REBECCA: You're not a very good wooer but that's okay, that's okay.
[0:00:34.1] STEPHEN: I'm not. I can't woo, I'm not a woo girl, I just say woo and it shows my excitement, right?
[0:00:41.7] REBECCA: That was a "How I Met Your Mother" reference, right?
[0:00:43.5] STEPHEN: Yes, yes, in case you're playing at home. So it's 200 episodes, we got a little celebration to share with you today. With me, is my cohost Rebecca, what's up Rebecca?
[0:00:54.4] REBECCA: Not much. I feel like I've already joined the podcast.
[0:00:57.8] STEPHEN: Of course, yes. I just like to introduce you.
[0:01:00.3] REBECCA: Okay.
[0:01:01.2] STEPHEN: And tell everyone it's my cohost, my wife, my business partner, my everything, and just you know, score a few points on the podcast.
[0:01:07.6] REBECCA: There you go.
[0:01:08.3] STEPHEN: Except I ruined it by saying I'm scoring a few points.
[0:01:11.1] REBECCA: Who is keeping track of these points anyway?
[0:01:13.2] STEPHEN: That's right, we're both winners. Okay, we're going to talk about our 200th episode on today's episode, the 200, on today's show.
[EPISODE]
[0:01:25.4] REBECCA: So yes, it has been 200 episodes of The Full-Time FBA Show. We're so excited about it and we're celebrating more than just 200 episodes. We're also celebrating the amazing guests we've had on our show and the countless strategies we have shared with you for how you can turn part-time hours into a full-time income with Amazon. Most of all, we're celebrating you, our listeners, who inspire us every day to keep the podcast going with free and actionable content that quickly helps grow your Amazon business.
[0:01:56.8] STEPHEN: I got an idea, let's do a contest.
[0:01:59.4] REBECCA: I love it.
[0:01:59.9] STEPHEN: Let's give some stuff away. So 200 episodes, we're going to celebrate by giving some stuff away, let's give it away. Some USD 50 Amazon gift cards. I think I want to give away two of those.
[0:02:09.8] REBECCA: Okay.
[0:02:10.5] STEPHEN: One to each, one to two different people. I also want to give away a couple of Amazon-branded water bottles. We actually got these from Amazon themselves up in Seattle and they're still new, we have not used them but there's some Amazon water bottles that we're going to give out, and here's how to win.
Go to your podcast player. Hey, guess what? You're probably there right now, right? And leave us an honest review for the show. Leave us a review on your favorite podcast player, take a screenshot, grab the pics somehow just to kind of you know, show us that you are leaving that review, and email it to us.
Email us that picture of you leaving the review and just send me an email, stephen@fulltimefba.com. Now, you need to make sure you spell Stephen correctly, S-T-E-P-H-E-N@fulltimefba.com. Send me that image that you took of you leaving a review and send it to that link, stephen@fulltimefba.com. You know, just attach that picture, we'll pick some winners and you might be asking, "What if I already left a review?"
Well, you know, if you want to leave another review, that's up to you but if you still find your old review, you can take a screengrab of that, and let us know. So even if you've already left a review, you can enter this contest and so entering is just that easy. So we're going to have the contest review going for a few weeks.
So the cut-off time to enter the contest is going to be August 31st, 2023. After that, we'll let the winners know about their winnings.
[0:03:36.4] REBECCA: Speaking of reviews, we want to shout out a few of you who have recently left us a review like this one. "Love this podcast series, Stephen and Rebecca provide a wealth of information that covers all things related to selling on Amazon. They share their knowledge and insights clearly and in an easy-to-follow/understand manner." Thank you for that five-star review.
[0:03:59.1] STEPHEN: I love the title of the five-star review.
[0:04:00.5] REBECCA: Dynamic duo of podcasts.
[0:04:02.0] STEPHEN: Yes, which begs the question, which one of us is Batman, and which one is Robin?
[0:04:08.2] REBECCA: I'm Batman, clearly.
[0:04:09.1] STEPHEN: I think it's very clear, you are Batman.
[0:04:10.6] REBECCA: Clearly, I'm Batman.
[0:04:11.5] STEPHEN: Absolutely. Can we both be Batman?
[0:04:13.3] REBECCA: No.
[0:04:14.8] STEPHEN: Okay, all right. We got another review from Nate, who left us a five-star review that says: "I have found this podcast very informative and concise. The host come across as honest and thoughtful in their content and advised, thank you." Well, Nate, you're welcome, and thanks for leaving us a review.
[0:04:32.1] REBECCA: And then we have this five-star review from Shawn, who says: "Hey if you're learning how to make Amazon work, there's no better place to start than with Stephen and Rebecca. They know their stuff and they share it free, right here, you couldn't ask for more." We really appreciate this kind of feedback because that's really what we're trying to do, is help you learn how to make Amazon work.
[0:04:50.3] STEPHEN: Yeah, and the title of their review is "Clear, concise, and actionable" and that's like two people saying we're concise, and that's actually something we shoot for. We don't look for super long podcast episodes, we like to keep things as short as possible and no fluff, and so thank you for noticing that and leaving us that review.
[0:05:09.9] REBECCA: Yea, I heard before somebody say that it's a lot harder to create a 15-to-20-minute podcast than it is to create a three-to-four-hour podcast and I think that's true because we spend a lot of time trying to make things as concise as possible so that you can just get right down to business and not have to spend three hours to get the bulk of what we're trying to say.
[0:05:28.1] STEPHEN: Exactly. So a review, it's simple and easy, just, what do you like about the podcast? Type it up in your favorite podcast player as a review and just – if you do need step-by-step instructions on how to leave reviews on Apple podcasts, you can go to fulltimefba.com/leaveareview but I feel like you can figure it out and just leave us a review. We would appreciate it so much.
[0:05:50.0] REBECCA: All right. So to close out this episode, we want to hear from you about what you want to hear on the podcast. All you got to do is go to fulltimefba.com/200, that's the number 200, and leave us a comment. Are there topics you want us to cover? Questions you want us to answer, guests you'd like us to interview? If you want to hear it on The Full-Time FBA Show, then let us know. Again, that link is fulltimefba.com/200.
[0:06:17.1] STEPHEN: Well, I feel like this episode has been very clear and concise and actionable. It's been short, we've told you your action, you need to leave us a review. If you want to win the gift card or the Amazon water bottle and so let's go do that right now. All right.
[0:06:32.3] REBECCA: And also, there's the action of leaving a comment to let us know what you want to hear in the future.
[0:06:36.5] STEPHEN: So much action. It's action-packed, almost like the dynamic duo and –
[CLOSING CONVERSATION]
[0:06:44.8] REBECCA: All right, if you need a transcript or the show notes for this episode, you can find it at fulltimefba.com/200. As always, we love providing that resource for you every episode, those show notes at fulltimefba.com/200.
[0:06:57.3] STEPHEN: And next week on the show, we're going to be talking about when should you be stocking up for Q4. When should you start sending that inventory in for Q4? We'll talk about that next week on the Full-Time FBA Show.
[OUTRO]
[0:07:10.6] ANNOUNCER: That is all for this episode of The Full-Time FBA Show. So head over to fulltimefba.com/podcast, where you will find the show notes and links from this episode. While you're there, subscribe to our newsletter where you'll get several free downloads of our popular and helpful Amazon FBA resources. Now, take action on what you have learned today, so you can find success at turning part-time hours into a full-time income with Amazon FBA.
[END]