It's a common problem for Amazon FBA sellers, particularly those who source via retail arbitrage or online arbitrage:
You're restricted from selling a brand on Amazon.
You apply to sell the brand.
You gain approval to sell the brand (YAY!).
You buy inventory from that brand to send to the FBA warehouse.
You may even sell some units of that brand's inventory.
And then bam…you become restricted AGAIN from selling that brand.
It's a frustrating situation, to say the least, and one that leads to a lot of questions. What happened? Will I be able to sell the inventory I've already sent in to FBA? Am I going to lose money because of this? What should I do now?
In the rest of this blog post I want to walk you through this situation and show you how you can increase your chances of being re-approved to sell a brand if you become re-restricted. (Please forgive all the "re"s – it's an odd situation, and it calls for odd terminology.)
Why the restrictions?
One thing we need to understand about this situation is why Amazon has these restrictions in the first place. Typically these brands are restricted for several reasons:
The brand wants to protect itself from counterfeits. In some cases, a brand will allow sellers to become unrestricted if they have 6 months of experience at selling on Amazon, as a way to show that they're not selling counterfeit items.
The brand wants to protect its brand reputation. Brands are very concerned that their customers are getting top-rate performance from the sellers they deal with, so the brands will have their items restricted to make sure only sellers with experience and good seller metrics are allowed to sell their brand. Brands can choose a certain threshold for various seller metrics, and only sellers who meet their requirements will get approval to sell the brand.
Why do sellers become re-restricted?
If brands have these requirements for gaining approval to sell on Amazon, why is it that some sellers find themselves re-restricted after they've already gained approval and been selling that brand? There are a couple of reasons this may happen.
Your seller metrics may have lowered. If your seller metrics fall below the brand's requirements for selling their items, you may lose your approval to sell the brand. There's no way for sure to see behind the curtain to know exactly which metrics are affected and what you need to do to improve your metrics and regain approval – but you can look at your overall metrics and see if you have areas that need improvement. Perhaps you need to improve your feedback score. Perhaps you need to do a better job of responding to customer messages in a timely manner. Perhaps you've received an excessive number of returns on a particular ASIN.
The brand may have raised their minimum standards. On the flip side, the problem might not be that your metrics have changed, but that the requirements have changed. If a brand decides to tighten their requirements, your metrics may no longer meet their standards, and you could lose your approval. This change might be permanent, or it might be temporary. For instance, some brands might tighten their requirements only for the Q4 selling season, and then come January they'll go back to their previous standards.
How can sellers get re-approved for a re-restricted brand?
So back to our original problem. You've sent in to FBA some inventory that becomes restricted to you as a seller, even though you previously had been approved to sell it. Now your inventory is showing as inactive status, and you can't sell it. What do you do?
Improve your seller metrics. Make sure you use the Amazon Seller app on your phone to immediately answer emails from customers.
Work to improve your feedback score. First, make sure you're providing great customer service and sending in quality inventory to Amazon. But also, you can use a service like Feedback Genius (from Seller Labs) to send an email to customers asking for honest feedback about you as a seller for their purchase.
Reduce your return rate. You need to work hard to find out why items are being returned and what you need to do to reduce that rate of return. Do you need to improve the product page? Is there something wrong in the product description? Is there a problem with the item itself? Are you sending in items as new that aren't truly in new condition? Do what it takes to make sure customers won't need to return items they buy from you.
Gain more selling experience. Sometimes all you can do is wait and gain more time as an FBA seller. Sometimes it just takes time for your selling account to become older and have more metrics before you can get re-approved.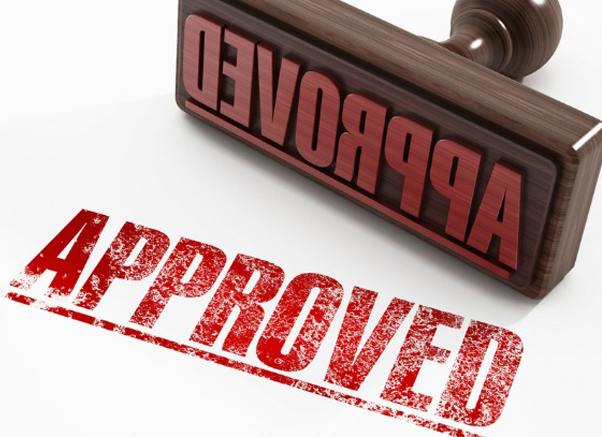 It takes some effort to keep tabs on these restrictions and reapply for approval in the future, but it's worthwhile to take the time to reopen applications and see if the situation has changed for you as a seller. It's frustrating when these re-restrictions happen, and yes, it does sometimes involve making choices about whether to wait it out or remove the inventory to store at your house or sell on another platform.
The key is to focus on what you CAN do in this situation. If you can't automatically get approval, you can still focus on improving your metrics or growing in patience as you wait for longevity in your account. If you focus only on what you can't do, you will miss out on so many other opportunities to grow your Amazon FBA business and make profits.
Have you ever found yourself in this situation before? Did you ever try to get re-approved to sell the brand? How did things go for you? We'd love to hear your stories in the comments below.
*This post was updated for 2023

Brand restrictions can be super confusing, but when it comes to selling on Amazon, easily the most misunderstood aspect is sales rank. What is a good sales rank? What is a bad sales rank? What does a sales rank of zero mean? What do I do with sales rank for sub-categories?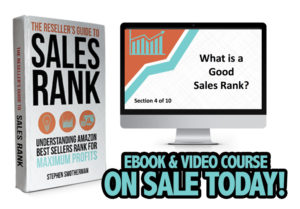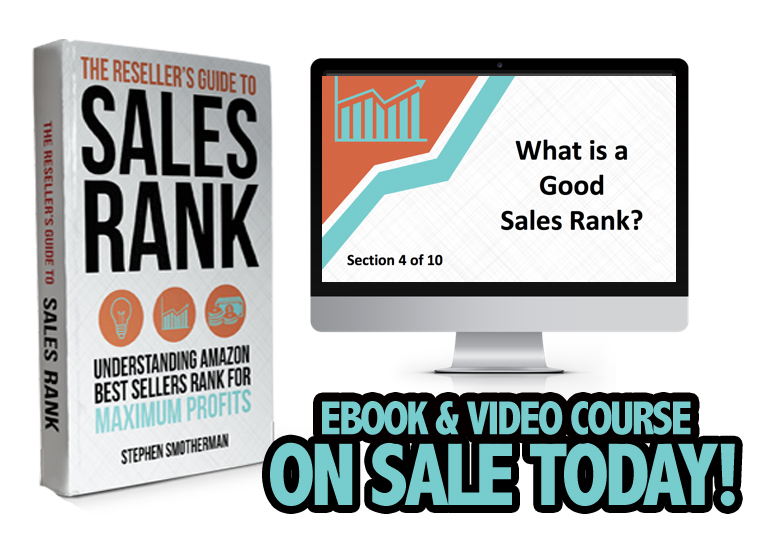 Why does sales rank have to be so confusing so much of the time?
I'm here to tell you it doesn't have to be that way! You can finally get the clarity you need on the issue of understanding Amazon sales rank numbers. We at Full-Time FBA have launched a mini-course called The Reseller's Guide to Sales Rank: Understanding Amazon Best Sellers Rank for Maximum Profits. The mini-course is a combination ebook (30+ pages) and video course (almost 2 hours).
Check out The Reseller's Guide to Sales Rank mini-course (our most affordable course) to see how you can master the concept of best sellers rank and be on your way toward smarter sourcing decisions for your Amazon FBA business!