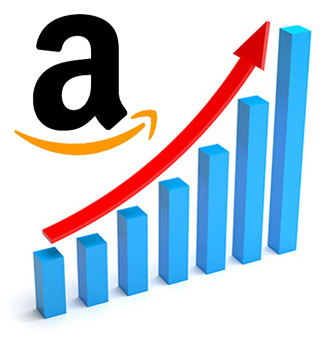 Thank you for being a valued subscriber to the Full-Time FBA mailing list. As a subscriber, you're set up to receive weekly newsletters from Full-Time FBA with the top strategies, tips, tricks, video trainings, walk-throughs, coupon codes, resource recommendations, and so much more to help you take your Amazon business to the next level. And once a month, you'll get the latest updated sales rank chart!
Monthly Updated Sales Rank Chart
Click below on the Amazon sales rank chart you want to download. Print it out or save it to your computer. We currently offer a sales rank chart for Amazon.com, Amazon.ca (Canada), Amazon.co.uk (United Kingdom), and finally, Amazon.com.mx (Mexico).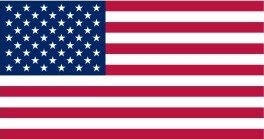 Amazon.com Sales Rank Chart (updated for December 2023)
Amazon.ca (Canada) Sales Rank Chart (updated for December 2023)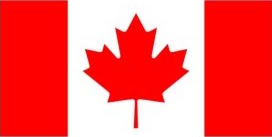 Amazon.co.uk (United Kingdom) Sales Rank Chart (updated for December 2023)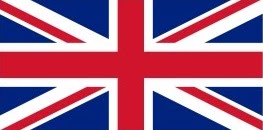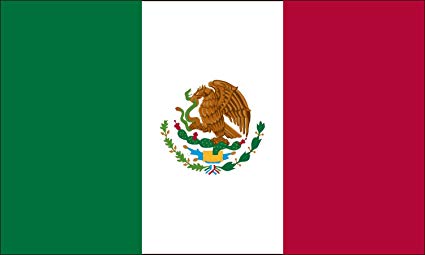 Amazon.com.mx (Mexico) Sales Rank Chart (updated for December 2023)
Don't see the Amazon marketplace chart you are looking for? Contact me and let me know and we'll see what we can do.
How to use the Amazon category sales rank chart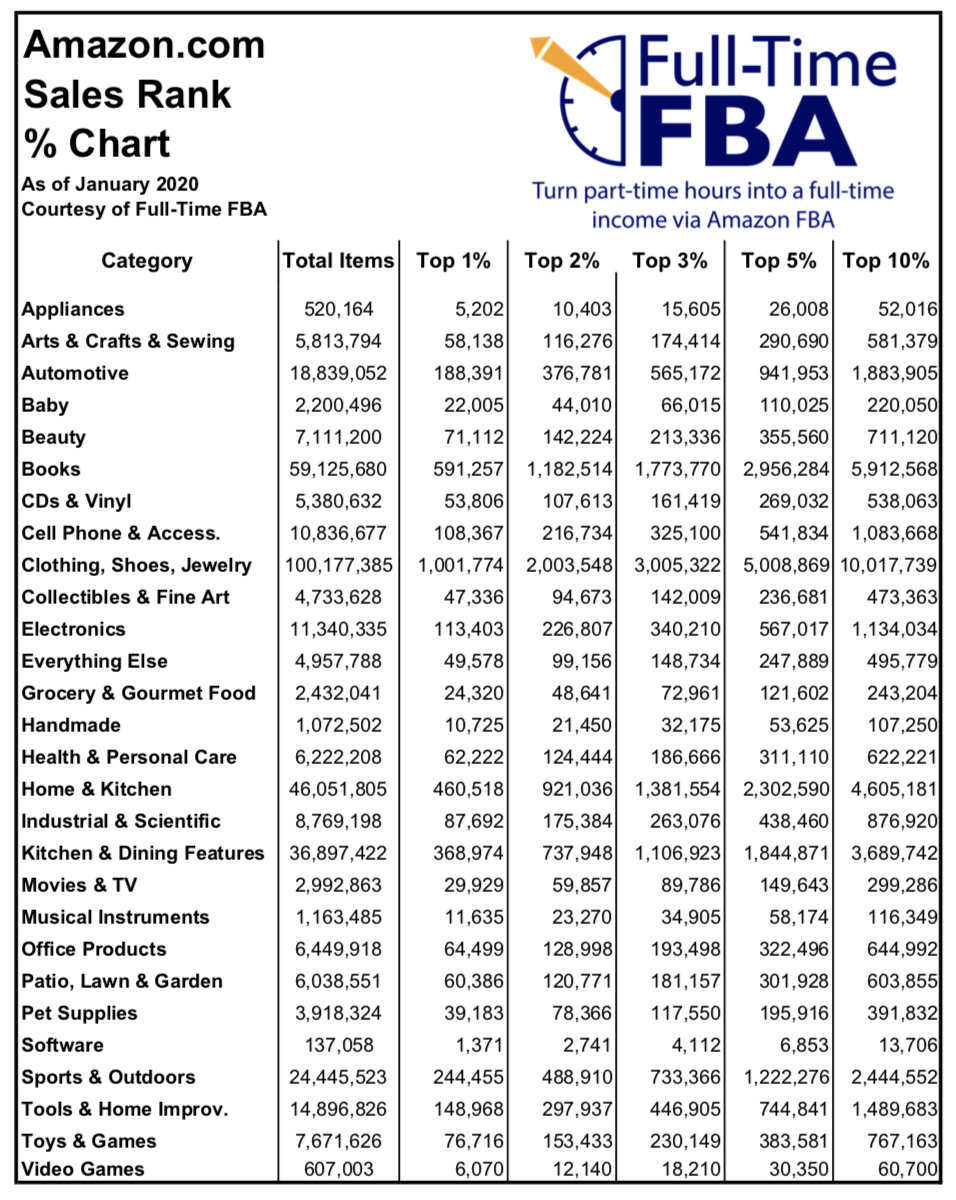 Download and print out the sales rank chart from the link above. Look at how the chart is organized. On the left side of the chart is a list of the main Amazon categories. The rest of the chart breaks down the number of items in each category, as well as the sales rank numbers that fall into the top 1%, 2%, 3%, 5%, and 10% of each category.
The lower the sales rank number, the more sales on Amazon the item generally receives. Also, the lower that sales rank number, the faster the item is usually selling. Items with faster sales and more sales are where Amazon sellers find the best profit opportunities.
Items that have an average sales rank in the top 1% in their respective category usually sell the fastest. Items in the top 2% also sell quickly, but not at the velocity that the top 1% sells at. Items that average in the top 5% are occasional sellers, so you want to be sure you are priced the lowest and that there are not too many competitors selling that item with you. Items only in the top 10% are very slow sellers and I would almost never buy an item when it has a sales rank that high.
If you're not a subscriber yet and just stumbled onto this page, be sure you click the button below, or look to the sidebar on the right and subscribe today. That way you'll be sure to get access to awesome freebies like this one every month.
If you want more profitable freebies like this sales rank chart delivered to your inbox, then click below and subscribe to our newsletter today.

Finally understand everything about Amazon sales rank!

 
Sales rank is easily the most misunderstood aspect of selling on Amazon. What is a good sales rank? What does a sales rank of zero mean? What do I do with sales rank for sub-categories?
Why does sales rank have to be so confusing so much of the time?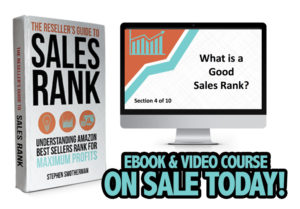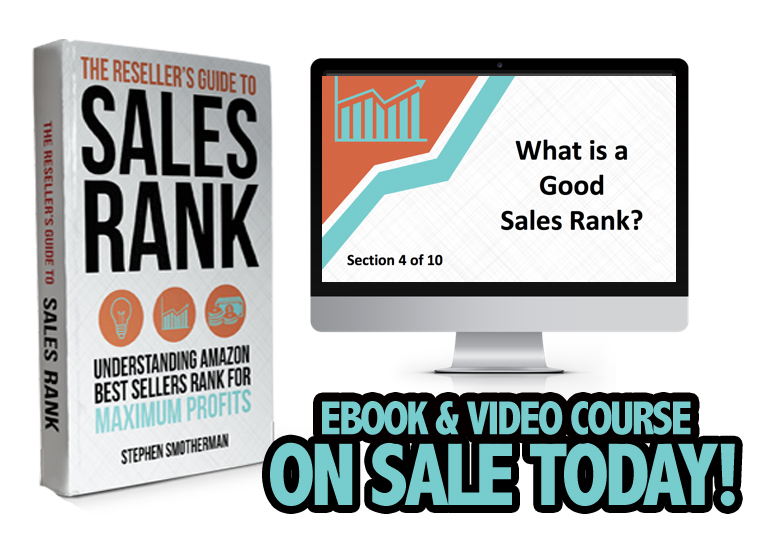 I'm here to tell you it doesn't have to be that way! You can finally get the clarity you need on the issue of understanding Amazon sales rank numbers. We at Full-Time FBA have launched a $17 mini-course called The Reseller's Guide to Sales Rank: Understanding Amazon Best Sellers Rank for Maximum Profits. The mini-course is a combination ebook (30+ pages) and video course (almost 2 hours).
Check out The Reseller's Guide to Sales Rank mini-course to see how you can master the concept of best sellers rank and be on your way toward smarter sourcing decisions for your Amazon FBA business! It's only $17 and comes with a 60-day money back guarantee!